E-commerce giant makes new investment in travel partnering BTG
>> Major Chinese e-commerce company JD.com has invested in the digital lifestyle unit of state-controlled Beijing Tourism Group to expand in the travel industry. This is not the first that JD.com has invested in travel. In 2015, the company splashed out USD 350 million to back Tuniu.com, only to offload the Tuniu stake in June this year in a fire sale for just USD 65 million.
Trip.com Group offers $500 million notes convertible to Huazhu ADS
>> Trip.com Group said that it proposes to offer up to USD 500 million of exchangeable senior notes due 2027 in offshore transactions outside the United States to non-U.S. persons. Upon exchange, the company will pay or deliver to such exchanging holders, cash, ADS shares of Huazhu Group, or a combination of cash and Huazhu ADSs.
OTA powerhouse releases holiday big data report
>> Trip.com Group has highlighted the latest positive trends in travel in its recently released "2020 Dragon Boat Festival Holiday Tourism Big Data Report" for the China market. Throughout the first two days of the holiday period, a total of 37.77 million domestic trips were made, generating USD 1.36 billion in tourism revenue.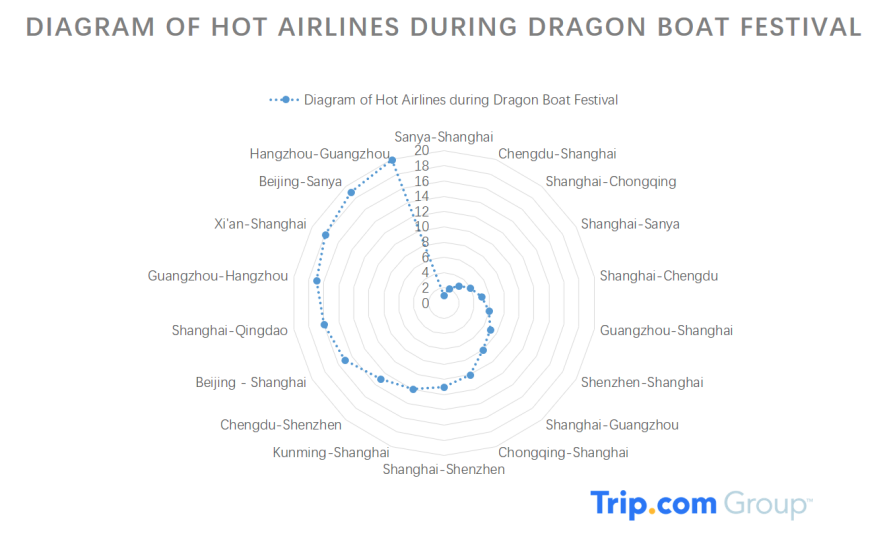 South Korea-China air routes doubled to 20 times per week
>> Seven flight routes will be reopened between South Korea and China this month as the two governments agreed to double the weekly services to 20 times. The resumption is expected to help meet the rising demand for traveling between the two countries.
China upgrades travel advice for Australia
>> China has warned its citizens they could be arbitrarily searched and have their property seized in Australia, escalating its travel advice as tensions rise between the two countries. The warning, delivered by China's Ministry of Foreign Affairs over Chinese social media site WeChat on Monday night, is the third upgrade in as many months after Beijing warned students and tourists that they could face racial discrimination in Australia during the coronavirus pandemic.
Air China international route suspended
>> China's civil aviation regulator said it has suspended an Air China route between Moscow and Beijing for one week due to some passengers on a recent flight having tested positive for COVID-19. The Civil Aviation Administration of China said that more than five passengers on the July 4 flight to the country's capital tested positive for the coronavirus, meeting the conditions for a "circuit breaker" suspension of the flight route.
Unlimited flight passes help to recover travelers' confidence?
>> One of the biggest impacts of the coronavirus pandemic on the airline industry is that travelers have lost confidence. As an advertisement in an unprecedented period, the strategy of launching unlimited flight passes by Chinese Airlines was a success. But this good business is actually small. The revenue of China Eastern Airlines in 2019 is RMB 120.8 billion (USD 17.2 billion), while 100,000 sets of unlimited pass sold only for RMB 3322 per set, with a revenue of more than RMB 300 million (USD 42 million), counting just a small fraction of the annual income.
Shanghai airport back on track, with prevention measures
>> Shanghai's Hongqiao International Airport released China's first epidemic prevention standards for its airport terminals as the number of flights and travelers rebounds. The airport has handled about 87,000 passengers per day since the start of July, about 80% of its average capacity. About 630 flights had taken off and landed at the airport by the end of June, about 90% of the volume on year.