ChinaTravelNews, Ritesh Gupta – Trip.com Group took a vital step in fulfilling its aspiration of being a strong global player in the travel category as it finalized a pact with TripAdvisor. The senior management at Trip.com Group asserted that this move, which includes global content agreements, a new JV in TripAdvisor China and a governance agreement, is going to propel the growth of its key brands, Trip.com and Skyscanner.
While Trip.com Group has taken this initiative to strengthen the overall trip planning capabilities and serve the outbound segment from China plus its growing pool of users across all its brands, what's interesting is the fact China's Internet and technology ecosystem has already set amazing examples when it comes to blending commerce with entertainment/ information for fuelling mobile commerce.
The e-commerce industry has ingeniously worked on the content + commerce concept, aptly exemplified by how key opinion leaders, social e-commerce, etc. along with live streaming of content results in transactions.
Selling by focusing on inspiration isn't new in this market, and it would be interesting to see how Trip.com Group counts on the available talent within China to make the most of TripAdvisor content. The likes of Airbnb and Booking have acknowledged how wonderfully designers, engineers, product managers, etc. from China have played their part in lending a new dimension to the travel category, too.
User-friendly experience
The content agreements are for distribution of selected TripAdvisor content on major Trip.com Group brands, including Trip.com, Ctrip, Skyscanner and Qunar.
Jane Sun, CEO of Trip.com Group mentioned that the focus would be on "localizing the content as soon as possible and present in a way that is (going to be) most user-friendly, and is to be pushed at the right time to the potential user". She explained that such content would be used at various stages, for example, not only be made available at the time of making a reservation, but would prove to be useful when a traveler arrives at a destination. "Our customers will be provided the most advanced information in-destination," said Jane. "In terms of where the (content-related) buttons will be (and how the content is going to be worked out), we are going to do A/B testing."
Jane referred to TripAdvisor's strong repository of online reviews and opinions for accommodation and activities worldwide. "These are valuable assets that the TripAdvisor team has accumulated over the years, which will be highly beneficial to our user base at Trip.com Group. Even as Chinese travelers are increasingly looking out of China (for traveling options), our customer base is also becoming increasingly more global primarily via Trip.com and Skyscanner brands. It is important we provide not only global inventory but also information including reviews, opinions and pictures in respective local languages. This way our customers will have greater confidence in what they are going to book on our platform and have a comprehensive idea of what to expect when they arrive at their destination. (This will enhance overall) user experience and satisfaction (levels)," she said.
As for the new JV, in which Trip.com Group will be the majority shareholder, Jane said that TripAdvisor China has been set up to continue to build upon the success of the travel-related content and the outbound travel business. Trip.com Group is going to take the lead on day-to-day operations and management, she shared.
The head of the JV has been chosen but is yet to be announced, said Jay Shen, VP of Trip.com Group and Head of Investment. As for the role of the entities in the new set up, he said, the JV "is like a chef with the best ingredients (coming from Trip.com Group and TripAdvisor), but what kind of cuisine will the chef make to cater to the Chinese market and Chinese travelers? It remains to be explored."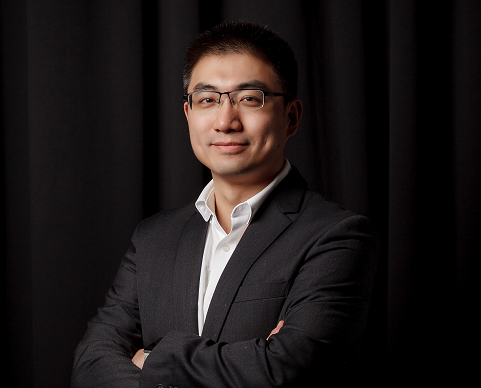 The company will be based in China, featuring local teams. Jay acknowledged that it is challenging for foreign companies to grow in this market, not just in the travel industry but also in the other sectors. At the same time, Jay complimented TripAdvisor for its operations over the last decade or so. The group will continue to build on TripAdvisor's existing Chinese app and website.
In fact, as senior management, especially Founder and Chairman James Liang has been emphasizing on propelling the inbound travel, the development is also expected to boost the inbound business. Not just improving upon internal factors, in fact, Liang has gone to the extent of saying that one of the goals of China, as a nation, should be to make people around the world dream about traveling to China. So with this JV and content agreements providing access to TripAdvisor's content, and plans to localize content and integrate in the booking flow of group's brands, the inbound segment is set to get a boost.
CFO Cindy Xiaofan Wang added that in terms of normal business partnership, for example, Ctrip's listing on TripAdvisor hotel meta-search, it is going to work as usual.
Commenting on partnerships with Booking and other players, Jane mentioned that these are complementary and each entity has its own strength. "Our philosophy has been to run an open platform. Any partner/ supplier who intends to have access to our 300 million-users base…we have been open-minded, and encourage them to list their products or information on our platform.
On advertising and digital media revenue potential, Jane said, the group has always strived to be user-centric, and whatever the user wants is going to be the key focus. She stressed on the same by stating the partnership with TripAdvisor has been formalized due to the prowess of the content and its value from a user's perspective. "If users see pictures, it can result in destination (related) shopping, tours, etc.," said Jane, adding that advertising going forward if the user engagement is high has very good potential as well. "As of now, the focus is on to get the global information and present in the most user-friendly so (that) our customers will be very well served, ads are secondary (at this moment). Does have potential (to be considered later) though," concluded Jane.
TripAdvisor's Q3 results
For its part, TripAdvisor has been working on certain growth initiatives to deepen customer engagement and monetize its influence. One of the areas is advertising, where the platform would offer native, video and programmatic solutions. From a traveler's perspective, the team is planning to step up consumer product enhancements that increase habit and both grow - and serve – members. TripAdvisor, which has been reducing and re-allocating expenses in certain parts of its business, expressed dissatisfaction over its Q3 results. Total revenue in Q3 was $428 million, a 7% decrease year-over-year (Hotels, Media and Platform segment revenue was $238 million, Experiences and Dining segment revenue grew 19% to $141 million, and from remaining segment $49 million).