ChinaTravelNews, Ritesh Gupta – Regulatory and geo-political factors continue to impact the operations of foreign travel technology and distribution companies in China. But Travelport's CEO, Greg Webb, is looking at opportunities within such environment to step up presence in this challenging market.
"The Chinese market is interesting one. From a GDS perspective, despite the fact that officially the market has been open for a while the structure of that makes it extraordinarily difficult, so looking at the opportunities going forward in China it largely may move into the hospitality space and some of the other components as opposed to (focusing only) on the airline side," said Webb, who recently took over the reign of the organization. His appointment followed the acquisition of Travelport by affiliates of Siris Capital and Evergreen Coast Capital (valued at approx. $4.4 billion)
"I do think there are opportunities beyond the air category," said Webb "...some which are untapped by the GDS (market)," he said. In the "Beyond Air" category, Travelport offers distribution and merchandising solutions for hotel, car rental, rail, cruise line and tour operators.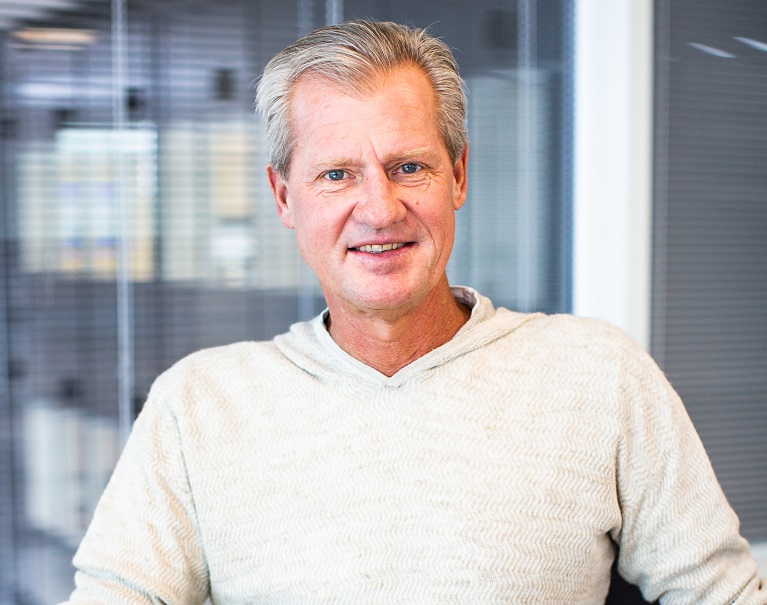 Greg Webb, CEO of Travelport
On the GDS front, he expects a slow progress in China.
"Getting certification in the Chinese market from a GDS' perspective is extraordinarily difficult... need a sponsored airline, and (further involves) sponsoring each individual agency... it is just a difficult market for us right now. My hope is that over time the regulation around the market and the structure around the market changes. That means that there is also a significant amount of cross-border traffic that exists today. We will continue to try to spend time focused on how we can leverage our ability to work with some of the cross-border consolidators and agencies, and how they drive business and again all for the benefit of the Chinese consumers. But I think it would be slow moving (market) in terms of the regulatory side of things in mainland China.
Even as the net revenue garnered via group's Travel Commerce Platform, through which it connects travel providers and offline and online buyers, has gone up (growth of 5% to $2,454m last year), external factors are posing a challenge as far as China is concerned. The Asia Pacific contributed 23% of this revenue.
"The reality of the Chinese marketplace is driven by a little bit of underlying current today that we are seeing with the US-China trade relations issue, which is certainly having an impact on the region so China is certainly having an impact on the region overall (and) certainly on China outbound and inbound travel based on that. If you look at overall travel commerce growth across the region, China certainly has the economic engine to have a significant impact. It largely depends on kind of where things go with some of the geo-political discussions, not only the US-China trade relations, but some of the more broad geo-political things that are having an impact there. If we go back historically over the last 10 years, China has had a significant impact on the growth of the travel industry, considerably more than any other country of the region and will continue to be (like) that," said Webb. So for next 12 months prediction, Webb indicated that if such external factors don't get resolved or they continue to have impact then China might not end up being the biggest revenue contributor.
Driving change
Webb indicated that post the acquisition of Travelport, the plan is to invest and grow the business.
"I really believe Travelport has the ability to be more agile than our competitors," said Webb.
"We have the ability to ultimately drive change in an industry that in some ways needs it and some ways doesn't, so there is lot of rhetoric in the industry. But the reality is that we are electronic exchange of buyers and sellers of travel, whether that's a multi-source content play, efficiency play doesn't really matter. The industry is so complex that it requires us to provide a capability which is absolutely necessary – an aggregation source of content that makes it (shopping and buying of travel) efficient for both buyers and suppliers…drives revenue for suppliers, the ability to drive upsell and cross-sell, and also efficiency on the buy side (manage/ contribute in travellers' booking funnel and journey more proficiently), said Webb, who underlined that Travelport is going to stand out as suppliers look to sell more products, upsell and differentiate their offering, and also stated that his team would be ready to demonstrate the requisite "speed-to-market" trait and stay ahead of the game.
Webb referred to the example of Qantas in the Asia Pacific region in terms of partnering with the carrier in what and how they intend to sell. Qantas has been gearing up for distribution of differentiated NDC content from late 2019. Referring to handling its first booking with Qantas using IATA's New Distribution Capability (NDC) standard, Webb said, "We have already got them (Qantas) to a certain place, done a test booking (managed multiple source of content)…I am energized by all of this and putting ourselves into the leadership position associated with how we operate in Asia Pacific."
Travelport will be investing significantly moving into its next-generation platform in the coming year. "In some ways I want to stop talking (about this business) as a GDS because I look at ourselves as electronic exchange between buyers and sellers of travel…for me, we have a platform that is the most efficient aggregation source of data and aggregation source of content between buyers and sellers. We need to ensure it delivers value to both sides – need both suppliers and buyers to be happy. And for that the next-generation platform needs to most efficiently consumer content and distribute content. We will be investing in that.
"We will start doing some new things and stop doing some old things because they don't make sense anymore. 2020 will lead us to roll-out of new capabilities around our API suite, our Trip Services platform will lend ourselves to cloud-based point of sale…will lead to a new way of what we have traditionally thought about PNR being the owner of all the travel data (to a broader source of repository for trip data, containing the entire booking file, including traveller information as well as any booked travel segments)…so I am very energized about the next platform and 2020 is going to be marked by developments and announcements related to the same," he said.
Distribution is just one part of the travel experience
Airlines across the world want to be in control of their content and offers. Travelport has been responding by aggregating both NDC and traditional ATPCO content. There are already developments around live NDC bookings, so how are Chinese carriers responding to NDC content?
Webb underlined that more than the standard, it is important to understand it isn't easy for a traveller to shop today. If a standard can contribute to this then fine, but other areas that can simplifying travel shopping, which currently isn't the case, must be looked into. He explained, "Our job as an aggregator is to provide a multi-source content engine. We need to be able to consumer content regardless of the source, be it via a legacy standard or a new standard. We have the need to be able to deliver the same into the buy side in the most efficient manner. When people talk about the new standard associated with delivering content, whether its API-based, whether its NDC XML based…doesn't really matter that much," said Webb. "…my view is that airline need to think about how they put across the offer they put together, how they create new demand, making customers buy what they don't buy today. But unbundling of the product that has happened over the last decade has really confused consumers. Paying for a seat, and not for a bag (etc.)…all of it has also changed the consumer confidence associated with buying travel. If airlines can recapture the consumer confidence the new standard around distribution is fantastic (for the industry)…if we can drive to a consumer-based model making travellers understand how to buy, it would be fantastic for the industry.
As for Chinese carriers and response to the NDC standard, he said it needs to be assessed what's most important to them, rather than looking at their capabilities with regards to NDC. As being pointed out, more than this market not being equipped for NDC, the relative slowness is related to market constraints plus the dependence on TravelSky and internal sources to gear up for the same. Also, XML isn't new and even in the travel industry, GDSs are used to processing XML transactions for years now.
Indirect channel – an integral part of shopping
When asked about how intermediaries, be it for the offline or online ones, could possibly be impacted by Google if it steps into the distribution or owing to keenness on brand direct initiatives, Webb mentioned that Google tends to count on search revenue and ad revenue. He said looking at the association with top OTAs, Google's move into the distribution side and to battle with them seems unlikely. It would also mean for a player like Google to step into the fulfilment side of the business, which demands certain a shift. This is one of the reasons why they refrain from entering this space. Amazon excels in sourcing, packaging and shipping retail products, but when it comes to the travel side, it demands different preparedness. So it's a different model and doesn't make sense for the like of Google or Amazon, at least in the short term.
Also, expect aggregators to stay. There are consumers who love to have choice, they want to understand and weigh options available, said Webb. This is where aggregation capabilities in terms of facilitating comparison and cross-shopping matter. So there is always going to be a mix of customers – those who opt for brand direct shopping, and others who are brand agnostic and love to shop via the indirect channel.