ChinaTravelNews, Ritesh Gupta – Lufthansa Innovation Hub (LIH) is gearing up to explore the travel and mobility tech (TMT) ecosystem in China.
"It (China) is the breeding ground when you are innovating how to move people from A to B," said Gleb Tritus, Managing Director, Lufthansa Innovation Hub, who was in Shanghai for TravelDaily's Airline Merchandising Conference.
Tritus added that China is renowned for its digital-first population. Another luring factor to focus on China is the way TM&T unicorns have shaped up in the last couple of years. LIH is interested in understanding certain businesses and consumption patterns as it believes the travel chain is now an infinite, relational loop, rather than being a linear one. This chain starts when someone starts a journey and till the point it ends. This would cover accommodation, experiences, all modes of transportation etc.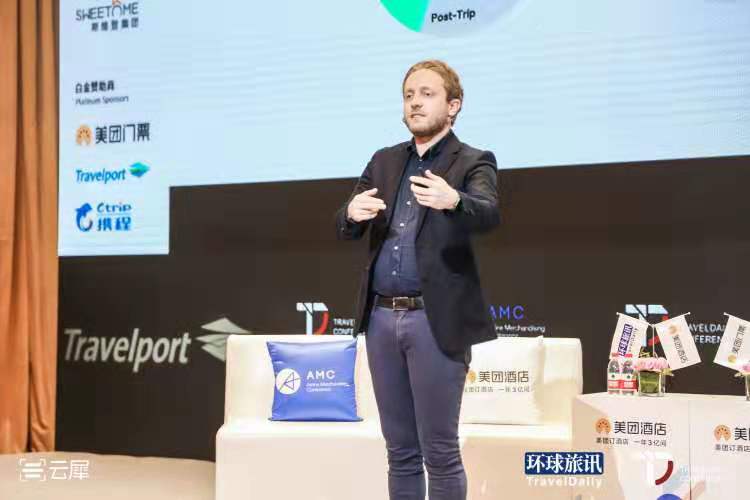 Gleb Tritus, Managing Director, Lufthansa Innovation Hub
Learning from China
China is extremely competent in the Internet and tech space, led by the likes of Alibaba Group and Tencent, both with market cap/ valuation over $400 billion. On the whole, the Asian market has emerged as the most-funded market for TMT innovations by bagging 60% of the total VC funding last year, with China alone accounting 35% of the total 60% funding.
"We are assessing the superapp approach in China. We are used to single use case apps and websites (in the western world). Led by WeChat, there are examples of the platform approach. Yes, there are cases where mobility has been the first and may be main use case for players like Didi or Grab in Singapore. But it is not the end of the story, they are just getting started. They are gaining everyday relevance, building on the mobility use case," he said. From there, they are expanding to almost everything ranging from food to logistics to travel and experiences etc. "This is a highly attractive concept, not really known in our core markets in the western hemisphere. We are on the forefront of travel and mobility, we already have that customer touchpoint but only exploiting that from our core business perspective. And how we can expand that we can learn the same from China," explained Tritus.
"From examples in China, we are evaluating how customers are getting into superapps/ ecosystems and how they end up using it. And how providers of those superapps are expanding their everyday relevance. We are looking into both consumption pattern emanating from such apps as well as the mindset that has to come along from of a superapp provider perspective," said Tritus.
Approach in China
LIH's initial field of action in China includes market research and signing partnerships. "We are getting started with these two (looking at certain projects), and yet to invest in tech players. However, we are meeting relevant start-ups and local venture capitalists to understand the ecosystem. Also, we shifted our office from Shenzhen to Shanghai (earlier this year) to be closer to players that are relevant to us. We mapped the whole travel and mobility tech ecosystem in Asia initially - finding more about early start-ups, late start-ups etc. and we are still in the midst of it as of now, too. We are worked on few partnerships in Singapore - with Grab for how to integrate their ride hailing services in our customer experience; with WeWork to see how co-working spaces will influence business travel in the years to come and what are co-working spaces for this segment (their location) etc. We are also gearing up to work with the Changi Airport in Singapore (to test a hypothesis for business travel)," shared Tritus.
Riding hailing and inner-city mobility are expected to be starting points for partnerships in China, felt Tritus. Companies like Meituan, too, could be evaluated from a market research perspective.
Other than "platformization" or superapps that is a relevant trend for LIH in China, Tritus mentioned that artificial intelligence (AI), too, is expected to play a strong role in the future of travel and mobility space. "China is set to be a powerhouse in AI. Big data processing, data analytics, machine learning...all those major infrastructural technologies are being shaped up at a very high level. Even though the same could be developed in Europe and North America, there is a certain perspective that can be helpful. So we are starting with quite a broad view of relevant technologies. And then we will narrow down step by step in the years to come to hopefully build tailor-made products and services based in China for Chinese travellers and connected to the Lufthansa Group customer experience," said Tritus.
"China is very different from Singapore, where we are initially trying to consolidate our presence. Singapore is our entry gate for Asia. Once we scale up there, we hope to be more tangible and vocal on China. We are building a local team here and positive about a development in the first half of 2020."