ChinaTravelNews, Ritesh Gupta – Travel companies have been exploring use cases of AI or artificial intelligence for years now. Be it for product and content recommendations in real-time or conversational interfaces or removing friction and rather delivering a consistent experience across various touchpoints, travel suppliers are gradually coming to grips with the potential of AI and machine learning, which is a subset of AI that involves actually learning from, rather than simply processing, data.
AI, in conjunction with other technologies such as cloud, IoT, etc., is already giving birth to novel experiences in the retail sector in China. An example is how the blend of smart racks, smart mirrors, personalized product recommendations, etc. is reshaping the in-store buying.
Travel is quite different from retailing, but consumers do expect their travel shopping experience to match up with other product categories.
So how is the Chinese travel sector making use of AI at this juncture?
"AI is still in its infancy in China's travel market," said Houston, Texas-based Dr. Dee K. Waddell, Global Managing Director, Travel & Transportation Industries at IBM.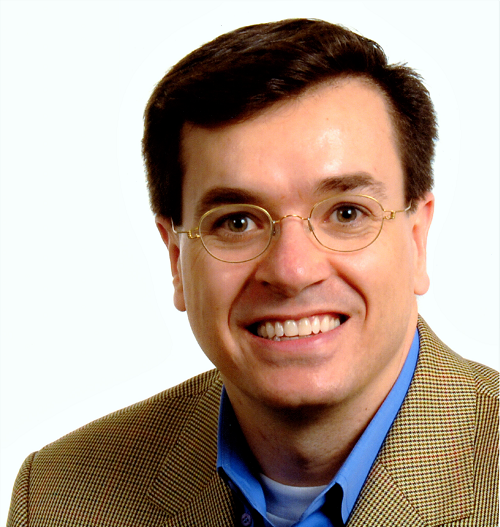 Dee K. Waddell, Global Managing Director, Travel & Transportation Industries, IBM
"AI has the potential to further elevate personalized experiences for greater value (in the travel sector)," said Dr. Waddell, who is scheduled to speak at the upcoming 2019 TravelDaily Conference (August 27-29, Shanghai).
Gearing up for AI
Data quality is among the biggest AI project challenges. In fact, as a senior IBM executive recently pointed out, because of this companies have halted or canceled projects.
Dr. Waddell acknowledged that a robust enterprise information architecture is critical; airlines "are in a very good position to start with existing data".
"Most airlines already have access to passenger application data, CRM data, loyalty data and a variety of other externally available data. Incomplete or contradictory data is not sufficient reason for airlines to postpone investments in AI-driven travel personalization," mentioned Dr. Waddell.
"Personalization is a critical success factor for a customer-driven industry like travel. Airlines, in particular, have a major opportunity to make much better use of the vast amount of data available combined with their decades of industry expertise, to create safer, more personalized experiences for their customers. In applying technologies like AI, airlines have the opportunity to leverage their existing commerce platforms, CRM platforms, and externally available data in enhanced, smarter ways that allow them to manage the customer experience," he said.
The key to delivering a truly personalized experience is a deep understanding of each customer, for which acting on data is critical. That's why gearing up for data aggregation and integrations upfront is vital. A common issue with organizations is data being locked in organizational silos. Today there are platforms in place that enable a company to aggregate their customer data from all the disparate sources. It facilitates gathering and analysis of data, including 1st party data, and lets an organization to ingest and load data with minimal IT help. Plus, there is a provision to include data modeling and machine learning to make customer data actionable.
As organizations start counting on algorithms, it is important to ensure that they are bias-free.
"Ensuring travelers can take advantage of AI-infused experiences, companies and organizations need to ensure algorithms are bias-free and leverage datasets that are also bias-free," said Dr. Waddell.
He added that IBM's AI fairness 360 toolkit helps organizations detect and correct bias before they negatively impact customer decisions and market interactions.
"While significant progress continues, opportunities to further expand the use of AI in the travel sector are vast. IBM continues to espouse the importance of future uses of AI in the travel market recognizing and accounting for commercial and other bias in delivering superior traveler experiences," he said.
IBM's pricing and offers solution streamlines the travel shopping and booking process by presenting a shorter list of highly attractive travel bundles and offers to customers, as opposed to the full array of mostly similar and often undesirable generic solutions. "This unique solution uses over 25 patented algorithms, resulting in an average 40% higher revenue in three real-life airline pilot projects. We found that the customers that received personalized recommendations made over 20% more bookings than other customers," said Dr. Waddell. He added that IBM's travel platform helps travel providers present each traveler's preferred choice of travel options through their preferred channel.
Mobile commerce
The industry needs to come up with such offerings especially in the context of China, where the mobile commerce pie has risen considerably.
When booking travel, Chinese travelers are mobile-first or mobile-only, even for transactions.
This means that travel e-commerce players have to be spot on with the content they show, and as well as dwell on the speed required to display this content, all of which greatly impacts conversion.
Travelers shouldn't get lost with choice, and that's where specialists like IBM can help with content curation or personalization.
In a market where mobile is already being used widely for transactions when one considers the potential of growth in outbound tourism from China, this makes the AI opportunity even more attractive.
"China is one of the largest mobile-savvy population in the world. According to an IATA report, China will become the number one market for airlines in 2020. Even though only 4% of Chinese citizens have a passport today, the number of travelers in the Chinese market will continue to increase dramatically. A significant portion of these new travelers will prefer to transact through digital platforms. Chinese firms like Baidu, Alibaba and Tencent are proven online platforms and their payment solutions are widely accepted by both partners and customers. Therefore, digital channels will continue to be important in the Chinese travel market," said Dr. Waddell.
An OTA of Ctrip's stature is already completing 80% transactions today via mobile. So how is AI expected to elevate the overall CX, be it for shopping or payments via mobile?
"Many (but not all) customers prefer to do business on their mobile device, but the difference between most travel providers and the company that does more than 80% of its business on the mobile channel is application quality," said Dr. Waddell.
"Mobile application quality is the key driver of user adoption so airlines that want to increase mobile conversion will focus on building applications with a mobile-first customer-centric design process. Of course, all customer interactions need to highly personalized to individual traveler preferences, which is why the most successful mobile applications will continue to make effective use of AI in the parsing of data, personalization of pricing, customization of traveler communications, and bundling of offers. Mobile success is about personalization, which starts and ends with effective use of AI," concluded Dr. Waddell.
Dee K. Waddell, Global Managing Director, Travel & Transportation Industries, IBM, will speak at the upcoming 2019 TravelDaily Conference (August 27-29, Shanghai) on the topic of "Digital Transformation in Travel & Tourism".