ChinaTravelNews, Ritesh Gupta - Foreign hotel companies are increasingly looking at expanding their indirect distribution mix in China. Among the relatively new options that are being actively considered are Meituan, the WeChat mini-program and flagship stores on Fliggy and Ctrip.
"There are a couple of reasons why we are looking at options like a super app or a walled garden – the major one being in control of our own offerings via stores that we can run. We are trying to cut our reliance on the middlemen (traditional intermediaries like a wholesaler)," said a senior hotel distribution executive who was at ITB China in May.
Singapore-based Cinn Tan, Pan Pacific Hotels Group's (PPHG) Chief Sales and Marketing Officer, said, "We are working with the majority of OTAs here in China. We are also open to many different channels, and do participate in them depending on the source market. We do manage our rates carefully. Overall, the trend is to go more 'direct'."
She indicated that the proposition of OTAs being purely transactional in nature is being re-considered, and added that the benefit of running a flagship store in an ecosystem is attractive, considering that hotels can "have more information about the consumer, and run targeted campaigns". "We have a store on Fliggy, and looking into having one on Ctrip. Meituan currently tends to be domestic, but their ambition is to globalize their operations. We are evaluating options."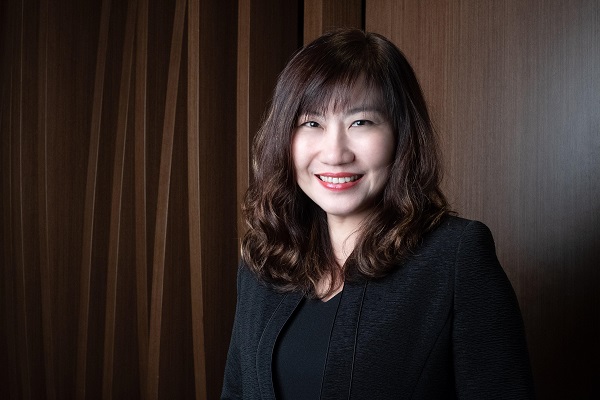 Cinn Tan, Chief Sales and Marketing Officer of Pan Pacific Hotels Group (PPHG)
Gearing up for the future
In addition to the likes of Tencent and Alibaba, the growing popularity of a super app like Meituan and even others like Pinduoduo or a video streaming app Douyin can't be ignored. Developments such as Douyin featuring shopping links from the established e-commerce platforms like Taobao or the sharing of content from the Kwai app with users of WeChat need to be scrutinized. Hotels need to be aware of how seamlessly content flows and is being accessed, and how such content consumption pattern can impact the hotel booking funnel.
Organizations like PPHG are identifying opportunities on bridging the gap between where users are generally spending time and bringing in the context so that they can look beyond selling only rooms.
For instance, one of the attractive propositions of Meituan is the lifestyle aspect of its users from a hotel's perspective. The company today has more than 410 million transacting users.
Ms Tan referred to how Meituan's prowess in the food business can help hotels in stepping up their F&B as well as the restaurants' business. This is critical because leisure travelers aren't going to download a new app when they travel to a new destination, and are likely to use their existing apps that meet all their daily transactional needs, be it for food, transportation or others, using their payment details on record.
"Moving forward, hotels are looking at the overall revenue, targeting the second wallet beyond accommodation and not just selling rooms or F&B. That's where Meituan can come in. Also, Meituan's consumer base is very young – 70% below 30 years of age. Hotels' goal is to educate and groom the younger generation and turn them into high-spending groups in the next 5-10 years. So association with Meituan wouldn't be a short-term, rather it is about gearing up for the future," explained Ms Tan.
Meituan is capitalizing on food, its core business, to step up its share of hotel bookings from its 2018 transaction user base of 400 million.
"We are also looking at going in-depth with our WeChat mini-program. The phase one launched last year was mainly about content. We are assessing options around the introduction of a booking engine, facilitating a payment etc. to improve the user experience of our Chinese guests," said Ms Tan.
Among the other options, WeChat continues to grow in prominence. Beijing-based Zhiketong recently shared that there are 1.112 billion WeChat monthly active users. The stickiness is high, with more than four hours of average daily usage per user. The company, a Chinese start-up that utilizes social media app WeChat to provide direct-sale marketing solutions, recently raised RMB 110 million in its B round financing.
One reason why WeChat official direct selling is attractive for consumer is that hotel offers recommended by friends not only earn trust but also create impulse consumption action, said Chen Yun, Co-founder of Zhiketong. "Depending on about 13.5% of WeChat users have more than 500 friends, fission spreading would be major form of marketing" Mr Chen remarked.
Mr Chen also shared that the ecosystem lets a follower/ user access information passively to activate potential demand. WeChat allows for organic growth in terms of followers via content, but a brand needs to move beyond. The growth can be slow without additional campaign actions to expose the account to new audiences.
Mr Chen indicated that there is a need to focus on multiple avenues within the WeChat environment – Moments, which is the most popular social media feed in China, and Official Accounts, where ads appear inside official accounts content at the end of articles. Also, related ads within Moments and Official Accounts can link to the campaign landing page, app download and coupons. Other avenues include key opinion leaders (KOLs), WeChat Messages and others.
Companies also ought to stay tuned with the changes that come along in the WeChat ecosystem. Be it for understanding the differences between a subscription account and a service account in terms of the display of the messages or the number of messages in a day or a month, or new functionalities such as live streaming and how to use it for e-commerce or how products are being recommended.
Referring to WeChat mini-programs, George Cao, Co-founder and CEO, Dragon Trail, observed that it took some time for ramping up usage of these programs, more so in the travel category. "How to make people reach out to a mini-program isn't a straightforward task," said Mr Cao. These mini-programs stand out since one can use them instantly without installing anything first.
Eradicating pain points
Ms Tan also mentioned as the group is making progress, some areas need to be streamlined since these emerging channels aren't used to the functioning of the hotel industry. "These emerging distribution options from China are too domestic-focused and everything is in Chinese," she said, referring to areas such as connectivity, content distribution and others.
DerbySoft's Co-founder & CEO Ted Zhang added that there are other more technical, commercial and transactional barriers that a hotel has to face after a booking is made, such as international payment, bill settlement and user behavior tracking.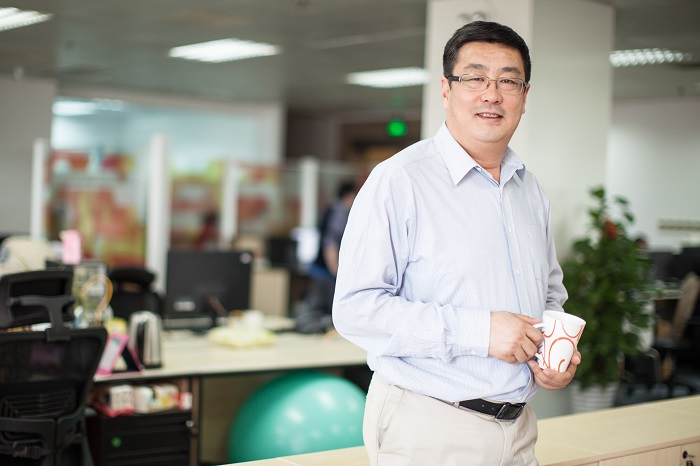 Ted Zhang, Co-founder & CEO of DerbySoft
"WeChat mini-program is a special China channel. It acts like a hotel's HTML5 website, but on the social media platform WeChat. Without a local business license, a foreign hotel/ hotel group cannot have WeChat Pay access, thus they can't confirm the booking even if they have the mini-program channel, which means it can't be used as a sales channel," said Mr Zhang. "For some hotel groups, their ideal settlement plan is each property gets their booking payment accordingly." Behavior tracking is another issue. "Hotel groups sometimes have the requirement of collecting the data of user behavior and analyzing it in order to improve their targeted marketing campaigns. It is also a part of their CRM project." Foreign hotel companies need to look into all these areas.
As a technology specialist in this sector, DerbySoft is working on a new offering – a PMS connector. It would enable PMS companies to integrate into different systems via an API connection. In addition to distribution of their products, the connector can step up the ARI (availability, rate and inventory) data accuracy through seamless PMS (property management system / CRS (central reservation system) integration whilst reducing support effort. "So there is going to be one single connection to smart fetch all types of real-time data for distribution needs. As well, it will formalize the data structure to be able to distribute to all types of partners, and offer a self-service console for mapping management to specific needs and monitoring the transaction status," Mr Zhang explained.
While content-related issues are being streamlined, another area that foreign hotel companies need to consider is the significance of a localized availability cache. Hotels have to support instantaneous delivery of rates, and at the same time it has to be cost-effective. From a technical point of view, most hotels are worried about rate accuracy and CRS/ PMS capacity, such as traffic overloading and system response time.
DerbySoft has been focusing on its dynamic data storage technology. In addition to traditional cache, the technology adds smarter and more intelligent layers to traditional ARI shopping such as ARI data update and change, verification on the validity of the data updated, improvement on response times, and a CRS extension to reduce to relieve data overload from millions of shopping queries from distributors and meta-search channels directed to a hotel company's CRS.
So the industry is gradually finding ways to overcome the technical concerns about ARI in China.
PPHG's Ms Tan added that the industry is looking at connectivity and content-related issues, and the Chinese emerging players, too, are looking into embracing international practices to enable foreign hotel companies automate and streamline their distribution initiatives.