China looks to take the lead as the world's busiest aviation hub as it nears the opening of the new multi-billion dollar, single terminal 'Daxing' airport.
Reported to have cost $13 billion USD, the state of the art, single terminal airport is situated just 47 kilometres south of Beijing's city centre. Daxing will become the world's most frequented airport, estimated to be able to hold over 100 million passengers per year.
Since 1998, Atlanta's double-terminal Hartfield-Jackson Airport (ATL) has remained the world's busiest airport, with a turnover of some 107 million passengers in 2018. ATL's location is within a 2-hour flight of 80% of the United States population, serving both small national airlines carriers as well as being a major connection hub to South America, Europe and Asia.
In terms of passenger frequency, ATL is followed closely by Beijing's current major airport, Beijing Capital International Airport (PEK), which served just over 100 million passengers last year.
Daxing boasts an impressive set of accolades, covering 1,000,000 m², the airport will administer five traditional gardens and as well as connections to Beijing's multiple rail services, allowing travellers to reach the city centre within 20 minutes. Having currently constructed seven runways (one for the sole use of the Military), it will look to launch its eighth runway as traffic increases.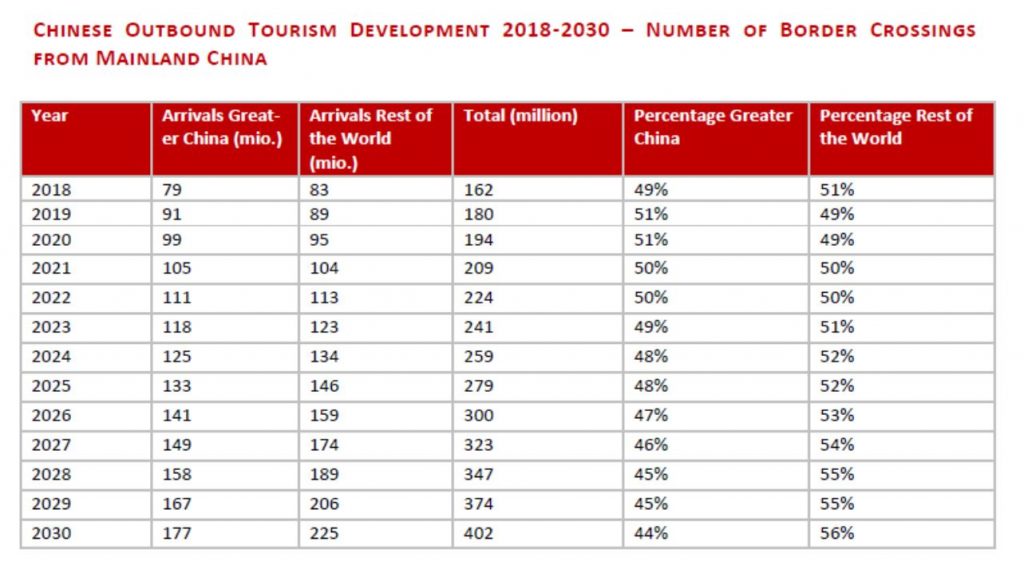 The new airport will not only attempt to relieve the current strain on PEK, but also accommodate for the continuous expansion of Chinese outbound travel. China's demand for travel continues to surge, with the International Air Transport Association (IATA) expecting China to overtake the United States as the biggest global aviation market by 2022. According to COTRI analytics, collective China border crossings for 2018 amounted to 162 million. Furthermore, COTRI has forecasted 2019 China border crossings to be at 180 million, 300 million by 2026 and up to 400 million by 2030.
Read Original Article