ChinaTravelNews, Ritesh Gupta – Long-standing organizations that have built brand legacy over decades can no longer fall back on age-old practices, especially when it comes to customer data. It will be foolhardy to have data distributed in disparate silos across the entity, for example. It takes a balanced approach to achieve personalization and at the same time ensure guests' privacy. As an established luxury hotel group, Shangri-La Hotels and Resorts, believes it is well on its way.
"We have 60% of our personalization target (overall journey) completed (at this juncture)," Jiancheng Yang, CTO of Shangri-La Hotels & Resorts, told ChinaTravelNews.com.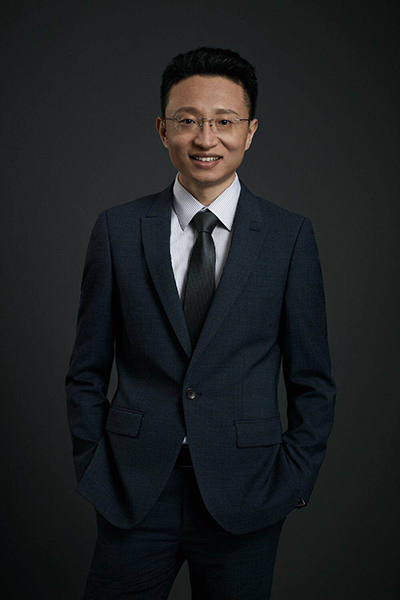 Jiancheng Yang, CTO of Shangri-La Hotels & Resorts
Mr Yang acknowledged that ensuring data can be used, shared and moved easily and efficiently across an organization is a massive undertaking, and it is vital to understand the company's objectives and preparedness while gearing up for personalization. He added that such initiative needs to be spot-on and error-free – once personalization goes wrong, guest experience will be adversely affected.
It's about guests, not incremental revenue
Shangri-La, with over 100 properties in its portfolio, is looking at understanding the needs and accordingly working on algorithms that can come up with personalized recommendations. "Yes, we can sell more. A recommendation might entice a guest to call us to book or have a meaningful dialogue that results in an upsell. But selling more is not our core purpose," Mr Yang said.
"(Understanding) what potentially guests require is our main objective, and match it with what we have is the way to go," he said. "We also need to evaluate our own resources – what we can offer to our guests, and where we can improve to serve a traveler better in his/her journey." In this context, Shangri-La is not only refining its own offerings such as a stay or F&B, but also looking at being part of other areas, such as local experiences, to meet the needs of the "on-the-go" tech-savvy traveler.
Being ready to leverage data assets
It all starts with aligning the vision on leveraging data as an asset, across business and IT planning. Data isn't considered to be just a technology project anymore. It's linked to the management plan, day-to-day operations and process improvements, constant monitoring, learning and adapting.
From the perspective of data, a strong foundation has to be laid first for pulling data from many disparate systems, including enterprise systems and web logs, into a single platform. This acts as a centralized hub for all data related to PMS, POS, website analytics and others. After that, there are the needs for moving data and storing it with storage technologies according to different data requirements.
"First we need to prepare data – it needs to be complete, and we have to work it via data cleansing and ensuring accuracy," said Mr Yang. "We cover all the data we have, but we prioritize the PMS data as our key source. We are moving towards understanding the interests and purpose of our loyal guests."
The journey from the recommendation perspective is about preparing and labeling the data, selecting algorithms, training the model, tuning and optimizing it for deployment, making predictions and taking action. As an organization starts to build, train and deploy machine learning models, the "machines will become smarter and smarter" over time, he said.
"This year, the recommendations for our guests would feature on a couple of touchpoints – human contact at the reception and via our digital channels – website and app. Recommendations for the call center are to be introduced next year," Mr Yang revealed.
Dealing with data security challenges
Data security is just as important as personalization. "Data security is the most challenging issue for every CIO (chief information officer) working in a traditional organization," he said, adding that fraudsters find guests' personal data lucrative as they can sell it on the dark web. The industry is witnessing incidents related to data breaches, with hackers committing identity theft, account takeovers or credit card fraud.
The data storage means of international hotel companies, with properties in different countries, could lead to issues related to data access control, such as ensuring only authenticated user can access data and what they are authorized to access, Mr Yang said, referring to the concept of server hardening, an initiative to ensure that an entity's servers are secure and compliant. "Also, there are significant cost implications," he pointed out.
Mr Yang explained that there are four layers to protecting data:
1. Setting a data security framework
2. Preventing data from being stolen
3. Detecting a breach or a hack
4. Responding to a hack or a breach
"For an organization, there are possibly three levels of data protection readiness. The top one is being the mature state where an organization just needs to upgrade or update. The bottom one is building a foundation. Shangri-La is paving its own way to the top," Mr Yang summed up.