HaoQiao, one of the leading B2B travel company worldwide, has reached a strategic agreement with the German National Tourist Board (GNTB) and several partners which will be ratified at a ceremony at Booth F015, Hall 1, Shanghai World Expo Exhibition & Convention Centre. By entering this partnership, HaoQiao shows its aim to reach global coverage with multi-product lines which already include accommodation, local tours and flight.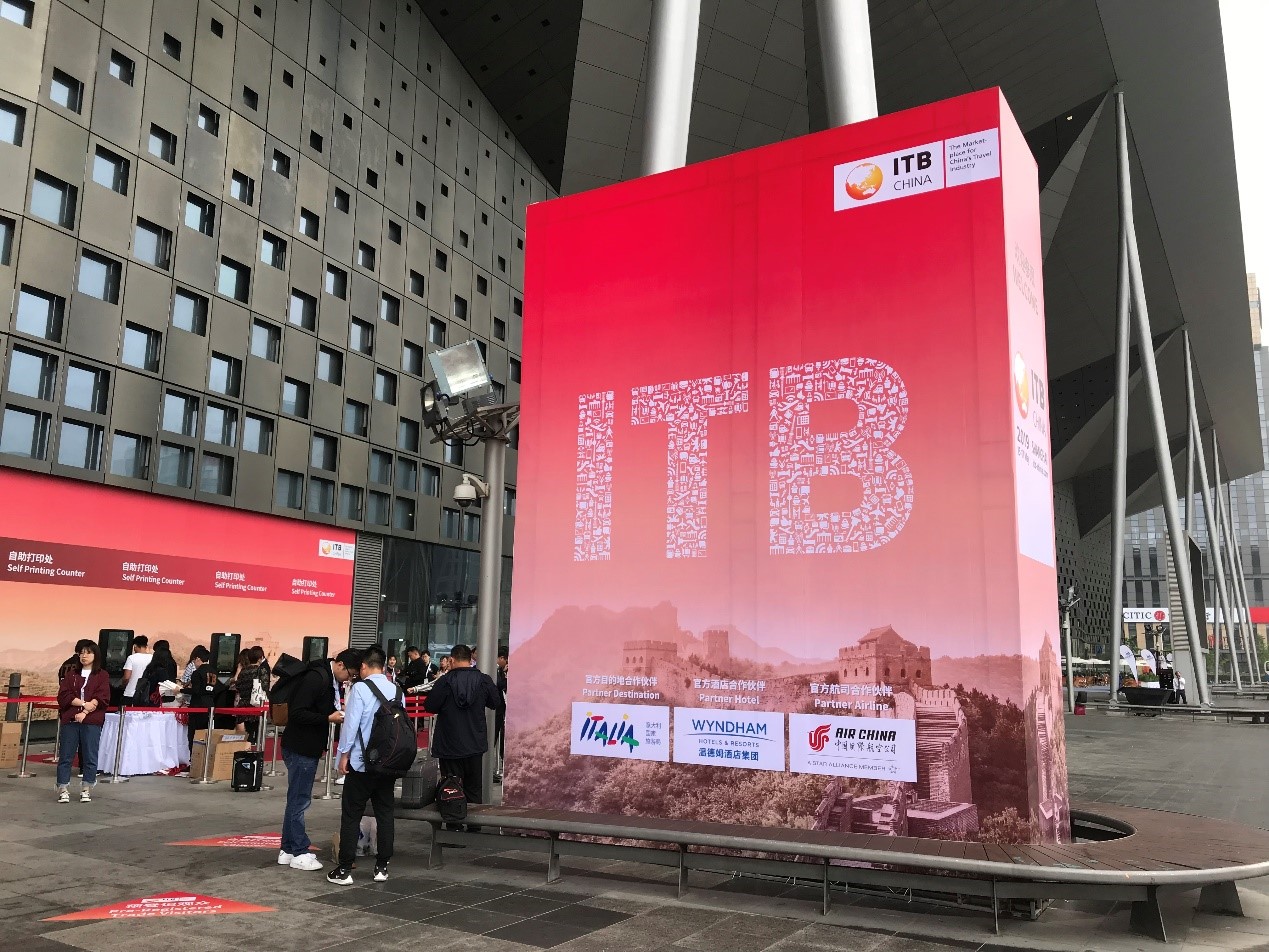 As one of the most important destinations in Europe, Germany has abundant cultural resources and beautiful natural scenery. According to the HaoQiao Data Center, Germany ranks fourth for highest hotel bookings across Europe. HaoQiao's offerings cover nearly 55,000 hotels across 229 German cities. In 2018, HaoQiao saw a growth of 49.2% in hotel rooms nights compared with the previous year.
One of the key factors behind HaoQiao's growth has been the increasing focus among travel agencies in FIT tourism such as tailor-made packages. Globally, 17,000 travel agencies are using HaoQiao's system to reserve hotels. To intensify the tailored clients' understanding of destination cities in Germany, HaoQiao will offer special hotel recommendations by using Germany as the main destination and by cooperating with the global annual theme promotions launched by the German National Tourist Board such as "Centennial Bauhaus", "Summer City, Germany" and "Castle Adventure".
The chief representative of the German National Tourist Board North China, LI Zhaohui, stated, "Culture is the core of Germany's tourism brand and a huge potential exists in Germany for the further development of the Cultural Tourism market. We chose to cooperate with HaoQiao to better provide in-depth travel guides of German destinations. We will especially focus on more tailored client trips and personalize our recommendations based on the different demands of different customer groups. This will help introduce the enchantment of German culture to an increasing number of Chinese travelers."
Yu Zhangtao, Co-Founder & CEO of HaoQiao, also said about the signing, "Germany has always been one of our key destinations. Total hotel room nights in Germany booked via HaoQiao during the 2019 Spring Festival enjoyed a year-on-year growth of 200%. To jointly support the increase of summer vacation bookings in Germany, we will fully cooperate with the activities of the German National Tourist Board, including publicized promotion activities such as 'Early Bird European Reservations'. In the near future, we will join hands with the German Tourism Administration across multiple aspects such as the release of travel information, subject promotion and sales activities, and allowing more travel agents to book specialized local German hotels."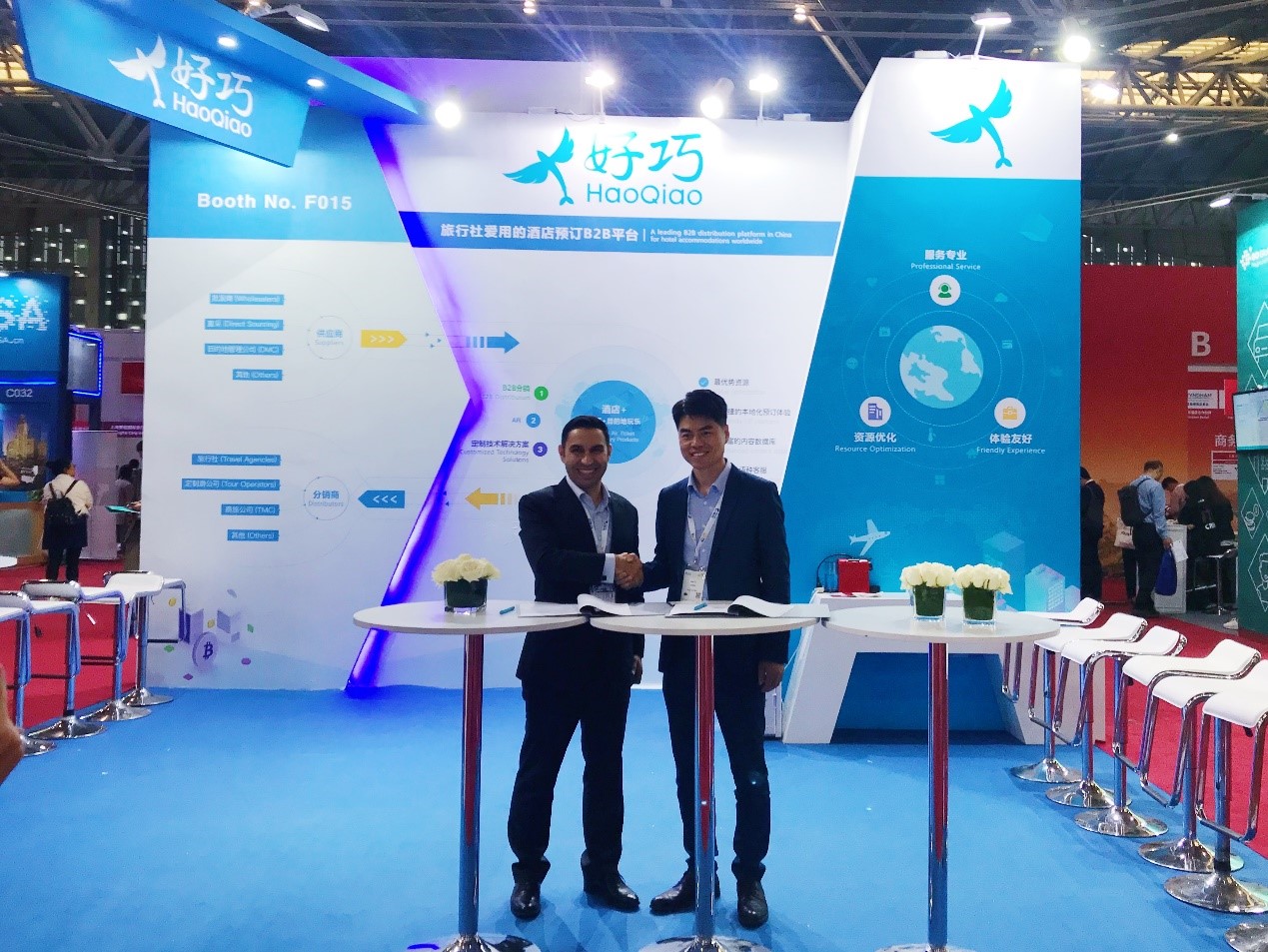 It has been reported that HaoQiao will also establish a strategic partnership with Travellanda and other well-known overseas travel agencies on the same day as the GNTB signing. Mr. Bruno Laranjeiro the Co-Founder of Travellanda said: "Travellanda is one of the travel industry's fastest growing companies. The key to the recognized success is faith in strong partnerships, outstanding customer service combined with Travellanda's state of the art technology. We believe collaborating with Haoqiao will bring market value and opportunities to all of us. "
As an innovative Chinese enterprise in the travel and technology fields, HaoQiao has developed a cutting-edge API integration technology and a reliable self-built Admin system. These offerings will provide a stable platform for Enterprise-class partnerships which will benefit both suppliers and distributors. In the near future, HaoQiao will deepen mutual complementation on world-wide tourism resources by continuing to adopt advanced technology, expanding its global distribution, and creating new market field values and opportunities for the development of all its partners.