ChinaTravelNews, Ritesh Gupta - China is irrefutably the most dynamic breeding ground for advancements in the digital consumption arena, be it for content or shopping. As ways of selling evolve, it has direct impact on the travel e-commerce sector. Transactional sites can find it tough to get into the booking funnel unless they dig deep into certain habits that are being fuelled by emerging apps and platforms.
So how a group of Ctrip's stature is responding in today's era where Douyin (TikTok), XiaoHongShu (Little Red Book), Meituan, Pinduoduo etc. are continuously hogging the limelight? Is Ctrip a traditional company when compared with these?
"We are not a traditional company," asserted Jane Sun, Chief Executive Officer, Ctrip.
"We have 10000 engineers, we are a hi-tech company and leveraging technology, and enabling our customers to have a better experience (for their travel shopping and consumption) is our strength," mentioned Sun, who attended the opening ceremony of the premier travel trade three-day event, ITB China, in Shanghai on Wednesday. "We cater to millions of travellers and serve them with a huge array of products. So how we can recommend from a vast basket of products - something relevant or one offering to just one customer is a massive study (to serve as per the intention/ preference of a traveller)," shared Sun, indicating that moving from segmentation or rules-driven personalization to an algorithm-driven personalization is the key.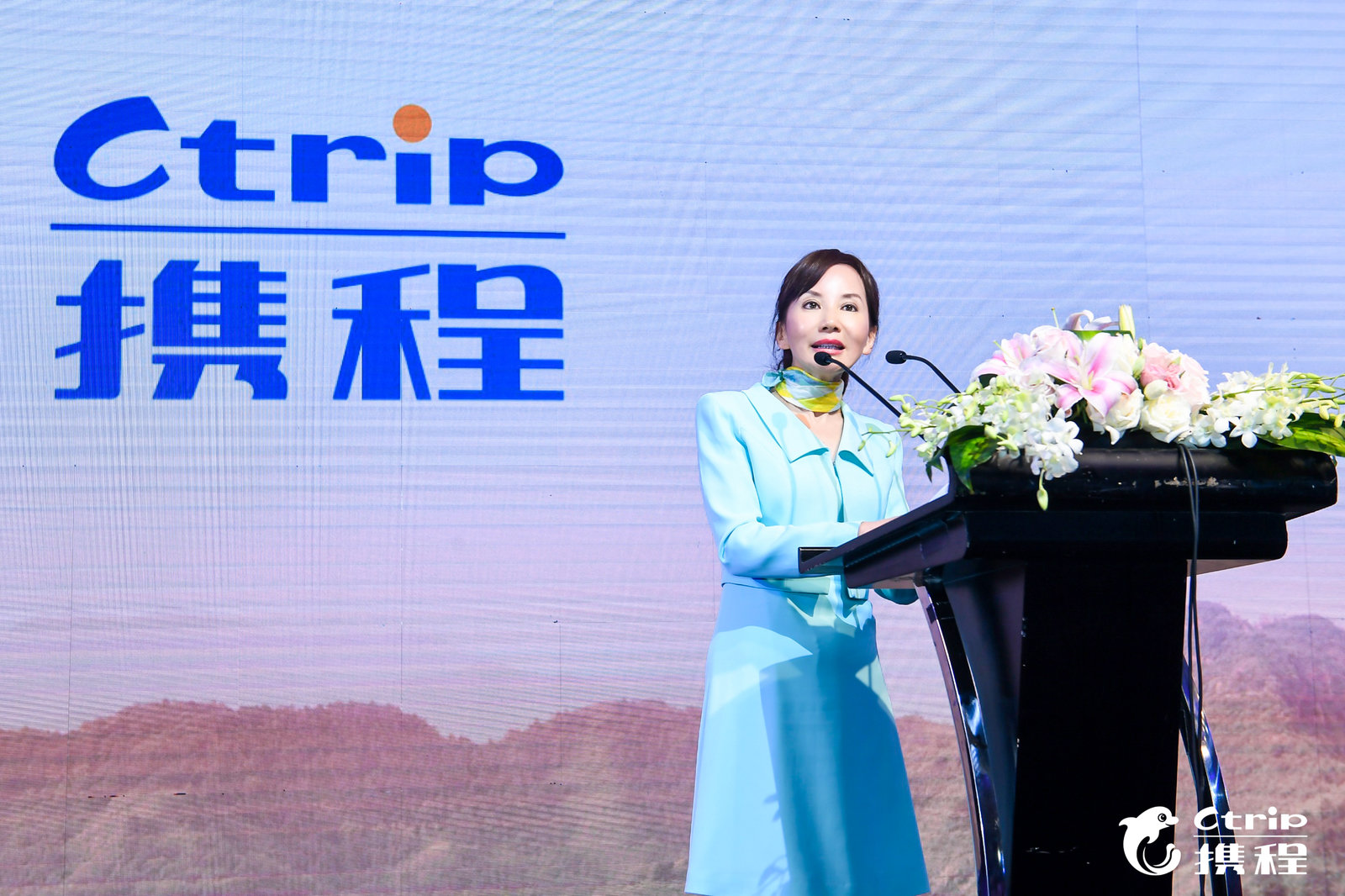 Jane Sun was speaking on ITB China opening dinner
Sun shared that Ctrip is striving to expand the basket of travel offerings, as well as the reach of its products in China. And the list of products isn't just about moving from one place to another, be it for an air ticket or ground transportation, but the initiative is focusing on the experience side as well.
"Be it for a photography session or a trip to Antarctica...the list is expanding," shared Sun. She indicated that the plan is to consolidate the transactional aspect of the business, and augment it with certain lifestyle/ experiential offerings that essentially match the aspirations of today's traveller. "We not only have a comprehensive platform for transactions, but for experiences as well," she said.
Travel e-commerce players that have been around for a while have plenty to learn from apps that are opened several times in a day, be it for a superapp like Meituan that offers plenty of reasons for one to use it or an app like Douyin, a popular 15-second short video app. Understandably travel brands are keen on incorporating useful features in their own digital assets or using the same apps as a customer acquisition channel. And a group like Ctrip, with a massive team of engineers, UX design specialists, etc. is expected to deliver from product development perspective. At the same time, OTAs that have been around for a while still assert that there is a lot more to the travel business than technology or UX design alone. Travel demands expertise in product fulfilment and massive customer service effort. Specialists point out that these areas continue to offer a strong competitive advantage to a group like Ctrip.
As indicated by Sun in the recent past, Ctrip is benefiting from not only its comprehensive list of travel products, but also from being reliable. "…we have been able to also increase their (loyal customers) average travel spending each year by multiple folds, resulting in our repeating customer, accounted for around 80% of total transactions," said Sun.
Plus Ctrip believes there is plenty of room to grow. China's middle-class population is expected to grow from 430 million in 2017 to 780 million in the next 5-10 years. It is being outlined that the urbanization rate in the country will rise from to 70% to 80% from the current 50% within 10-20 years, reaching the level of most middle-income countries. "This translates to 10 million to 20 million predominantly young people moving to cities to live and work each year, and indicates that there is a huge consumption capacity still to be unlocked," James Liang, Executive Chairman, Ctrip mentioned during the company's Q4 earnings call earlier this year.
Liang believes that based on the foundation laid over the previous years, Ctrip is set to continue to outpace the industry growth in GMV going forward and leverage operational improvements at the same time. GMV more than doubled in the past three years while the overall headcount of call centre remained flat. For 2018, net revenue was RMB31.0 billion (US$4.5 billion), up by 16% from 2017.