ChinaTravelNews, Ritesh Gupta – Enterprises today unmistakably are after first-party data – owning it, having a governance strategy in place and above all, having the right skill set to capitalize on this asset.
It isn't a one-time initiative; rather it is a journey that requires diligent approach for continuity. Embarking on the same isn't easy. Imagine, a full-service airline with over 100,000 employees and over 100 million passengers flying with it in a year! From an organization's readiness perspective, even if it has the capabilities such as astute business intelligence competency, it is time to move on from mere historical enterprise data to machine learning and AI, making the most of predictive analytics, pattern recognition etc. to pre-empt what a customer is looking for, sharpen areas such as fraud prevention or how digital assets can be refined on an ongoing basis.
And certain challenges are unique and industry-specific. For instance, as highlighted recently by SnapShot, the "combination of silos between systems and technologies, large amounts of unstructured data, and legacy systems", impedes the hospitality industry from progressing and capitalizing of this precious reserve and deploying big data management. Be it for their own systems or even outside their organization, the hospitality industry struggles with challenges, and integration costs is one of them.
Even in case of airlines, managing the entire traveller experience from sale, through to flight, and finally into a carrier's accounting systems is an issue, even though a new initiative like IATA's ONE Order is paving for one data point that contains all of the information regarding a passenger's journey, and for this airlines have to re-consider the systems they use. Again it is too early as ONE Order is in its nascent stages.
Journey of China Eastern Airlines
Xuewu Wang, Head of Data Labs at China Eastern Airlines, told ChinaTravelNews.com that data strategy is an integral part of digital transformation and the group has been working on it for more than two years now.
"To make the data strategy more effective, we built a Data Management Center (DMC). Its subordinate departments include the Data Insight Department that is responsible for data integration, data analysis and data products, and the Data Governance that is responsible for data management regulations and data governance," mentioned Wang. He shared that around 60 people work for the insight department and 20 for the governance department.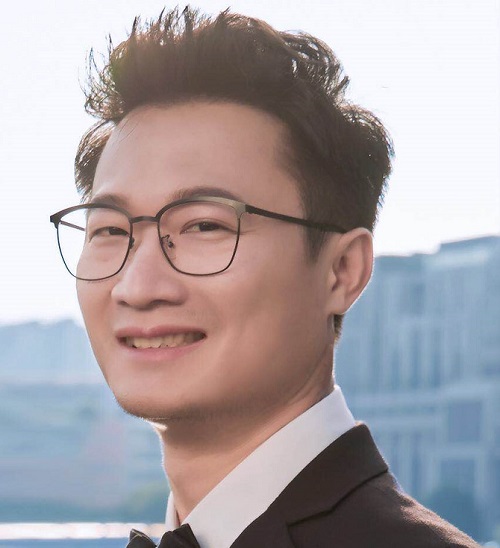 Xuewu Wang, Head of Data Labs at China Eastern Airlines
"The core data platform of China Eastern Airlines includes data sandbox platform, data warehouse, big data platform, real-time data platform, etc., and is managed by DMC, which is also the main organization for data strategy development," he said.
A few areas those are critical in the overall data strategy:
1. Customer data platform: For customer data, China Eastern has built a customer data platform for managing and maintaining it. "Customer data used by other applications or systems are derived from this customer data platform," mentioned Wang. The focus is on uniting behavioral, transactional, and operational data to complete the customer profile and building on this by taking action in real-time.
In all, the airline has integrated 12 categories of data so far. "In the data platform of Data Labs, we have integrated the data of MDM (master data management - used to manage, centralize, organize, categorize and enrich master data according to the business rules of operations, sales, marketing etc. and for doing away with inefficiencies owing to data silos), inventory, customer, tickets, flights, planning, booking, equipment, finance, sales, e-commerce and QAR," said Wang, who added that team is also looking at external sources of data such as MIDT data for market-wide sales analysis. "We also focus on real-time analysis of ticketing data and inventory data for customer service and sales."
2. Data governance: The whole initiative has to come across a robust one. Profiling each data to answer who, what, where, when and how, and to make this metadata accessible is vital. Essentially for each data, there is a need to comprehend what is the data all about, who owns it, where it originates, where stored, when did it get there, and how being processed. "This helps in adhering to data regulations, like GDPR, to provide greater transparency of processing," said Wang.
3. Specific use cases: Wang referred to the example of both the marketing and the revenue management teams at China Eastern. "They monitor the customers or market conditions in real-time through the data insight platform that based data warehouse. The analyzing users obtain the data they want through the data sandbox platform in Data Labs, and implement self-service data analysis based on the data analysis tools provided by the Data Labs. Thus, the analysis users will have the greatest freedom and flexibility to use the data," shared Wang.
4. Data security: With so much at stake, security of this data is of paramount importance. "Data security, like passenger safety, is very important to airlines. We have adopted many data security systems, data usage specifications, and network monitoring to prevent data leakage and ensure the security of data," shared Wang. There are options available to integrate applications, data and processes across both on-premises and cloud environments. "At present, the company's core data will not be placed in the cloud environment, but I am still very confident about the cloud security technology," said Wang.
Making it count for customers
As for what can enterprises do with data, they have to focus on a harmonized classification across data to feed a unified customer profile, and all of this as a part of an open and extensible real-time platform. Plus, there should be real-time integration with existing infrastructure and technologies.
"After we get the raw data, we check, clean, filter, process, and merge the data. The data sandbox platform in Data Labs integrates data for all business fields of China Eastern Airlines, including but not limited to ticket reservations, sales, flights, transportation, flight planning, agents, customers, e-commerce, customer service centers, and other external data," said Wang. "We understand our customers through all touch points that may reach our customers. We also analyze customer feedback data based on natural language processing techniques to understand their concerns and appeals. Then consider our customer journey. We try to improve service issues, improve service quality, and maximize customer satisfaction."
In terms of garnering information about customers, he said even though the airline is already looking at behavioral data from its digital assets, the airline hasn't yet started analyzing facial expressions or customer image analysis for the overall emotional analysis.
Lagging behind
Even as China Eastern Airlines has progressed, a majority of travel e-commerce companies in China are lagging behind.
Here are a few recommendations from specialists:
1. Evaluate problems and work on them: Spotting areas that are problematic, Tiger Yang, President, APEX Technologies referred to data-related problems:
• Data silos exist
• Real-time behavioral data not collected or used
• Unstructured data not yet processed and utilized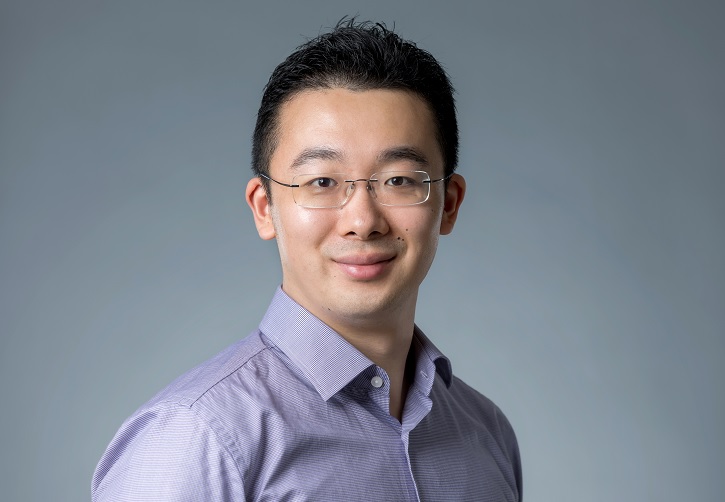 Tiger Yang, President, APEX Technologies
Yang also mentioned that travel companies need to work on business scenario problems:
• How to identify the objectives of traveler, for business or vacation purposes, and therefore increase re-purchase rate?
• How to provide personalized marketing and customer experience, in order to maximize the total lifetime value of travelers?
As businesses strive to send the right marketing/ personalized message, to the right person, in the right scenario/ channel, Yang recommends two solutions:
• Set up a Customer data platform (CDP) so as to collect real-time data, integrate data sources to solve the data silos problem, map all customer IDs to form 360-degree unified customer profiling, segment customers by rules or AI algorithms, and eventually activate the data into multiple marketing touchpoints, feeding the marketing results data back into the loop, and continue to optimize.
• To use AI (machine learning algorithms) for predictive analytics of customer segmentation.
Also, ensure people with right skills such as data scientists, growth marketers, product management specialists etc. in addition to the likes of IT professionals and engineers, marketers, e-commerce professionals work in a collaborative manner.
2. Set agenda for personalization: Be prepared to gather data, and as Wang recommended, integrate all of it. Move from rule-based segmentation to analytics-driven or algorithmic personalization. An organization needs to plan for how to set up rules and decisions for all channels, so even if starting with one channel – so say offer or deal for one channel, how the same can be established for all digital plus say offline channel e. g. boarding gate at the airport. Look for support that is required to complete a personalized process. For instance, how would a travel company deliver dynamic content, what sort of architecture is needed for the same? How to ensure a data breach is avoided as management of data become critical. What sort of technical and physical measures are needed to prevent unauthorized access to a company's first-party data?
3. Be ready to learn along the way: Once a journey starts, there are lessons to be learned along the way. For instance, in the case of artificial intelligence or AI, Wang said it cannot be applied to all business scenarios, and it does not solve all problems. "However, AI can be used to replace duplication of work on certain business processes, thereby increasing efficiency and reducing costs," mentioned Wang.