ChinaTravelNews, Ritesh Gupta – Accessing actionable, real-time information pertaining to an aircraft, and accordingly being in control of the situation, especially in any critical conditions, is a must for airlines.
One of the areas where the industry has decided to focus, is on sharpening aircraft tracking capabilities. Imagine a scenario – an aircraft goes off route or its position can't be tracked. In this instance, the airline must be notified, and escalation needs to commence immediately. All of this is of paramount importance considering what is at stake. There have been precarious scenarios such as these, and it shows why safety is always high on the agenda of airlines and technology specialists. At the same time, it must be highlighted that real-time tracking is a complex task for airlines, requiring the ability to tap into numerous data feeds, establish a standardized notification system across many touch points, in order to allow operators to log, archive and share aircraft position data.
The industry has made progress over the past few years.
"For years, little had been done in terms of standardizing aircraft tracking across the industry. Practices differed from one airline to another, and from one country to the next," shared Cam Kenyon, SVP, Product Management Operations Solutions of Sabre Airline Solutions.
Kenyon mentioned that since 2015, the standards for flight tracking have been changing, and the International Civil Aviation Organization's (ICAO) safety standards are quickly evolving, enforcing guidelines that require regular tracking of flights to help improve the security of air travel for all. Since November 2018, air operators are responsible for tracking their aircrafts at a time interval of 15 minutes, to provide search and rescue at the last known position of the aircraft, and to report missing aircraft position information.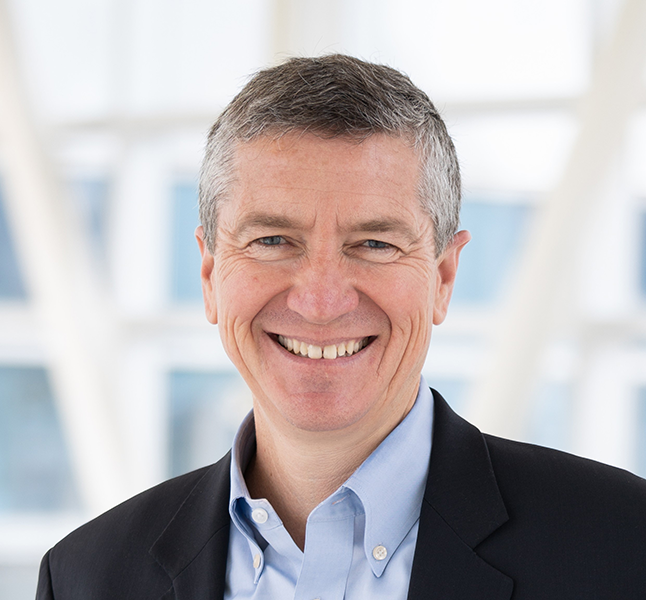 Cam Kenyon, SVP, Product Management Operations Solutions, Sabre Airline Solutions
"These steps were not standardized before, and have been put in place to improve the industry's safety standards as a whole," said Kenyon. "By 2021, airlines will be required to autonomously report an aircraft's position at least once every minute when in a "distress condition".
Improving efficacy of flight tracking
As if the daily operational challenges within the aviation industry are not enough, commercial aviation is constantly being challenged by external factors such as the changing global economy, volatile oil prices, dated and constrained infrastructure, shrinking air space capacity, and increasing political pressures to control the environmental footprint of the industry.
"The value of operating at maximum efficiency, therefore, has never been more crucial," pointed out Kenyon.
He added, "Naturally, better fleet planning, route and network planning, flight planning, operational control and decision support, fuel management, and air traffic management can significantly contribute to the reduction of carbon dioxide emissions, lessening the environmental impact of airline operations. But beyond these important environmental issues, in the face of all industry pressures, airlines need the right processes, tools and technology to help operate at optimal efficiency."
Flight tracking has become more about predictive analytics, and as a technology specialist Sabre is attempting to address challenges faced by the aviation industry today, including how to track flights in real-time, with Flight Explorer. It enables flight planning and dispatch operators to visualize an aircraft's current state, in real time, using a single, integrated solution.
"The technology allows airlines to have access to an operations management decision-support solution that can confidently identify, expertly manage and autonomously detect a scenario that could eventually lead to a distress situation, and proactively address it to make sure the flight follows its planned itinerary, ultimately preventing unnecessary losses for the airline," said Kenyon.
Such solutions help airlines better optimize operational decisions.
By providing the latest insights into weather and delays, and enabling access to air-traffic control programs that generate visual and dynamic displays, Flight Explorer acts as an informative, robust, real-time and predictive solution. The solution also contributes to enhancing an airline's overall operations and the traveller experience, while facilitating compliance with the evolving flight-tracking regulations.
"As the industry continues to move forward, the Flight Explorer roadmap moves right along with it by providing enhanced alerting for additional events like fuel on board (FOB) and go-around, and communicating these alerts directly to the cockpit through Operations Communications Manager (formally ACARS Manager)," said Kenyon.
Role of data
Whether running a major, low-cost, hybrid, regional or commuter airline; a global air express or air cargo company; a major or regional airport; an air charter service; a fixed-based operation; or an airline related service; accurate and consistent flight tracking will enable informed decisions on how best to manage fleets, crew and overall flight operations.
With a shared focus on enhancing the collaborative decision-making capabilities of air traffic operations led to this vision, Flight Explorer is a fine example of how to best support the advancement and evolution of the ICAO tracking standards and ensuring expanding development to compete globally.
At the core of Flight Explorer is a broad and expanding source of global data that provides real-time flight tracking information around the world via the U.S. Federal Aviation Administration's (FAA) feed, U.K. Class I data feed, international radar feeds, ADS-B data from PlaneFinder.net, and ACARS position report data direct from the customer.
From a utilities perspective, Flight Explorer helps in:
* Enabling display from the airline's weather provider of choice, Sabre has partnered with DTN and MeteoStar to provide observation layers such as weather radar, worldwide infrared astronomy satellite coverage, lightning strikes, volcanic ash, as well as forecast products such as convective, icing, and turbulence.
* Generating a comprehensive and advanced event system that shares alerts via voice, e-mail, Flight Explorer also enables on-screen event lists, and PC audio or log files for aircraft events such as arrivals, departures, change in estimated time of arrival, flight plan received or altitude, proximity to destination, METAR, runway visual range, diversions, and FAA delays.
* One of the most powerful assets of Flight Explorer is the Dynamic Data Integration System, which is designed to integrate and display any in-house data, including all current and future weather, flight planning (all company flights and routes), and other on-site dynamic data directly within the solution. This provides airlines complete flexibility whereby integrated dynamic data can be vendor or client specific. It also includes a web-based dashboard interface to ensure 99.99% system reliability and performance, shared Kenyon.
Together, all these data sources contribute to a comprehensive overview of an aircraft's location, in real-time.
Flight Explorer also provides the ability to integrate products from other vendors, and even lets airlines overlay their own content. According to Sabre, it leads the market with an installed base of more than 5,000 systems. Going far beyond simply flight tracking, the solution provides operationally critical situational awareness of an airline's operating fleet while in flight, incorporating multiple data feeds, dynamic weather overlays, situational alerts, predictive weather and air traffic tools designed to drive an airline's business performance success.
Future focus
"The most valuable trends in the industry are alerting operators to potentially hazardous events and providing operators with options on how best to be alerted," said Kenyon.
Avoiding hazardous situations is an intangible benefit for an airline, as a price cannot be put on safety.
"There are numerous incidents that have the potential to threaten an aircraft's safety, and real hazards that can threaten airline's operations. Enabling operations to be proactive in avoiding those hazards is crucial, and making sure that the operations teams are alerted to those hazards in the most effective manner to help ensure those events are recognized and accounted for effectively, is critical to the continued success of each and every airline operating today," concluded Kenyon.