ChinaTravelNews, Ritesh Gupta – Airlines, as an industry, have been striving to regain control over what they offer, ensuring consistency where all they make their offer and at the same time being ready with airline-specific systems and IT architecture to embrace agility demanded by today's digital commerce.
Several pieces of the puzzle need to come together for airlines to capitalize on the opportunity that is being presented by technology, data, analytics as well as agile ways of managing an organization.
One area that is being focused upon is how to refine the overall offer management like any sophisticated retailer would do today.
"Airlines are coming to grips with the possibility of dynamically calculating price for each product/ service and diligently bundling the offer (including ancillary products) to craft an attractive, relevant personalized offer," says Chris Guo, General Manager, China, Datalex.
Gearing up for retailing
"The future is personal," asserts Guo.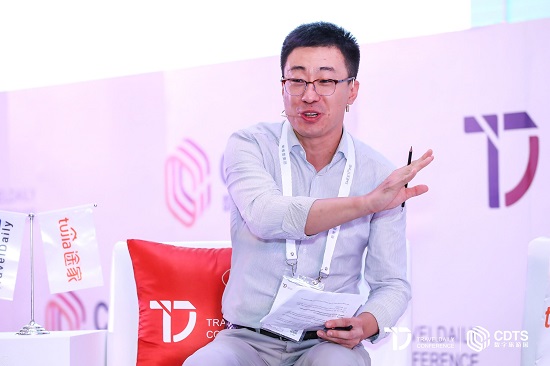 Chris Guo, General Manager, China, Datalex
And in this context, it is important to understand that offer optimization and servicing the traveller throughout the journey goes beyond IATA's standard NDC or New Distribution Capability. As highlighted by Sabre in one of our recent articles, new processes and workflows need to look at all areas, including real-time information exchange between relevant systems involved in the order fulfillment.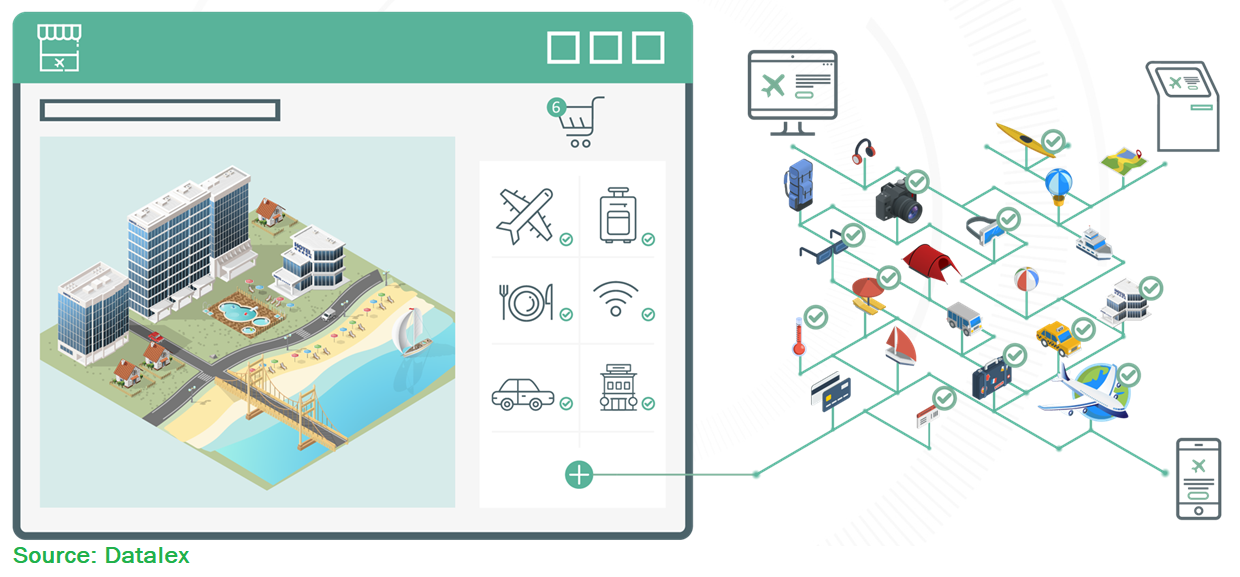 As for commerce, airlines need to assess the efficacy of airline-specific systems as well as data science to come up with a differentiated offer. Here are few areas of improvement that are being targeted in offer management:
• Optimizing price: Airlines are also evaluating how to optimize their pricing, without being hindered by the limitations posed by filed fares or booking class restrictions. The industry is attempting to overcome limitations in terms of the number of price points offered and how quickly one can change the same. Processes and systems are now emerging to do the same in real-time based on data-driven strategies, Guo mentioned.
Companies like Farelogix recommend application of pricing logic by dwelling on the bid price or market fare created in the RM system. Data specialists point out that it is time to do away with rules-based pricing and rather leverage artificial intelligence or AI to look at continuous price curves or real-time optimization.
Starting price data can take into consideration various sources and inputs could be historical trends, load factor, FFP data etc.
• Cost control: Another consideration is how to best manage requests/ traffic from multiple channels as the static processes of schedule, fare and availability would progress to a question-and-answer-based process etc. How to handle the ever-increasing volume of availability requests? Airlines need to process such requests without compromising on the response time or rejecting the traffic, so that one can simultaneously target controlling the related operational expenditure as well as optimization of revenue.
• Personalization: One piece of driving sales via an NDC API would be to ensure that the technology is robust enough to deal with personalized offers," says Dave Shirk, EVP & President, Travel Solutions, Sabre, who spoke to TravelDaily China recently. He added that a limitation that airlines need to overcome is related to the lack of requisite customer data and segmentation to put those kinds of offers together.
A senior airline executive mentioned that the plan is to go for personalized pricing, and augment it with offer management plus NDC API. "We are relying on the efficacy of one shopping and pricing engine. The retailing infrastructure would capitalize on all sorts of data – loyalty, merchandising, fare, schedule, availability etc. And then counting on AI. Eventually one offer via NDC API across all channels. And if at all there would be channel-specific offers, it would be by choice," he said.
According to Datalex, personalized pricing will pave way for one to work on a "personalized picture of each customer's willingness to pay". Or what price point travellers are likely to convert at for each different product.
As shown by certain airlines, the path of digital transformation in this industry is well underway. And all aspects of retailing, including order management, are being continuously refined.
One area where the industry needs to make progress is equipping RM systems with the capability to cater to increasing number of ancillary options that airlines offer today. Predictive analytics is being evaluated for ancillary pricing by taking into account traveller type, price point, timing etc. It is interesting to assess how the entire industry is enabling airlines to dynamically create and price bundles of itineraries and ancillary services at a transactional level. Even as airlines would be operating in both traditional as well as new distribution capability environment, they need to put one offer management set up in place that gradually puts them in control of what they offer and attain consistency across all the channels.