ChinaTravelNews, Ritesh Gupta – Travel companies acknowledge the urgency to explore new technologies, but how much to invest and the level of commitment always remains an issue. For most organizations, the question isn't whether to experiment or not, but rather how to assess the readiness of any new offering and gain consistent results - be it for customer experience, operational efficiency etc.
If we assess the usage of blockchain technology, till date there is a mixed response.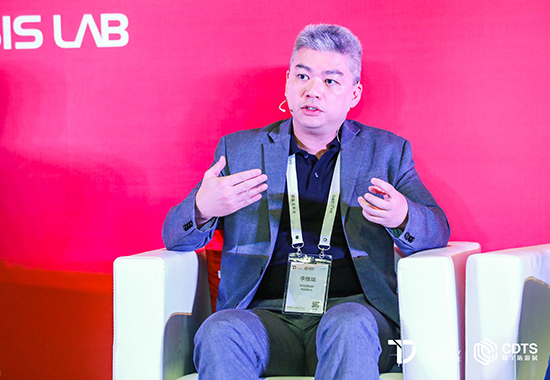 Daryl Lee, CEO of WebBeds Asia Pacific
"Weigh options not only from the "what the technology has to offer" perspective, but also evaluate the potential use case and the value it brings to an organization and users," says Daryl Lee, CEO of WebBeds Asia Pacific.
Lee, who was in Shanghai for the TravelDaily Conference, mentioned that the hotel industry has grappled with the issue of booking disputes in real-time. This sector is complex, decentralized, and involves millions of transactions on a daily basis. So the company focused on a data reconciliation offering to set up autonomoustransaction account. This way any involved entity (participating in the chain) is alerted whenever transaction disputes happen. The disputes get resolved in their standard workflow, at or near the time of the original transaction.
WebBeds identified that the blockchain technology brings along a desired level of integrity and reliability. It took two years for the company to come up with a solution based around this technology and have been improvising on the same. "It is like an updated version of a mobile operating system - make it better, quicker and simpler to use," mentioned Lee, who added that the blockchain technology works well in the space where there is requirement for a high level of data integrity.
Using technology for CX
In the B2C space, the likes of Alibaba are finding new ways to improve upon the journey of travellers. Technology is playing an important role in the same. One of the areas that companies are focusing on is bringing consumers from the offline world to the online one, and offering services that can help them in their travel booking funnel. For instance, the team at Fliggy recently worked on a feature that enables an augmented reality scan of any brand logo via the Fliggy app to bring a user into a digital world from the offline one. A customer can use any logo of the brand anywhere and brands need to plan how to engage once their logo is scanned. This is a prime example of how technology companies are building on certain habits (this one is linked to scanning of QR Code). Plus, by lending an entertaining touch at the time when the probability of using such feature would be high, Fliggy is taking travellers on a certain landing page or running a promotion depending upon the objective of the travel advertiser.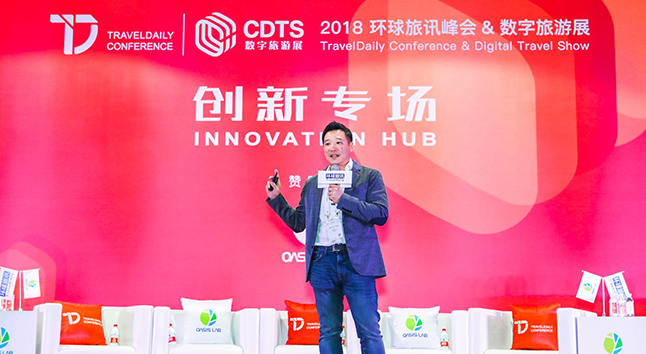 Andy Lee, VP and Managing Director, APAC, Mapbox
Another technology company Mapbox is relying on augmented reality to improve upon the journey of travellers when they are in a particular destination. As Andy Lee, VP and Managing Director, APAC, Mapbox explained during the conference, the company is making it simple for mobile users to travel - offers walking directions to get you where you need to go, calculates distance and travel times to recommended points of interest in one's immediate area etc.
Another area in which the sector has made progress is the real-time wearable translation category. Language can be an issue with Chinese travellers as they visit foreign countries. The industry has capitalized on artificial intelligence to sort this. Today technology companies are offering initial version of their translation devices. It can feature a pair of headsets connecting to an app. Speech passes through the headset to the smartphone which translates it. This also takes care of the hassle of switching devices or ask somebody to download an app for the conversation.