ChinaTravelNews, Ritesh Gupta – It isn't easy for a hotel company to engage a traveler on an ongoing basis. Travel as a product isn't consumed frequently by all, so a hotel brand struggles to compete with today's high-frequency apps like WeChat, Meituan etc. or even with the likes of Ctrip.com from the travel sector.
Still, when a booking is confirmed, hotels can capitalize on a few opportunities to leave an impact during the various phases of the journey, starting from the pre-stay mode. Even if it is a first time traveler, a hotel can leverage 1st party data (e. g. behavorial data) and make the most of their own touchpoints (could be an email or even offline interaction at the property) to take this bond to the next level.
For this to click, hotels have to leverage blend of data and analytics, marketing technology (for instance, a customer experience management platform) and a superlative mobile UX to have a bigger say in the guest experience. Focusing on the same, Singapore-based Yearth Alliance has initiated a couple of offerings that focus on collecting details around what a guest would like to experience at the property, facilitate guest behaviour analysis etc. in order to pre-arrange guest stay, promote more customised recommendations and also enable hotels to optimise their respective products.
"Hotels lack ways to communicate their offerings – what services, amenities they have, what promotions they are running etc. and how to best share the same depending upon what the guest is likely to be looking for," says Joseph Xia, founder and CEO, Yearth Alliance.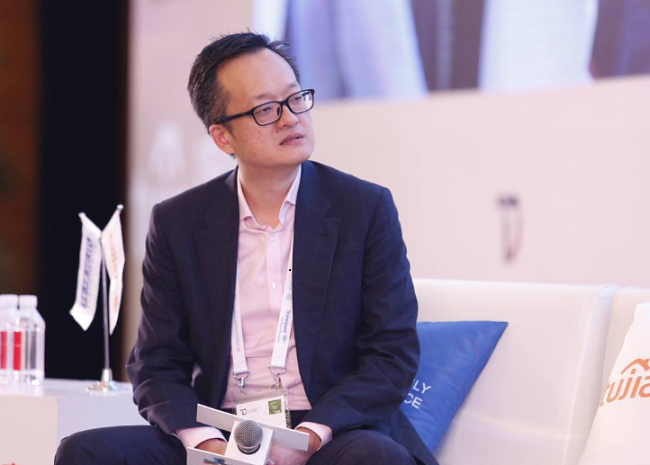 Joseph Xia, founder and CEO, Yearth Alliance
"A hotel's facilities or service are part of the guest experience. But hotels lack apt resources - a digital platform that acts a hotel directory or triggering a communication based around first party data etc. There is solid data that can be acted upon post a booking. If hotels don't act, guests will not have their stays as the way they planned. It is clear that guests today, especially from China, are mobile-centric. So streamlining information via a mobile site would help them to plan and transact. This digitization of hotel's content, promotions, payment methods would help guests save their time," explained Xia.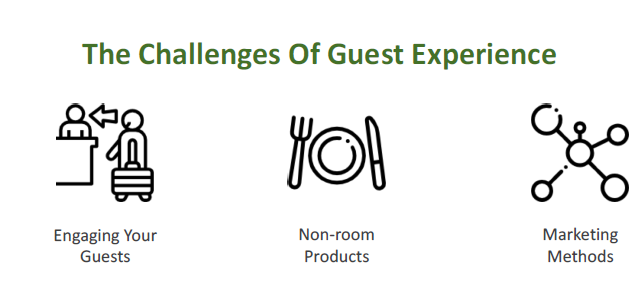 Digitizing what all a hotel has to offer
Before approaching a guest, a hotel company has to ensure that they are able to consolidate all that a hotel has to offer in a way that it is simple for a traveler to comprehend, with just a click away to take a desired action. For instance, if a guest is fond of fitness and spa, how can a property assimilate information about the same, and add value? The company's offerings KAI eDirectory helps in digitizing a hotel's facilities and service information, which guests can access via their own mobile device anytime anywhere. It is available in multiple languages.
The challenge today is that a hotel's facilities and non-room products are not digitized on a guest-centric platform to deliver information, said Xia. "Guests do not know enough about a non-room product to purchase. Non-room products only exist as physical products or services and are sold mainly offline. KAI eShop helps hotel digitise non-room products (F&B, Spa, activities etc), drive more revenue," he said.
"There is no one platform to manage all non-room products for distribution via various channels. Firstly, hotels can create and manage non-room products at one place in the eShop system. They can also automate non-room products distribution to various channels," said Xia, who shared that these products were initiated in mid-2018. "We are currently working with properties in Bali and Phuket. The directory is available in multiple languages and we do help hotels with their static content and ensure it's tailored for Chinese guests," said Xia.
Being ready for the guest
Even though hotel companies try to garner information about preferences/ hobbies, it is a huge challenge to entice users to share such personal information.
Xia explained that by automating the communication plan during the various phases, hotels can capitalize on the data they have and use digitized content to the fullest. During the pre-arrival phase, there is a provision for guest experience survey for guest personalization. Plus there is an option to automate email campaigns using PMS integration. By working with TripAdvisor, hotels can garner feedback and reviews about a guest' stay. "Building on this, hotels can convert their satisfied guests into returning ones by sending discount codes for direct booking via our automated email campaigns," shared Xia.
Leo Tan, co-founder and CTO of the company is confident that hotels can excel in this arena by acting on relevant data about users, using a touchpoint as per the utility/ stage of guests' journey and being ready with easy-to-use information about a property.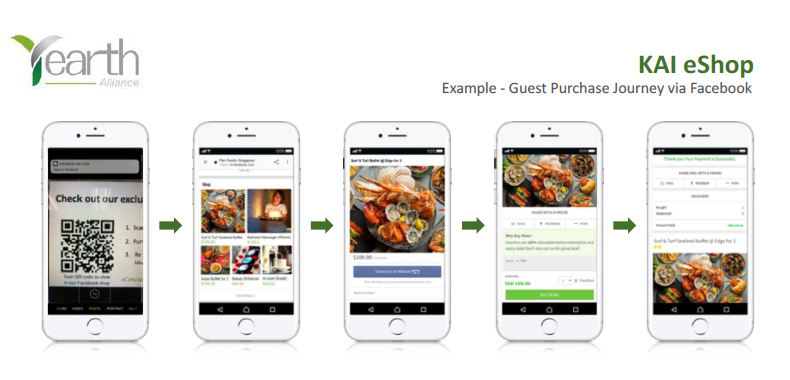 Hotels can work-out the interaction strategy at various phases of the stay. "During the pre-stay stage, an email is sent to the guests with a personalized message and there is updated information about the non-room products. A guest is also encouraged to update their preference. At the time of check-in, guests will be notified via email of the current top promotions that are running based on our backend machine learning algorithm," said Tan. Algorithms can help in sending contextualized offers. What is being offered to a family and a young couple could be different.
"Hotels have access to analytics via our dashboard to view data on each guest and their preferences. This data is collected via our platform throughout the guest journey," added Tan.
This way the probability of every interaction with a guest becoming more meaningful goes up.
For instance, a meticulous pre-stay email can resonate provided its timing, content, links to hotel's amenities etc. propel a user to share data about preferences. As Tan shared, the plan is to collect data post a booking is confirmed. So be it for a guest's behavorial data from a hotel's mobile site or clicks initiated by email, a hotel can get signals about the intent for the stay that is coming up. "The staff at the hotel can also be prepared to serve guests. If a guest clicked on spa offers or is a fitness freak, then the staff can work on a special offer. It could be facilitated by scanning a QR Code or via the hotel's WeChat account," said Tan. "Non-room products are converted into purchasable vouchers for redemption by guests. Voucher-based system draws attention to specific non-room products."
Assured steps
There is a lot of authentic data that can be acted upon once a booking is done by a guest with a hotel.
The offerings of Yearth Alliance come into play once a booking is done, so they enable a hotel company to be prepared in an earnest manner. Also, by streamlining what a hotel has to offer, the team is offering an opportunity for hotels to present their assets in a meticulous manner.
Xia acknowledged that the more data a hotel can garner, the better would the targeting be. This can help in individualized messaging. As of now, the communication initiative is based on segmentation, rather than sending a tailored message for every booker.
Joseph Xia, founder and CEO of Yearth Alliance, is scheduled to attend the 2018 TravelDaily Conference on September 19-21 in Shanghai, participating in the panel on How to Gain Traction in the Fragmented Global Tourism Industry.