ChinaTravelNews, Ritesh Gupta - Several foreign airlines have signed contracts based on NDC XML API connectivity with travel intermediaries such as Ctrip, Qunar and Fliggy, but they are yet to reap rewards the way they have done in markets outside China.
One of the issues that currently highlights the lack of freedom for foreign airlines is the inability to offer differentiated content in China.
This is owing to their existing contracts with TravelSky. This inhibits foreign carriers to offer a special fare or run a promotion for any itinerary that features point of commencement from China.
"We are restricted by our contract with TravelSky and it doesn't result in freedom to differentiate our content. If we are extending a special offer to our partners (based on NDC connectivity) or even on our own digital channels, it is possible to do so outside China. We can offer easier access to new products and services. But we have to stick to the same offering (pricing or allocation of seat reservation) for all channels in China," shared an executive, who was in Shanghai to attend TravelDaily's Airline Merchandising Conference.
Evaluating the current situation, be it for NDC schemas or non-NDC schemas, it isn't realistic or even pragmatic to point out that the role of GDS companies wouldn't count. But even as foreign GDS companies are increasingly looking at offering airlines the option of connecting using the NDC Schema, this isn't the case in China. The position of TravelSky isn't letting any sort of change owing to its monopolistic situation in China. In China, there is no-rollout of the DCC surcharge or Distribution Cost Charge yet.
This is quite unlike other markets where airlines such as British Airways and Lufthansa offer a direct link into their host reservation system for flight search, booking and ticketing. These airlines are working on new developments by asserting that fares would come straight from the airline, and this would result in consistent information about what airlines can offer customers. Airlines highlight that such API connectivity enables them to display their range of products and services in a much better way. They highlight that NDC supports the distribution of product attributes, such as seat details and lounge access, enabling meaningful product comparison. Agencies that opt for a NDC connection gain access to discounted leisure and corporate fares.
Being in control
While GDS companies have raised questions about the viability of direct connect over the years, carriers are looking at being in control of what they offer and how they offer via the channel they work with.
Citing an example, an executive said, "We are currently allowing our direct connect partners to run certain promotions (say 10% discount on certain fares or letting them avail advance reservation of seats) few days before the same is extended to our GDS partners. We can switch on the same offer for our direct connect partners just the way we would for own website and app. But we aren't doing this in China at this juncture."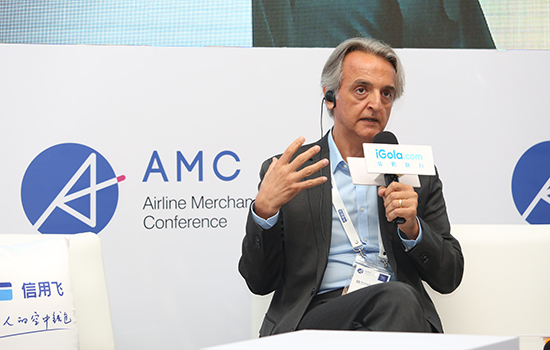 Veli Polat, Senior Director Sales, Greater China, Lufthansa Group
"TravelSky is indeed trying to make progress on the technical front, but they need to keep pace with GDS developments outside of China. TravelSky's moves aren't enough as the NDC world is moving too fast today," mentioned Veli Polat, Senior Director Sales - Greater China, Lufthansa Group.
Foreign carriers are pushing for direct connectivity. "Today, not all channels are alike – what can be exposed is a technology question. Direct channels can deliver rich experience. Indirect channels are largely limited to fares," pointed out Shane Hodges, Vice President, Asia Pacific, American Airlines. He explained that NDC paves way for travel agencies to offer the best possible passenger experience.
Referring to the example of the day of departure, Hodges said, "This is also opportunity for travel agencies to become even more involved in customer journey." He said the service that is facilitated by the airline website or other direct touchpoints, with NDC, agency could take control to facilitate and meet customer demand.
But airlines will have to wait for differentiation in this market as of now.