Didi, Airbnb & Ctrip
Didi Chuxing, China's answer to Uber, has picked up USD 500 million from Booking Holdings. Through the related strategic partnership, Didi customers will be able to book hotels through Booking.com or Agoda, while Booking Holdings brands will offer on-demand car services powered by Didi.
Airbnb China has named Mr. Tao Peng as its new president, following its USD 5 million investment in City Home. Peng was founder of social travel apps Breadtrip and City Hunter, and co-founder of Beijing-based homestay management platform City Home.
Ctrip launched its first financial product "YiQiZhuang" to offer financial help for small to medium-sized hotels progressing from convenient and budget accommodation to the medium and high-end category. Two types of loans will be offered–one for hotel upgrade, decoration or renovation (loan size up to RMB 10 million, for 1-3 years), and the other for upgrading facilities, hotel expansion and partial renovation (loan size up to RMB 1 million and for 2 years).
Hotel groups
Baidu has cooperated with InterContinental Hotels Group (IHG) to launch AI smart rooms in 100 suites in IHG's hotels across China. The rooms will be equipped with a smart assistant to assist with basic information such as travel time to the airport, order room service, and room controls such as adjusting room temperature, turning on the lights and drawing the curtains.
A joint venture of Alibaba Group and Marriott International has announced to pilot facial recognition check-in from July 2018 at two Marriott International properties in China - Hangzhou Marriott Hotel Qianjiang and Sanya Marriott Hotel Dadonghai Bay.
In Hotels 325's list, three Chinese hoteliers maintained their rankings among the top 10, namely Jin Jiang (5th), BTG HomeInns (8th) and Huazhu (9th); and another eight Chinese hotel groups made it to the top 50, namely GreenTree Hospitality, Dossen International, Qingdao Sunmei Group, New Century Hotels & Resorts, Hong Kong-based Shangri-La Hotels & Resorts, Zhuyou Hotel, Jinling Hotels & Resorts and HK CTS Hotels.
Airline sales and deals
China Eastern Airlines plans to sell 1.62 billion shares to investors including Juneyao Group, parent of Juneyao Airlines, to raise as much as USD 2.2 billion. Proceeds from the sale will be used to finance the purchase of 18 planes worth USD 1.5 billion.
China Southern Airlines is exploring joint flights with British Airways between Asia and the U.K. It wants to extend partnerships with carriers outside of the three global airline alliances, and is also "looking at other opportunities to do stake cooperation" with both U.S. and European airlines.
Air France, KLM Royal Dutch Airlines, China Southern Airlines and Xiamen Airlines are merging two existing agreements to create a single joint venture. By connecting the four airlines' networks, the joint venture offers customers a wider choice of destinations connecting Europe to China. Transfer and connection times are also optimized, Air France-KLM said in a statement.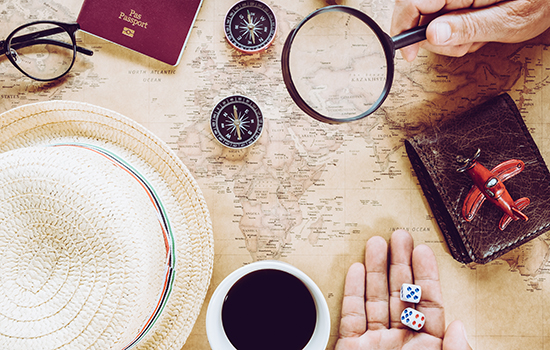 Alipay and WeChat Pay
Alipay has formed a deal with Airlines Reporting Corporation (ARC) to allow US-based travel agents to sell airline tickets to Chinese travelers. Chuck Fischer, ARC's managing director of airline services, said "for airlines that choose to accept Alipay, ARC now provides the means to extend this payment platform to the agency channel".
In Singapore, Alipay has launched a series of joint marketing initiatives with Singapore Tourism Board (STB). The two sides will create tailored itineraries aligned with STB's new Passion Made Possible brand.
Also, Alipay's biggest rival, WeChat Pay, is looking at Singapore as a critical market through a three-year marketing partnership with the Changi Airport Group (CAG), which plans to roll out WeChat Pay at most of the brands at the airport, including its online store iShopChangi, by the end of the year.
However, WeChat Pay said it will not seek to offer more local payment wallets to overseas customers over the next three years and will focus on better serving outbound Chinese tourists in popular overseas destinations. "We don't have many WeChat users in overseas countries so we should accept that it will be hard to develop payment tools for them," said Grace Yin, director of WeChat Pay's international operations.
Fundraising moves
Taiwan travel experience supplier KKday has reportedly raised an undisclosed amount of fund from the Taiwan branch of Alibaba's Entrepreneur Fund. It has started working with a virtual store on Fliggy, the online travel marketplace of Alibaba. Jialin Lin, marketing director at KKday, said that the company will be setting up an office in China this year, and will put more effort into exploring the Chinese market.
Decentralized house booking community PopulStay has received USD 2.25 million in funding. PopulStay is working with Ostay, Febow, Tourcandy, Easygo and other travel service agencies. Its listings include 2,000 accommodation choices in Japan, 600 Michelin-starred Japanese restaurants and 300 B&B units in Singapore.
Education tour platform Maitao.com has raised tens of millions of dollars in its B+ round of financing. It acquires new customers with low-cost and high-quality courses such as Maitao Lab, and then channels them to high-value long-haul tours and camp activities.
Hotel data operator Htrip has secured tens of millions of yuan in its Pre-A round of financing. Htrip serves its customers with business travel service platform CT Life, cinema-themed and new retail-driven hotel rooms. In 2017, it signed most of its new inventory with Plateno, Dossen International, Vienna and other middle- and high-end hotel chains.