Booking.com announced a strategic partnership with China's largest privately-owned low-cost airline Spring Airlines. The two travel leaders will integrate their entire platform resources to offer expanded travel experiences to Booking.com and Spring Airlines customers in China.
The two companies have launched a co-branded painted plane. To connect Chinese travelers with diverse travel experiences across the world, the distinctive Booking.com-branded airplane will make trips on all Spring Airlines routes. It will cover all popular domestic and international travel destinations, with a special focus on Japan and Thailand – the two most popular overseas destinations for Chinese visitors.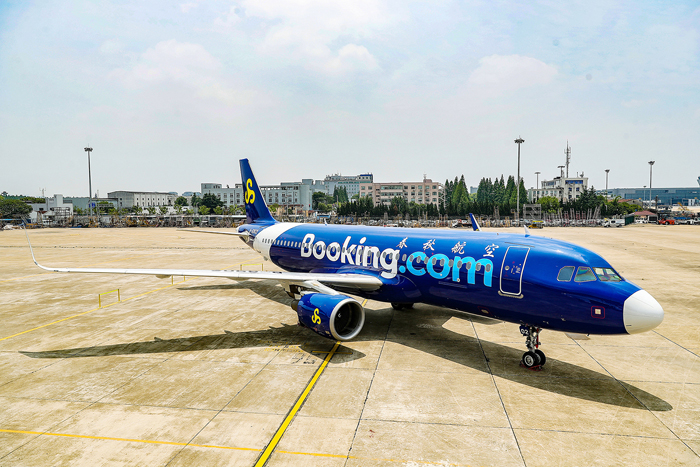 According to the National Tourism Administration, around 130 million Chinese people traveled overseas in 2017, making Chinese the most enthusiastic travelers in the world.
"The launch of the Booking.com-branded airplane is another milestone for Booking.com's localization commitment in China," said Marsha Ma, the Managing Director for Booking.com in China.
Along with the debut of the Booking.com-branded airplane, Booking.com also offers all their property resources around the world to Spring Airlines consumers. By clicking on the accommodation page of the Spring Airlines official website, all visitors will be able to choose and book from over 28 million listings on Booking.com. From a capsule hotel in Nagoya or an apartment in Osaka, to a hostel in Chiang Mai, Booking.com is well prepared to help you create a diverse travel experience.

Referring to the published data, Chinese tourists made 130 million overseas trips in 2017, representing year-over-year growth of 7%. Out of the total, more than 7 million Chinese tourists visited Japan and 9.78 million visited Thailand last year. Outbound Chinese travel is set to accelerate in 2018.