Moves by China's leading travel conglomerates
Ctrip has replaced its incubation program, previously noted for its Baby Tiger Program, with the Oasis Lab to provide incubation for online consumption sector, with the goal of identifying the rising stars of the industry.
Targeting early-stage and angel-round investment projects, Oasis Lab assesses innovative projects based on its future growth potential, the proposition of the team and the sustainability of business models, as well as the synergy with Ctrip.
Oasis Lab will admit projects jointly invested by Ctrip, and the operational team will consist of capital and team members both in and outside Ctrip. Oasis Lab eyes an even broader scope of projects – from supply to demand, and from online platforms to offline initiatives. Moreover, Oasis Lab discards the KPI-driven evaluation system, and puts the emphasis on the robust growth of startup companies and the establishment of a project from start to finish.
Trip.com, a sub-brand of Ctrip, has announced the worldwide launch of tourism products with round-the-clock Japanese language services.
Overseas Chinese Town (OCT) (Asia), a Shenzhen-based company working on the development and operation of commercial properties, has announced its plan to venture into the online travel space.
Huachang International, a wholly-owned subsidiary of OCT (Asia), plans to acquire a 5.11% target stake of Suzhou Wancheng with about RMB 1.176 billion, according to an announcement. The only shareholder of Suzhou Wancheng is Beijing Wanda Cultural Industry Group. The real target of this investment is speculated to be Tongcheng-eLong, but is yet to be confirmed.
"It is likely that Wanda is selling part of its stake in Tongcheng-eLong to OCT (Asia) at an overall valuation of RMB 23 billion," an insider suggested.
Budget hotels strive to get a new lease of life
Budget hotels in China saw rapid growth from 2005 to 2010, but faltered when the emerging middle-income consumers began to demand tailor-made services and better experiences, according to a China Hospitality Association report.
Since 2017 BTG Homeinns has renovated and refurbished 100 hotels with new chairs, lamps, sofas and walls. It also set up areas for tea breaks and buffets, and introduced more fashionable designs. "Budget hotels cannot sell (their products and services) for 10 years without any change," said Sun Jian, general manager of BTG Homeinns.
China Lodging Group closed 10 budget hotels in the first quarter of this year and opened 81 new mid-range hotels.
Air and Rail work together for greater synergy
The air and rail networks in China will compete and cooperate at the same time, according to a strategic cooperation agreement signed on May 10 by the Civil Aviation Administration of China and China Railway Corporation.
The two sides will join hands in improving infrastructure, innovating products and upgrading services, further sharing information and implementing demonstration projects.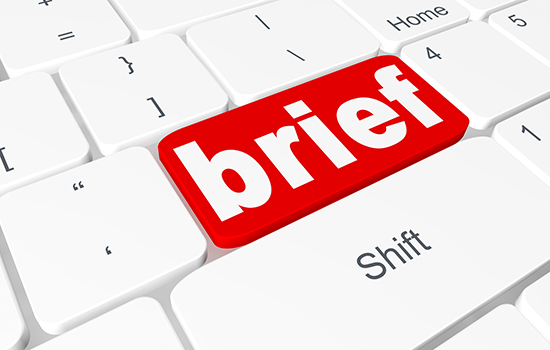 Funding updates
Mwee, a smart catering service provider, has raised RMB 400 million from Alibaba and Ctrip in its D1 round of financing. The platform is valued at RMB 4 billion after the investment. So far, the company has secured financial support from strategic investors such as Alibaba, Ctrip, Baidu, and Meituan-Dianping. Mwee's shared restaurants have no kitchens. Instead, customers can bring in homemade food or order from different restaurants within 800 meters and dine in the shared restaurants, after making reservations through its APP.
Property management system provider GreenCloud has secured RMB 180 million in its B round of financing backed by equity investment company Cowin Capital. Founded in 2010, GreenCloud has signed 12,000 clients and partnered with more than 20 local hotel groups ranked in the top 60 Chinese hotel groups as well as major international hotel brands.
Immersive user experience operator Gravity Entertainment Group revealed on May 8 that it has received tens of millions of yuan its A round of funding backed by Heyu Capital in 2017. Gravity Entertainment works with real estate companies and tourist attractions to recreate iconic settings of blockbuster movies, games, comics and novels in the real world, thus allowing tourists to participate in interactive contexts and to be part of the stories.
Lodging service provider ttg has secured tens of millions of yuan in its Pre-A round of funding to expand its team and improve its operations. In 2017, ttg had registered more than 15,000 guests, and charged each guest around 90-120 yuan. With a majority of the guests being millennials born between the 1980s and the 2000s, over 30% of them booked their stays directly on ttg's platform. The repurchase rate averaged more than 20%.
Wegogo, a platform aimed at Chinese travelers, has raised over RMB 600 million in a pre-A round of investment joined by Kathleen Tan, president of AirAsia China, and ITM Capital. Wegogo also announced the launch of an initial coin offering of its WeGold Travel Tokens to fund the "Fair-Share Travel Ecosystem" project based on blockchain technology. With the launch of WeGold travel tokens, Wegogo seeks to create a currency for transactions on the travel ecosystem and platform, as well as to fund future travel projects.
Travel SaaS cloud service provider Zhenlv Technology, backed by Tongcheng incubator, has reaped multi-million yuan in an angel+ round of financing. The company is said to be valued at nearly RMB 100 million. The platform targets travel, transport and wellness as its core application scenarios, and provides customized cloud-based travel services to corporate clients, covering train tickets, flights, hotels, attractions, bus tickets, itineraries, visas, overseas recreations, travel insurance, car rental, physical examination and medical services.
Intelligent tourism operator Drore Technology has picked up hundreds of millions of yuan in its series B funding.Its DRORE ONE, a cloud computing platform for intelligent travel, aims to provide one-stop solutions by integrating IoT, big data, AI and other technologies for the tourism ecosystem, including tourist attractions, DMOs, tourists and third-party merchants.
Hotel linen distributor Tu Xiaoer has raised hundreds of millions of yuan in its A round of financing. Tu Xiaoer is operated through direct management and partnership models, and has grown its shared hotel linens business to nearly 30 Chinese cities with supportive systems in marketing, washing warehouse and logistics distribution. It works with over 600 hotels to serve more than 20,000 rooms and 6 million guests.