Global players in China
Glenn Fogel, CEO of Priceline Group, is intensifying his focus on China's brisk travel market, targeting outbound tourists as it battles with homegrown competitors in the highly lucrative market.
In addition to a total of USD 750 million investment in Ctrip over the last several years, Priceline plans to use technology to help gain an advantage in China. In collecting more data on users, it hopes to present them with better offers and packages, connecting them with the right travel content at the right time.
Ctrip's made new moves in airport transfer service and restaurant booking. Ctrip International Car Service announced new pick-up and drop-off services for passengers at 120 airports in 100 cities around the world through Skyscanner, and Ctrip Gourmet List has formed a partnership with Priceline's OpenTable, allowing Ctrip's mobile app users to book tens of thousands of restaurants across North America.
Marriott CEO apologized for listing Tibet, Hong Kong, Macao and Taiwan as independent countries on its Chinese online platforms. He said that the company had corrected improper actions and checked its websites and mobile apps for other possible errors and would fully cooperate with investigations. Delta Air Lines and other global brands have also apologized for similar issues.
Japanese household retail company Muji has debuted its "anti-gorgeous, anti-cheap" hotel project in Shenzhen. Conveying the "Muji philosophy" on subtle details, the hotel offers rooms at USD 145 to USD 385 per night for guests to try out Muji products for sale during their stay – from toothbrushes to lamps and the bed they sleep in.
Readings of China's tourism sector
A Mintel research reveals that the Chinese theme park market is estimated to gross RMB 39,545 million (USD 6,079 million ) in 2017, 27% more than 2016. Mintel also forecasts the market will maintain the growth momentum in the next five years, increasing at a compound annual growth rate of 17.7% to potentially boost gross revenues to an estimated RMB 89,239 million by 2022.
China's tourism industry contributed RMB 8.77 trillion (USD 1.35 trillion), or 11% of the country's GDP in 2017, according to the China National Tourism Administration. Domestic travel is estimated to have generated RMB 5.05 trillion (USD 780 billion) of the total tourism incomes, and 5.5 billion domestic trips are expected to be made in 2018. The number of inbound tourists is expected to rise to 142 million and that of outbound tourists may total 134 million in 2018.
The size of China's corporate travel market reached RMB 158.7 billion (USD 24.3 billion) in 2017, up 8.4% from previous year, and is expected to grow by 9.6% year-on-year to RMB 174 billion (USD 26.7 billion) in 2018, according to a report by Ctrip Corporate Travel Management.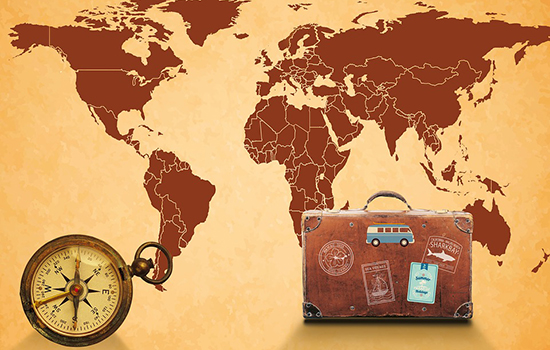 The 2017 Ctrip Hotel White Paper shows that China's online demand for hotel accommodation grew by 28.8% from July 2016 to June 2017, and average online room rates of the period stayed flat. The demand for higher-rated hotels (four- or five-star) by Chinese consumers showed an upward trend, as more Ctrip users were filtering listed hotels by star rating. The number of room nights sold for domestic hotels rose 28.8% in the 12 months.
Ctrip's data also show that consumer booking behavior has changed radically in recent years with shorter advance reservation time and fragmented booking processes. More last-minute bookings were recorded – more than half of the company's users opted for same-day reservation and check-in, some 26% of the users booked 1-3 days in advance, and just 13% of them made reservations a week or longer in advance.
Major capital activities
Beijing ZhiKeTong Technology, a direct marketing specialist providing sales solutions for hotel clients through WeChat, announced that it had raised "nearly RMB 100 million" in 2017.
Online leisure travel company Tuniu announced to repurchase up to USD 100 million worth of its ordinary shares over the next 12 months.
In a separate announcement, Nanjing-based BlackFish, an fintech platform co-founded by Tuniu's former president, said that it had received RMB 950 million (USD 146 million) in its A round financing.
Caocao Car, China's first licensed green-energy ride-hailing service invested by Volvo Cars owner Geely Automobile, announced that it had raised a total of RMB 1 billion investment, boosting to its valuation of over RMB 10 billion.