The integration of Tongcheng Network and eLong has been racing ahead after the announcement of their merger less than a month ago.
Tongcheng Network and elong have consolidated the "Rail and Flights" and "Hotels" options in their WeChat's Wallet, as well as upgraded membership categories and the rewards system. This consolidation enables WeChat users to book Tongcheng's air tickets and train tickets through the "Hotels" feature within the Wallet menu, or book eLong's hotels through the "Rail & Flights" feature on the menu.
The "Rail & Flights" option of Wallet clicks to the Tongcheng-eLong page which promotes all products under the Tongcheng-eLong banner. Choices of hotels also appear alongside pre-existing choices for tickets of air, train, bus and sea travel. The hotel choices are consolidated from the hotel offers of eLong and Tongcheng.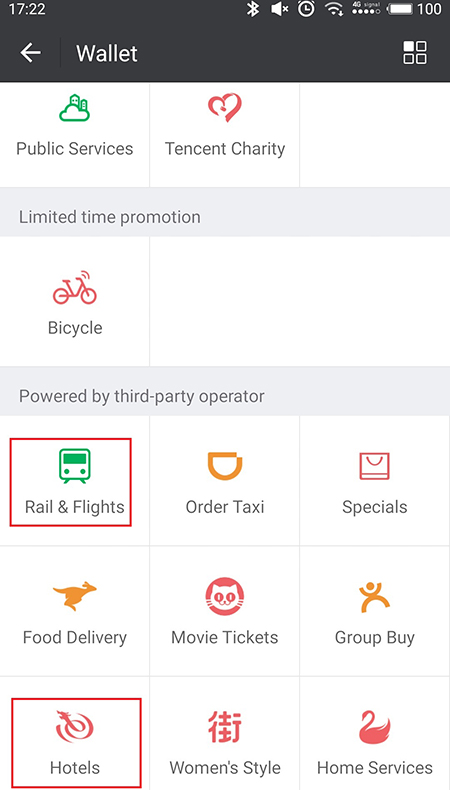 As well, Tongcheng and eLong members will have the rewards points of both programs added together, which will give them access to more benefits and products.
The upgrading is designed to better facilitate searching, booking and purchasing on WeChat by existing users and new users, said Qiang Wang, senior VP of Tongcheng Tourism. "Taking into account personal preferences, both "Rail & Flights" and "Hotels" will be kept to ensure users can instantly book transportation or accommodation."
As well, the "Search" and "Mini Programs" features on WeChat are also accessible to offer transportation and accommodation reservation options.