Villa vacation rental brand Qvilla announced on January 18 that it has completed its Pre-A round of financing and raised tens of millions of yuan from Dingjun Group and cultural tourism investor Yuhe Capital.
Following the funding round, Yuhe Capital, Dingjun Group and Qvilla will set up a RMB-50-million villa vacation investment fund for acquiring quality villa properties.
Established in Guangzhou in January 2016, Qvilla taps the demand for villa holiday experiences for groups such as families, relatives and friends, and corporate employees.
Xuri Yu, CEO of Qvilla, believes villa rental is more than accommodation. He sees the importance of authentic experiences and all-inclusive services.
"We will bundle together independent elements, such as villa accommodation, meals, attractions and entertainment activities, within five kilometers of a destination to offer themed packages for family holidays and team building."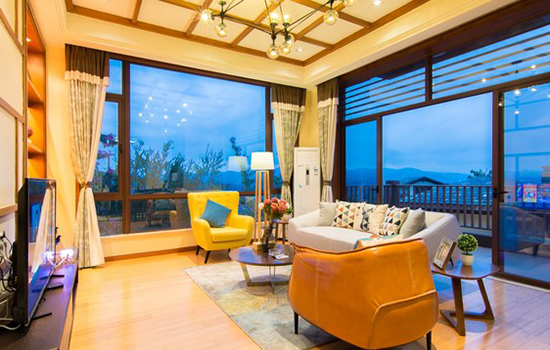 At present, the company is working on expanding its listings of accommodations in southern China. It is currently offering online over 1,000 boutique villas across Guangzhou, Shenzhen, Huizhou, Yangjiang, Jiangmen, Qingyuan, Zhuhai and Heyuan.
In 2018, Qvilla plans to build 30 stores in Guangdong province.
In terms of expanding scale, the Achilles' heel for the alternative accommodation business, Mr. Yu said: "The scale of the market is escalating exponentially, but at the same time the market is suffering from inferior customer service capabilities".
Mr Yu sees offline service operation as the priority for Qvilla, as Qvilla is positioned as a villa holiday operator rather than a platform. "We work as a service operator with our expertise on property management and customer management."