Geely-invested online ride-hailing platform Caocao Car has just announced it has raised a total of RMB 1 billion investment from international and domestic institutional investors in its A round of financing. The valuation of the company has exceeded RMB 10 billion after the capital injection.
In February 2017, Caocao Car became the first licensed online platform to provide green ride-hailing services in China. It has been operating in more than 17 cities nationwide, with over 12,000 vehicles and more than 12,000 drivers registered online.
With over 150,000 orders and more than 10 million users on a daily basis, the company is showing strong development momentum.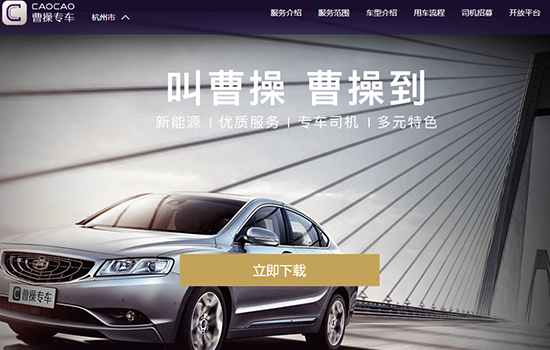 It is also planning to expand to Shenzhen, Chongqing and other cities.
At present, the platform is connected to drivers and vehicles through its APP. In 2019, a new fleet specially built for its online hailing service will be available.
In terms of AI technology, Caocao Car will work with Volvo in assisted/self-driving cars and Terrafugia in flying cars.