China launched WTA to create an international platform for tourism cooperation
On September 12, the World Tourism Alliance (WTA) initiated by China was officially established in Chengdu, the capital of southwestern China's Sichuan province. With the vision of 'Better Tourism, Better World', WTA is committed to enhancing international exchanges and cooperation in tourism for enhancing development, alleviating poverty and promoting peace. This global, comprehensive, non-government, non-profit international tourism organization and its secretariat are headquartered in Beijing. It has 89 founding members from 29 countries and regions, including China, the United States, France, Germany, Japan, Australia, Malaysia and Brazil.
Bans on South Korea-bound package tours led to chain reaction
Travel to South Korea was practically frozen after China ordered a halt on selling holiday packages to South Korea in April amid intense geopolitical tensions between the two nations. The decree caused airlines, hotels, chartered flight operators, cruises, travel agencies and start-ups to face heavy losses.
Data released by the Civil Aviation Administration of China (CAAC) show that the number of departing passengers (excluding those from Hong Kong, Macao and Taiwan) has ben growing at a slower rate, from 33.3% in 2015 to 22.7% in 2016 and only 5.3% for the first seven months in 2017. How should players in the outbound tourism sector respond?
Record growth rate of inbound travel presented new opportunities
In 2016, China received 138.4 million inbound tourists, up 3.5% year on year, and the number of overseas tourists climbed 8.3% to 28.1512 million, a record high since the 2008 financial crisis.
As more and more industry giants and start-up companies are looking for opportunities to tap into the inbound tourism market, inbound tourism will likely take off.
Chinese tourism players are accelerating global expansion pace in spite of risks and concerns
Ctrip acquired Trip.com in November to enhance local recommendations, exactly a year after its acquisition of UK-based travel search site Skyscanner in 2016. With its previous investment in India's biggest OTA MakeMyTrip in January, 2016 and North America's Chinese tour operators in October, 2016, Ctrip's pace of going global is quite phenomenal.
As a much talked-about Chinese deal maker in overseas acquisition, HNA Group has certainly stunned the world by its frequent and sizable investments in a wide range of businesses, but it is still uncertain whether it can "digest" the acquisitions in the shopping spree. The Chinese government's decisions to regulate overseas acquisitions by domestic enterprises reflects the government's concerns of related financial risks.
Priceline's strategic investment in Meituan triggered a war among Chinese OTAs
Priceline was involved in the latest USD 4 billion round of financing announced by Meituan on October 19. It could have major impact on the tourism industry and even China's OTA giant Ctrip. By establishing a travel unit, Meituan has been shifting from local lifestyle services to travel businesses with the support of Priceline. For Chinese OTAs, they should keep an eye on how Priceline maintains a balance of the various business segments that it has dipped into.
High-speed trains and flight reduction pose threats to airlines
As of September 30, China's high-speed rail has carried more than 7 billion passengers in nine years since the first high-speed rail was inaugurated in August, 2008. Passenger throughput has been growing at an average annual rate of more than 35%, according to the China Railway Corporation.
While Fuxing (meaning 'rejuvenation') – China's fastest bullet trains running the 1,318 km Beijing-Shanghai journey – is offering meal-ordering and seat-selecting services to win over passengers from carriers, CAAC is trying to improve the punctuality rate by reducing 25% of the flights at Beijing Capital Airport and Shanghai Pudong Airport during this winter-spring season.
Alibaba and Marriott unveiled joint venture to redefine OTA-hotel relationship
Alibaba Group and Marriott International announced on August 8 a joint venture to connect Marriott's global portfolio online with Alibaba's membership. This represents a new model for OTAs to work with hotel chains, and to gain more control in the tug-of-war between hotels and OTAs.
Whom to blame for bundled air tickets? Are service fees acceptable?
Complaints on the bundled air tickets of Ctrip and other OTAs that have been on and off for almost a year came to a head at the end of the National Day holiday, with the media, professionals, Internet analysts, celebrities and consumers collectively denounced the practice. To mitigate the fallout, Ctrip added a "regular booking" option to allow users quickly book tickets without unneeded services or fees.
It's worth exploring the motives and solutions behind automatically adding services and fees, other than how OTAs such as Ctrip "unbundle" the air tickets. Is it acceptable for ticketing agencies to make money by charging for unneeded service packages? Is it necessary for carriers to build a healthy distribution channel?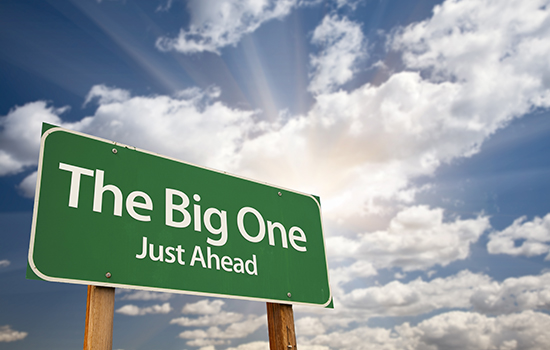 Local home-sharing space on the rise while Airbnb fails to localize
The Chinese market has demonstrated robust vitality as bed and breakfasts continue to boom globally. Tujia started to look at Japan in October and received USD 300 million funding from Ctrip to develop its online platform shortly after the delineation of its online/offline business. Xiaozhu completed USD 120 million financing, backed by Yunfeng Fund associated with Alibaba. This presents new possibilities to the domestic home-sharing sector.
On the other hand, Airbnb has unveiled its ambitious new brand Aibiying (meaning 'to welcome each other with love') to target Chinese consumers, as it plans to quadruple its China tech team to 300 next year. But unexpected personnel changes in October put it in an embarrassing situation.
WeChat builds new traffic entry through mini programs and Eco-hotel
WeChat launched its mini-program feature on January 9 and major travel companies have been scrambling to put their products on the platform. WeChat officially released the "WeChat Eco-hotel" on September 26, trying to offer intelligent and ecological solutions to the traditional hotel industry through integrating WeChat Pay, mini programs and WeChat accounts. Also in September, WeChat added a new "Search" feature to take on the search services of Baidu. What will WeChat bring to the travel industry with its huge traffic?
Qunar delisted from NASDAQ, Tongcheng cooperated with eLong, what's the end for OTAs?
Qunar announced on March 1 its exit from NASDAQ after three years of operation.
Tongcheng and eLong have entered into a new round of strategic cooperation.
The tourism industry has entered a transitioning period as Ctrip became a dominating player. Is this a window opportunity for startups? Will integration continue to be the trend of this industry?
"Integration" has become the theme of the development of China's hotel industry
Like OTAs, hotel groups have turned to extensive mergers and acquisitions to gain a stronger voice in competing with the increasingly powerful OTA giants. Jin Jiang acquired stakes in Plateno Group and Vienna Hotels, Homeinns Hotel announced its merger with BTG Hotels Group in April, and China Lodging completed its acquisition of Crystal Orange Hotel for RMB 3.65 billion in May.
Among the top 325 hotel groups in 2016 ranked by US HOTELS magazine, China's Jin Jiang (NO.5), BTG HomeInns (NO.8) and China Lodging (NO.9) were listed among the top 10, and the HNA-acquired Carlson Hotels has jumped to the 11th place, indicating that China's hotel industry is increasingly influential in the global market.
OTAs gear up offline push to compete with tour operators
Internet giants have turned to the offline market as online traffic is plateauing. OTA giants are doing the same.
Ctrip is winning a stronger foothold by investing in physical stores. As of October, the number of high-street shops owned by Ctrip, Traveling Bestone and Youcheng-Qunar has exceeded 6,000, covering more than 200 domestic cities outside Xinjiang, Tibet and the three northeast provinces of China, while the number of similar stores of Tongcheng and Tuniu is shrinking. As the tourism business has become increasingly competitive, it remains a long-term challenge for OTAs to build the right profit model and operating system for offline stores.
Tourism real estate market is changing, and tourist towns are keeping up
Investors are pumping money into China's tourism real estate: The Evergrande Group invested RMB 160 billion to build a comprehensive tourism destination Haihua Island in Hainan, Fosun splashed out billions of yuan in luxury resort Atlantis Sanya, and Anteaus Group constructed its Mangrove Tree Resort in Sanya and Qingdao. However, the profitability of tourist attractions is less than promising. Some 40% of the 18 A-share listed attractions have reported declines in net profit for the third quarter. Wanda sold 91% equity in 13 tourism projects to Sunac China for 44 billion yuan, setting off alarm bells for fanatic investors in the tourism property market.
On the other hand, driven by the investment incentives of local governments, tourist towns combining culture and tourism are sprouting, while investors seem to be overlooking business models, such as how to differentiate products, acquire customers and return a profit.
What's behind foreign hotel groups' withdrawal from China?
Major international hotel brands are bowing out certain properties–Hilton has announced its retreat Shanghai Jingan Hilton, its first property in China since 1988, Sheraton will leave Shanghai Huating Hotel, while W Hotel reported huge loss in operating Beijing Chang'an...... The exodus of international high-end hotel brands in the face of fierce competition reflects certain hotel management groups are at their wits' end in China.
International hotels groups are being squeezed as local high-end hotel brands emerge and real estate conglomerates venture into hotel management. The evolving profile of hotel consumers in China, from overseas guests forming the bulk 30 years ago to Chinese travelers constituting the majority nowadays, is also having a significant impact on China's hotel industry and hotel owners' choice of management partners.
ITB China's stunning debut connects Chinese and global tourism industry
The first ITB China event, co-hosted by ITB Berlin, the world's largest tourism exhibition, and TravelDaily on May 10, 2017, brought together about 600 travel companies, destination marketing organizations, travel agencies and travel technology service providers and nearly 10,000 visitors from 70 countries and regions. The B2B trade fair that focuses on China's outbound tourism has become a new conduit for the tourism industry of China and the world.