Mafengwo, a leading Chinese independent online travel platform, announced today that it has closed its Series D fundraising round of USD133 million. New investors in this fundraising round include General Atlantic, a leading global growth equity firm; Ocean Link, a private equity firm focused on the fast-growing travel and tourism sector in China; Temasek, an investment company headquartered in Singapore; Yuantai Investment, and Hopu. Existing investors including Capital Today, Qiming Venture Partners, and Hillhouse Capital also participated in this latest financing round.
Mafengwo plans to use the newly acquired funds to continue to expand its platform as it aims to reshape the independent travel industry in China. Along these lines, to improve the global travel experience, the company will offer Chinese travelers increased user-generated content, a deepened application of advanced analytics to improve user experience on its platform, and improved travel guides and services.
A popular travel application among Chinese millennials, Mafengwo was founded by Gang Chen and Gang Lv in 2010. Initially an online travel community, Mafengwo has grown to become an independent online travel platform that aggregates user-generated reviews of destinations, hotels, attractions, and local activities to provide trip planning advice to self-guided travelers in China. With its unique business model, focused on providing users with both content and the ability to make travel plans through its platform, Mafengwo has become a trusted resource for Chinese travelers. Thanks to its dedicated user base of millennial users, the company has doubled its growth in travel bookings for services including hotels, transportation, and local activities over the past two years.
Gang Chen, Co-Founder and CEO of Mafengwo, said, "This latest round of capital will allow Mafengwo to further invest in our travel advice, content, and our technology-enabled backend. Furthermore, we plan to upgrade the resources we offer on hotels and destination markets as we continue to leverage the advantages from our diverse community of users whose contributed content drives the success of our platform. I believe that we can lead the evolution of the Chinese online travel industry."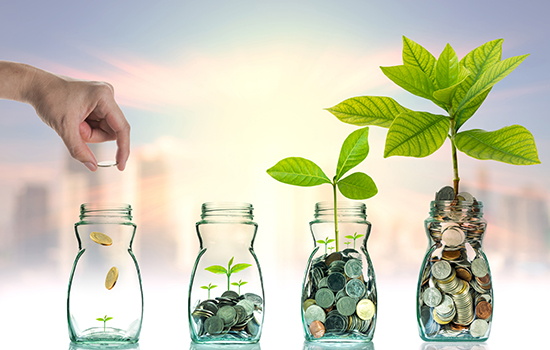 Gang Lv, Co-Founder and COO of Mafengwo, said, "Mafengwo began as one of China's largest tourism communities and has since evolved to become an independent online travel service platform that covers over 60,000 travel destinations globally and leverages advanced analytics to provide a unique user experience. Our platform continues to be differentiated due to our community of users, who generate diverse and candid feedback, recommendations, and ideas, and our AI-enabled platform, which makes it easy for our users to find the content and recommendations they need to make travel plans. At Mafengwo, we have a genuine love for travel and thank all of our users for contributing to the success of our platform."
Mr. Chen added: "It is Mafengwo's mission to help all travelers plan the travel experiences of their dreams. We believe Mafengwo can become China's largest travel services platform and the interest from leading global investors in our company underscores our success so far. As long as there are destinations for travelers to visit, there will be services for Mafengwo to provide to improve their experience."
"Chinese consumers from the younger generation have grown up in the era of mobile internet and prefer to explore the world through independent travel," said Eric Zhang, Managing Director and Head of China at General Atlantic. "With several years of experience in the online travel industry, Mafengwo is highly regarded by its users due to its high-quality user-generated content and continuous efforts to enhance its mobile product and transaction platform. We continue to see exciting innovation in mobile internet services and believe that the company is well-positioned for growth as Chinese travelers continue to raise their expectations for quality. We look forward to working closely with the Mafengwo team to continue to provide better travel services to Chinese consumers."