Qunar.com recently announced that it has appointed Ctrip's senior VP Gang Chen to be its CEO, and its former CEO to be the president.
Chen is currently senior VP of Ctrip and CEO of the ground transportation unit. Having built several businesses in the IT sector, he boasts a wealth of experience and in-depth insights in the online travel industry. He is also an expert in IT product and operation management.
For the third quarter ended September 30, Qunar had maintained strong revenue growth at above 80% from its operations in third- and fourth-tier cities, maintaining a similar growth rate as the previous two quarters. It has become the first choice of hotel bookings for the young travelers.
The vibrancy of Qunar's online platform has continued to attract young people, and gives the young generations opportunities to excel.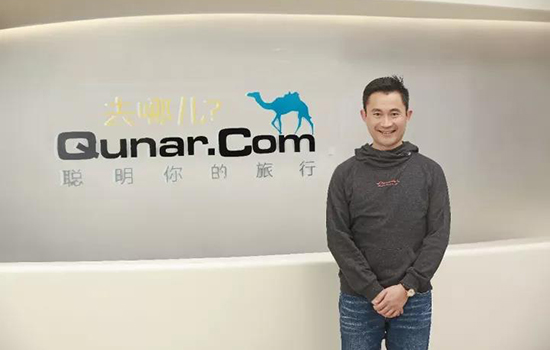 Gang Chen, CEO, Qunar.com
Chen's appointment came at a point when Ctrip is actively grooming young executives. "The decision to empower young people in the management team makes Ctrip a great environment to innovate. I hope I'll be able to make Qunar more youthful," said Chen.
Chen attaches great importance to innovation, and has built an innovative organizational system branded "OK system", which has helped to achieve rapid development in the train ticket business of SBU (Small Business Unit) in just four years.
With Qunar's increasingly solid foundation, the new CEO is confident about its future. "Qunar will lead the industry evolve through technology, and offer the most cost-effective travel products to Chinese travelers. By improving service quality and expanding product coverage, we aim to become a trusted brand that caters to the needs of young consumers."