ChinaTravelNews, Joseph Wang - China Travel News has recently had an exclusive interview with Pepijn Rijvers, CMO of Booking.com, to discuss its development strategy in China.
At the TravelDaily Conference held in September, Priceline CEO Glenn Fogel mentioned that "If you want to be successful in China, you absolutely have to be localized".
On the subject of localization, Rijvers believes otherwise. "I think it's maybe even not about localization. It's more about re-invention. Localization almost feels like you take something which is already good, but you need to adapt it to a different realm, and I actually don't know if that's true. There are so many things which are very interestingly either better or different in China compared to the rest of the world. I think Chinese consumers are very critical. Chinese consumers have very high standards when it comes to service expectations – the execution speed expectation, and the price expectation."
Rijvers told China Travel News that he also thinks that the environment in China puts a lot of pressure on Booking.com's business model. "We grew our business through performance marketing, search engine and partnerships."
"Partnership works well in China, we do a lot of that. And at the same time, search engine marketing in China doesn't really exist. It's there, but it's not that relevant for the customer to discover the journey, and as a result, the competitive model is different, the competitive model in China typically and also a little bit metaphorically is 'winner takes all', so you compete, and you either win or die. There's one or two and there's nothing in-between."
Priceline has recently planned to shift part of the spending in performance marketing to brand marketing on TV in 30 countries.
"We're a little bit beyond testing. I think we're further ahead into the journey," he said, adding that the company has invested well over USD 3 billion into performance marketing in the past 12 months, and USD 250 million in brand marketing, while search engine advertising will still be the bulk of its marketing spend, at USD 400 million to USD 500 million for the coming year, still relatively small in the the whole marketing spend but a significant increase from the previous 12 months.
A long way ahead for alternative accommodation
In marketing, Booking.com always tries to find attractive ways to acquire customers at an affordable return on investment. Globally, Airbnb usage is slowing down, so how will Booking.com seize the opportunity? What's the specific strategy for marketing in China?
"Five or six years ago when I was running supply at Booking.com, we've already started to invest heavily in acquiring more properties. The majority of the new properties we brought on board were not hotels but something else, which you could categorize as the same category of Airbnb supplies. So Booking.com has already been market-leading globally in B&B, in guest houses, even also in city apartments and house-style properties," Rijvers said.
"In China, what's different domestically is that there's still oversupply on the hotel side, and as a result, the really high-quality boutique hotels, five-star hotels and four-star hotels are still quite affordable. For families, for instance, there can definitely be more space for the kids, and a kitchen so that you can cook your own food. Those things I think are very attractive to today's travelers." Pepijn said that Booking.com has talked to other travel partners in China. "It's a growing category, but it's still relatively small compared to the hotel category."
Rijvers revealed that Booking.com sells 1.5 million room nights per day on average, and alternative accommodation is just a very small part of what they sell, because the to-let room supply is still relatively small."Even if all our properties would sell out in the apartment category every day, it would still be less than the hotel category because of the inventory. So we need to get to millions of listings. I think we'll get there."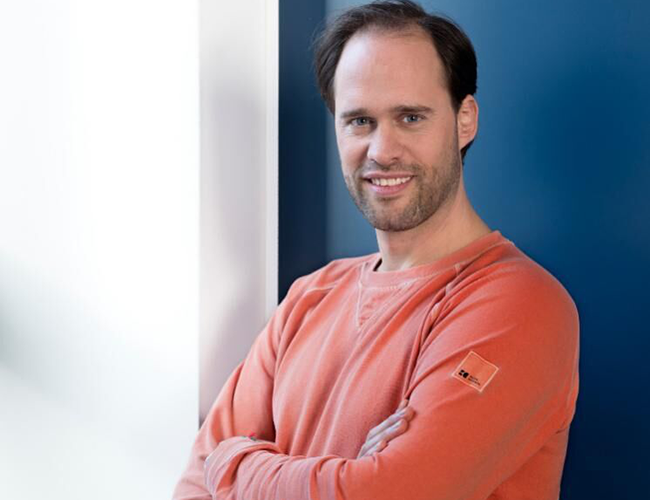 Pepijn Rijvers, CMO, Booking.com
Relationship with Ctrip
In October, The Priceline Group became a new strategic investor in Meituan's USD 4 billion funding round backed by Tencent. Prior to that, Priceline has been the third largest shareholder of Ctrip, holding up to 9% stake.
When asked about Booking.com's relationship with Meituan and Ctrip, Pepijn said: "Booking.com has had a really solid partnership with Ctrip for a long time, and we continue to really need that relationship. As an example, we're looking at ways how we can do more joint marketing activities and so on. So the group has invested a really small amount of money in Meituan. We feel that this is not at all a strategy that Booking.com is executing but more an investment made by the group. From Booking.com's perspective, we don't think anything has changed with regard to our relationship with Ctrip."
Booking.com's understanding of China
In China's mobile economy, people naturally hope they can have access to all services in one App. That's the big difference between Ctrip and other OTAs, so is it possible for Booking.com to build all services into one App, especially for China?
"A great question! This is why China is so interesting. The answer is 'yes'. We're building the products and services, the new verticals. We have attractions which are distinctively new in the city. It can be museums, tours, or going to some kind of local activity like tasting beer in Amsterdam or those things. And we have that live now in 15 cities across Europe, one of them is Amsterdam," Rijvers said.
"When this comes to China, that is the minute we have relevant cities opened for Chinese demand, because when Chinese people travel, they go overseas, like Thailand, Malaysia, Australia, Japan, like those destinations. So we need to have good coverage, and then we can open it up, that's one. And the other one, which is quite far, is ground transport, ground transport is probably one of the first things that we want to make available to Chinese people. In 2018 this could come to Asia and China specifically. But at the same time, I'd also argue that when looking at companies like Ctrip, they already have these services, so we can't just do a 'me too' kind of thing, we need to make it better."
To avoid creating customer service issues as the group introduces new services, he said "for all our new products that we're building, we make sure that the experience is so good that they don't crave more customer service context".