Home
>
>
Children outdoor activities company BBZTX closes ¥20 million B round financing
Children outdoor activities company BBZTX closes ¥20 million B round financing
Children outdoor activities company BBZTX has received more than ¥20 million in its B round financing. The company presently maintains a presence in 20 cities with annual revenues of nearly ¥40 million.
36Kr reported that BBZTX (Babies Going Global), a company offering children's outdoor activities, closed it B-round financing and raised RMB 20 million from HG Capital and Fenghou Capital in October. The company's business is currently covering 20 cities and has generated annual revenues of about RMB 40 million. The current round of financing will be used to extend its reach to more than 30 cities within next year and to build more than 20 bases overseas.
Founded in June 2014, BBZTX has secured RMB 5 million from individual angel investors and Tunlan Investment, and has raised RMB 12 million in its A round from Huang Shi Group in June 2015.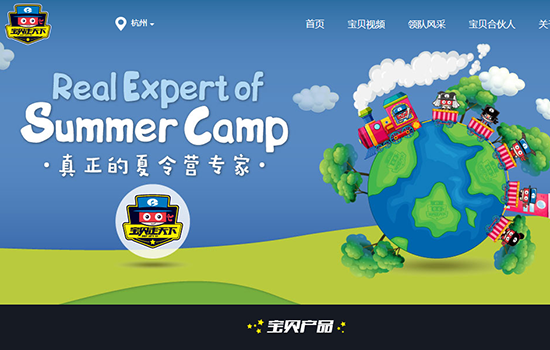 BBZTX is said to have won the funding due to the scalability of its business. Compared to similar companies specializing in children outdoor camp education, BBZTX's offline focus across a number of cities is hard to replicate by its peers.
Founded by a former employee of Alibaba who used to be in charge of data operation and building an intelligent recommendation system, BBZTX has built a robust system to manage the data of system design, material and children. The back-end system provides supply chain and content support to enable frontline staff to conduct basic operations and management.
At present, all the customers of BBZTX are individual users, and they're attracted, without any promotion activities, by word of mouth. Parents book classes through the app, and they can track children's participation and view coaches' feedback. It has achieved a repeat business rate of 60%.