36Kr reported that the Beijing-based service robot startup Yunji Technology has raised tens of millions of dollars from Tencent Investment, HNA Tourism Ventures, iFLY TEK and LanTing Capital in the A round of funding. Yunji had received angel investment from iFLY TEK in August 2014.
Yunji Technology, established in 2014, specializes in robot mobile technology and product development. So far, it has developed an intelligent commercial service robot named "Run", a general intelligent mobile robot platform called "Water", a large-screen interaction robot called "Yunfan" and a community logistics transport robot called "ZhuiFeng". It has also worked out the robot service solution "Aladdin System", which has been widely used in accommodation, logistics and transport, administrative services, Internet, robotics research, community services and other settings.
Yunji told 36Kr that their robots –indoor service robots, interactive robots and mobile robot platforms – have provided services to 160,000 users from hundreds of institutions in 55 cities across 25 provinces, accumulating an operating distance of 28,000 kilometers by October 2017.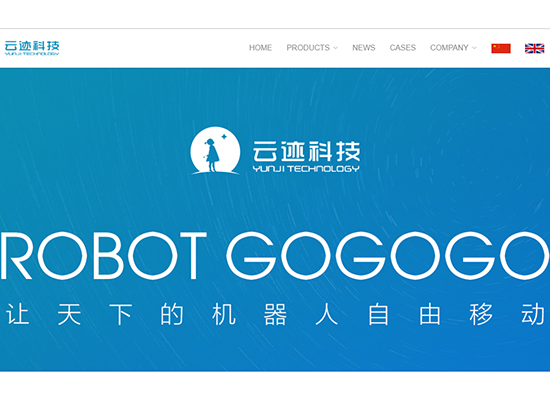 "Run" is capable of delivering goods to a room, acting as a guide and providing promotional information. "Run" has been adopted by four international hotel management groups – Marriott, InterContinental, Starwood and Hilton – and five major domestic hotel management groups – HNA Hospitality Group, Shenzhen Air Hotel, ANTAEUS Hotels, HK CTS Hotels and BTG HomeInns Hotels.
"YunFan" is developed for application in venues such as government office lobbies, service halls, 4S stores and luxury stores. It is equipped with well-developed chassis middleware, speech interaction module, large-screen display module and visual recognition module.
"Water" is a robot chassis complete with mature perception, cognition, positioning and navigation capabilities to offer a one-stop mobile robotics solution for companies in different sectors that provide commercial wheeled service robots.

Yunji Technology will soon release a new robot product in conjunction with its partners, hoping to provide services in smart retail and other applications in order to enhance the efficiency of various industries.