ChinaTravelNews, Ritesh Gupta - Travellers, just like consumers in any e-commerce category, have distinct ways of shopping.
So come to think of it – can two families travelling to a same destination end up liking exactly the same hotel, same tours, same food, same event?Not really.
A layer of intelligence that can ascertain an individual or a family's way of travelling or intent is key to monetising the traffic. This is a key reason why Ctrip has chosen to acquire the US-based Trip.com, a company that specialises in algorithms-driven curation of travel recommendations.

The battle for understanding the intent via keywords isn't new. In fact, even if the intent is clear then also unearthing what a traveller's trip is all about is missing. Travel shopping remains fragmented, gets completed over multiple sessions, featuring multiple e-commerce sites.
In fact, airlines, hotels, OTAs etc. might not even feature in some of the transactions. For instance, in my recent trip, I booked for New Delhi- Shanghai via Ctrip, I searched for "ATP Tennis Master 1000" tournament and "Shanghai Disneyland" on Google. I, along with my family, bought tickets for both. And it wasn't via the OTA or the airline. Also, it wasn't the first time I searched for tennis news, events, tickets, and an amusement park like Disney, Universal etc. to give enough indications about my style of travel.
As for new developments, a human-like automated interaction via your preferred interface (say Facebook Messenger or WeChat) might offer those 6-7 trip components that you are looking in a trip, but chances are you might run out of patience at least as of today. And patience can be defined losing focus in less than half a minute.
Of course, for those several components of a trip, a traveller would need to share those preferences. But if an e-commerce player continues to push a user to ascertain what they have to search for then they would lose the traffic.
Simplifying search via curation of recommendations
The team at Trip.com, the Palo Alto, California-based company acquired by Ctrip this month, is counting on their predictive artificial intelligence (AI) to understand various traits of a traveller - personality, interests, style and budget.
So what attracted Ctrip in Trip.com? Travis Katz, co-founder and CEO at Trip.com pointed out 3 factors –
* Predictive AI technology behind recommendations for travel, based around a bunch of contextual signals.
* An engaged community, which has contributed content that complements the core technology.
* The team with expertise in product development, technology, design etc.
All of these elements were seen as highly complementary to Ctrip's leading brand outside of China, Skyscanner.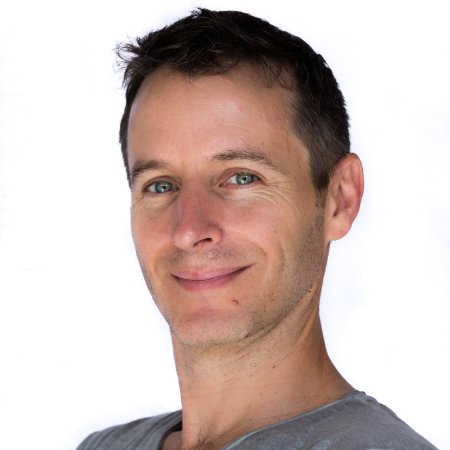 Travis Katz, Trip.com CEO and Co-founder
Katz spoke in detail about where Trip.com can fit in and lend a new dimension to Skyscanner's offering:
Time for smarter recommendations, not generic ones
Reflecting upon the journey of 7 years, Katz said, "We started with a concept called "Tribes" (20 unique travel styles). A user can multi-select from these."
So a family traveller who is a foodie and likes being outdoors can be provided with recommendations accordingly.
"Unlike traditional travel sites or apps, which offer the same top 10 search results, whether you are a budget traveller, a nightlife lover, or travelling with children, Trip.com uses tribes to offer each traveller results that suit their travel style."
So with the Tribes feature, the company initiated a basic level of personalisation.
"From there we started to build a lot more intelligence into the product. The mobile phone is a highly personal device, and offers an opportunity to capitalise on certain innate features, such as location. So we progressed further and worked on contextual recommendations. So when a user opens the Trip.com app on mobile, there is information about who the user is, their tribe, their location (native place or travelling), time of the day, and weather.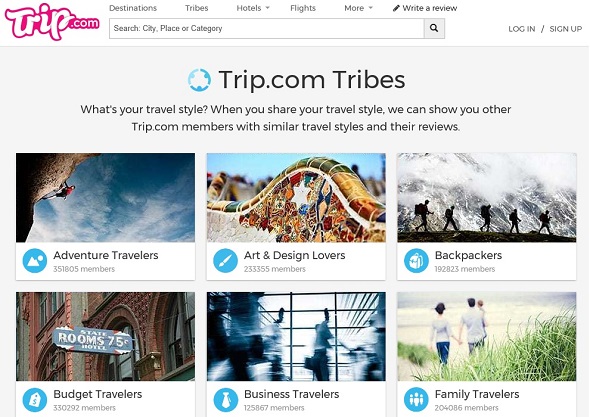 So for example, at 8AM the app knows you are most likely looking for breakfast or coffee, and can show you things nearby versus 9PM where it understands you are either looking to go out or plan your next adventure, and adapts the content accordingly. Similarly, if it's raining where you are, the app understands this, and recommends things to do indoors. These are all signals that are taken into the account. And the ideas are offered in real-time," shared Katz, who asserted that Trip.com was early proponents of the same and the company also filed patents for such concepts. "So as we become part of the Skyscanner team, we only hope our algorithms would become even smarter."
Making a strong impact via contextualisation
Established travel ecosystems are getting bigger by the day. But the race to own the customer as early as possible in booking funnel is one area where there is an intense battle going on. So, yes, big travel groups are attempting to forge a single view of the customer, but it can take time. But with contextualisation, for instance, one can target anonymous visitors with inspirational in-trip content or recommendations. If any of this strikes a chord with a visitor, then it can result in a favourable call to action (downloading of an app, sharing of email, setting up of an account etc.) or even in conversion.
"Yes, contextual recommendations can help in targeting travellers who are anonymous, not necessarily logged in (known via a deterministic method). So once a recommendation clicks with a user, then the chances of knowing a traveller improves. As travellers stay for a longer duration or revisit, one ends up learning more about them. And then the seeds of personalisation - behavioural profiling, demographics and personal data, as well as historical and preference data – start reaping rewards. For a site like Skyscanner, which has over 65 million monthly active users, the potential upside is dramatic, mentioned Katz.
Essence of mobile is mobility
As Skyscanner recently pointed out, the essence of mobile is "mobility—being free to get things done beyond the desk". And going forward users will shift from the click-type-tap activity to a more conversational format.
"Mobile is a magical device. It not only has massive computational power, but also has camera, location-specific features…and Trip.com has been deeply focused on this space for years. We built our product from scratch around the mobile consumer – asking what can you do on a mobile device that can't be done on a desktop? For example, we learned from our user-testing initiatives that users don't like to search on mobile. It is easy to mistype, to make mistakes. So we focused on how to predict what they were likely looking for, based on their context, and bring them relevant content from the moment they opened an app," explained Katz.
So based on the intelligence garnered from the device, plus a host of other signals, one can expect a suggestion for a dinner (say the app is opened at 7pm, so the first recommendation is triggered according to the context), then another one for a dessert and at an opportune time for the rest of the trip.
As to why start-ups specialising in in-destination content, tours/ activities are attracting investors at this juncture, Katz said, "It is all about mobile. Unlike flights or hotels, most of the in-destination content and related transactions aren't done in advance. And this really didn't complement working out a model for in-destination or experiences in the desktop-centric world. But now with mobile becoming an indispensable tool when one looks for a tour or restaurant (simply by even connecting to a free Wi-Fi), it has opened doors for companies like Trip.com. "In the initial stages, Trip.com will work closely with Skyscanner. We do have a version in Chinese of our Trip.com offering. So, yes, we would be looking into association with Ctrip, to serve Chinese outbound travellers, in the future. But for the time being, we look forward to working with and learning from Skyscanner, as they have amazing experience going deep in a broad variety of markets around the world."
Continuous refining of algorithms, sharpening of functionalities
The new deal also means that Trip.com's expertise would reach out beyond the U. S. and Western Europe at a global level via Skyscanner. "We would also be in a position to refine our algorithms as people in China travel differently from their counterparts in India. Each market has a peculiar style, so we can gear up for personalisation on market by market basis. We would also capitalise on data that Skyscanner has about their users, so it could be a frequent traveller or a budget traveller. As we go deeper, it would be about strengthening the association across the booking funnel."
For their part, start-ups can also contribute in product development. For example, when Skyscanner acquired Chinese meta-search site, Youbibi, in 2014, they chose to operate a unified mobile app for flights, hotels etc. rather than standalone ones. Youbibi was instrumental in Skyscanner's shift in mobile strategy. "The bigger vision is to serve the traveller during the entire trip lifecycle. So where Trip.com's data, tools, content…can contribute, it would enrich the Skyscanner platform that is already strong on several fronts as far as searching for flights, hotels etc. is concerned.
Trip.com will continue to operate their B2C platform, it has over 1.5 million monthly unique engagements on its website and mobile app. They will also continue to offer their APIs – maps, reviews, recommendations to existing partners.
Katz says the search and discovery process shouldn't be a painful one. But coming back to the painpoint where one needs to shop several times for essentials of a trip, it seems there is still a long way to go. Even when you give a strong signal about your intent. Whether you search "ATP World Tour Finals 2017 London", scheduled to take place this month, on Google or Trip.com, the fragmented experience continues. It is worth watching how travel technology specialists crack this conundrum.