China has seen strong capacity growth on domestic and international air services over the past 10 years. OAG schedules data show that the number of two-way seats available increased by 151% from 2007 to 2017. This included a 160% increase in domestic seats and a 122% rise in international capacity. In 2017, domestic seats account for 78% of all capacity in the Chinese market, up from 76% in 2008.
The major Chinese airlines have ridden the growth wave in their home country. In 2017, Hainan Airlines ranks as the fourth largest carrier in the Chinese market based on published two-way capacity. Only China Southern Airlines, China Eastern Airlines and Air China offer more combined seats. Hainan Airlines is the fourth largest provider of domestic capacity and the ninth largest international operator in China.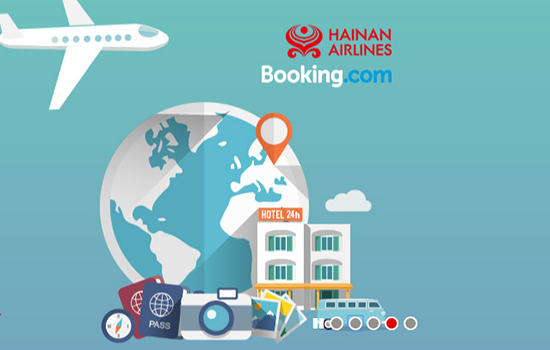 The total number of seats flown by Hainan Airlines increased by 151% from 2008 to 2017, matching the overall growth rate for the Chinese market. In 2017 the airline is providing around 46.5 million seats across its domestic and international network. The capacity increase over the past two years alone has been significant. From 2015 to 2017 Hainan Airlines has increased total capacity by just under one-third.
Domestic capacity dominates the Hainan Airlines network. In 2017 about 42.5 million seats are available on domestic sectors, accounting for 91% of the carrier's total capacity. International flying is, however, on the increase. The proportion of total capacity operating on international routes has increased from 3.0% to 8.8% from 2008 to 2017. Domestic capacity increased by 136% during this period, while the number of seats available on international routes grew from around 0.6 to 4.1 million. This represents a growth rate of 629%.
Hainan Airlines' 41 largest airport operations by departing capacity in 2017 are all in China, reinforcing the carrier's focus on domestic links. Beijing is by far the largest origin airport for Hainan Airlines' international services. The international airport with the most Hainan Airlines capacity is Taipei Taoyuan. The next largest are Seattle-Tacoma and Boston in the US.
Read Original Article