ChinaTravelNews, Ritesh Gupta - Today every click, every piece of data counts.

It is an opportunity being offered by travellers, and airlines need to make the most of their own touchpoints, at least to begin with.

Gone are the days when "deterministic" methods of identifying a passenger was enough. For instance, identifying travellers who log on airline.com or a loyalty program. Consider a couple of examples that only certain savvy travel e-commerce companies seem to be targeting:
* A passenger uses the airline mobile app regularly. The decision making at times is not complete without accessing the website of the same airline since the visuals on the PC are bigger. Is this activity being recognized and co-related? Yes, the world isn't white and black, but a lot is being done in the ad tech space to make progress in an interconnected web of consumers, devices, cookies, IDs, locations and websites.
* A passenger travels with an airline, complains about a certain incident at the airport on Twitter or a social media platform in China. This passenger is issued a voucher worth USD 150, but when travels again with the same airline within a month, there is no move from the airline to identify the same traveller.

As of today, most of the airlines seem to be struggling with identifying infrequent or anonymous travellers.

Answer to Fourth Industrial Revolution - digital transformation

As an established B2B conglomerate in the travel industry, Amadeus is focused on helping its customers spot real-time influences, say device being used, weather etc. at the time of interaction, aggregating the data, and then acting on it for a positive outcome. Personalization isn't just about serving a frequent flyer with a relevant deal, but say, coming up with an attractive deal after 5th click of airline.com from an anonymous traveller.

"The data is here, and so is the technology – both are ready to be harnessed," says Jonathan Tong, Head, Airline IT Solutions, Asia Pacific, Russia, Turkey and CIS region, Amadeus IT Group. Amadeus is focused on enabling personalization across customer interactions, and leveraging the latest technologies such as machine learning to do this.

Tong, who is scheduled to speak at the China Airline Distribution Conference ( held in Shanghai, 18-19 October) asserts that digital transformation isn't a trend, rather it is "a journey, and airlines' answer to the Fourth Industrial Revolution (FIR), an era of datafication, constant connectivity and digital workforces."

The travel industry is starting to count on computing power, data storage, and open-source frameworks. This means interactions between computers and human is improving, and patterns in data can be identified. This can then be operationalised, be it for customer service or even predicting what a traveller is likely to buy. Amadeus underlines that the industry is moving towards: fully interconnected systems – both customer-facing and back-end – that enable 'feedback loops' between brands and consumers. "One example would be how farming and agriculture – a largely traditional (in its way of operating), labour-intensive industry – has evolved considerably via connected systems. The airlines, too, need to make the most of technology trends pertaining to connectivity, mobility, APIs, artificial intelligence, machine learning etc. and especially when their customers themselves are entrenched in such environment (and they expect a lot from their shopping and flying experience). Digital transformation is an airline's answer to all these trends and drivers put together, so airlines can reinvent themselves, connect their systems and engage the passenger in a way they have never done before."

Preparing for digital transformation

Before looking at IT architecture, airline-specific IT systems and machine learning, Tong makes it clear that airlines need to be aware of their objectives from digital transformation.

"Before contemplating what systems to buy as part of the digital transformation, airlines need to evaluate what are they trying to achieve. What's their goal? Is it about offering personalised services, offering ancillaries that are relevant, contextual etc.? Accordingly, an internal assessment of what capabilities are required would then follow – and airlines may choose to do a technology audit or review about what's already in place in-house," said Tong.

Some of the considerations that would pave way for customer-centricity:

1.Consider the value being offered by the backbone IT system - PSS. It has a vital role to play, be it for inventory, running check-ins, managing customer services/ touchpoints such as check-in etc. So it has to be ensured that such core capabilities remain solid, robust to support plans for the future.

2.Second, combat organisation silos and enable different airline functions to come together and be able to share and act on data in real time. "So, if the goal is to focus on personalisation, then go after the technology that can facilitate that. It would be important to know where data about customers is being garnered (CRM, loyalty, PSS etc.), bringing it all together to build a single view of the traveller and then translating that into actionable information. PSS does feature lot of rich data about customers, and there is no restriction to extracting data from it," shared Tong. This data is then transferred into a customer experience management (CEM) platform, which offers advanced personalisation logic for all business operations. Post extraction of data, focus on actionable info and insight (including past travel behaviour, inferred preferences etc.) about customers, and ensure that this can be operationalised across all the touchpoints. Tong shared, "We are already working on aggregating, computing and dispersing data-driven insights to mission-critical applications in real-time. This includes purchase, service and disruption management."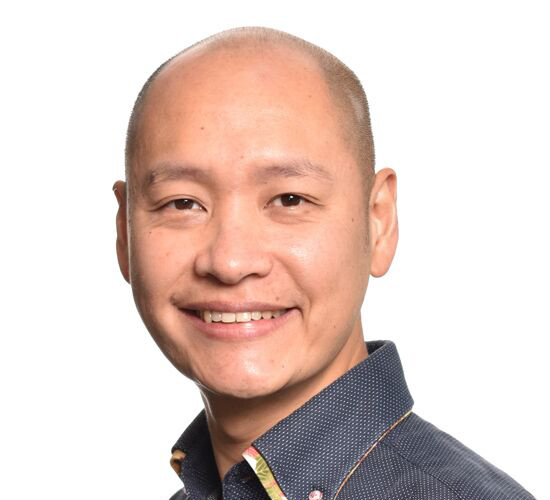 Jonathan Tong, Head, Airline IT Solutions, Asia Pacific, Russia, Turkey and CIS region, Amadeus IT Group
3.Third, consider what technology is required to enable this. For example, if the plan is to focus on merchandising and target a bigger share of the consumer's wallet, then gear up for tools and systems that help in sending offers/ ancillaries in a targeted manner. This targeting needs to be contextualised or even personalised based on what we know about the customer, rather than pushing all products to all customers. All of this driven by the customer experience management tool or platform, which can help the airline understand what a customer intends to buy or would be willing to buy. Plus, airlines may implement new touchpoints like chatbots, but then it needs to be assessed how it links back to data-centric capabilities that have been worked out (to ensure the profiling of customer based on the data that is being constantly collected isn't broken with the addition of a new interface/ touchpoint).
4.Fourth, ensure the platform is compatible to connect with any data source or 3rd party. So this is where the efficacy of the CEM platform comes in – it should allow connection to any 3rd party system or a data source. "Our platform is system-agnostic, so it could be a loyalty system from Amadeus or any other 3rd party," shared Tong.
Leveraging data and algorithms

Tong added that machine learning algorithms are coming into play in order to identify travellers within data sources, and helping in customer profiling in a robust way. For instance, machine learning is being counted for a scenario where a member from one airline's FFP decides to search via a meta-search engine, is driven to the airline site and books a ticket. In this case, the visitor isn't really "anonymous" and has had an association with the airline. So this is where the apt blend of data and technology comes in – the matching of one profile that is already with the airline with the indications (name, search pattern etc.) that are being provided by the search request from the meta-search engine.

"There is an opportunity to create profiles of non-frequent flyers as well," said Tong. He acknowledged there could be high-yield passengers, who wouldn't be a part of a frequent flyer program. The process of serving anonymous passengers starts with some level of contextualisation – once a prospective traveller accesses a website or a mobile app, enters city-pair, dates, type of travel (family, with kids etc.), then algorithms can match them against pre-set customer segments and serve offers accordingly. Also, in case of a mobile app user, users can be identified to have been in an airline environment before. Further, at some point of a travel history of this traveller is spotted, say, an aggrieved traveller who had to suffer a delay, the same passenger could be offered a coupon or personalised greeting on the day of travel at the check-in counter. "Of course, the goal of any airline remains to enroll customers in their respective FFPs but there is a process that can lead more anonymous, infrequent/ non-FFP passengers to convert (faster)," he said.

Tong also recommended in a mobile-centric market like China, mobile plays a central in customer engagement. Digital Transformation is about leveraging connections and enabling interactions and mobile is a critical element at the heart of it. "So Chinese carriers must evaluate the information that is coming through the mobile touchpoint, analysing it to personalise and tailor their offers and services, and assessing how best to deliver those offers. Mobile is a core piece of this (digital) transformation, and considering the state of mobile commerce and penetration in China, airlines need to focus on this aspect, and incorporate areas like personalisation and merchandising."
Jonathan Tong is scheduled to deliver a speech on "Embracing Airline Digital Transformation-A Spotlight on What Travelers Value" at the ongoing 2017 China Airline Distribution Conference, which takes place on October 18-19 in Shanghai.​