A report released by the China Tourism Academy indicates that visitor arrivals and tourism consumption in China in 2016 continued to grow, especially from overseas tourist source markets. The China Inbound Tourism Development Annual Report 2017 released by the Academy on September 28 indicates that China received 138.4438 million inbound tourists in 2016, an increase of 3.5%, and the number of foreign tourists grew 8.3% to 28.1512 million, a record high since the financial crisis in 2008.
Stimulated by the departure tax rebate policy, inbound tourism consumption increased visibly in 2016, boosting tourism receipt by 5.6% to USD 120 billion, contributing to a tourism trade surplus of USD 10.2 billion. Foreign tourists' spending surged 10.3% to USD 66.8 billion. The number of overnight inbound visitors increased by 4.2% year on year to 59.27 million, making China the fourth largest inbound destination in the world after France, Spain and the United States.
The report places inbound tourism as a key indicator of a country's tourism strengths and its international competitiveness. Driven by the overall growth in tourism, visa convenience, regular international flights, tax rebate policies implementation and the Year of Tourism activities, China's inbound tourism market had achieved sustained and stable growth in 2016. At the same time, the structure of inbound tourism market had started to show improvements, the international tourism trade surplus had further expanded, and the destinations along the "Belt and Road" were increasingly active, the report points out.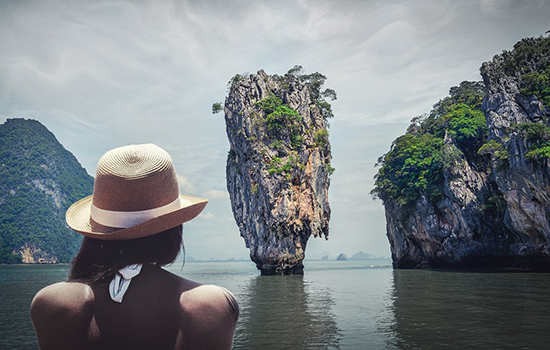 Hong Kong, Macao, and Taiwan remained the dominant source markets, contributing 79.67% to China's inbound tourism arrivals in 2016, while the number of tourists from the "Belt and Road" countries and regions also increased.
The ranks of inbound foreign tourist markets reshuffled slightly, with the top ten source markets being Korea, Vietnam, Japan, Myanmar, the USA, Russia, Mongolia, Malaysia, the Philippines, and Singapore, indicating the structure of the source markets was maturing.
The spending power of inbound tourists was deemed relatively low, however, as more than 60% of inbound tourists spent within USD 1,001 - 5,000. Visitors generally had a good impression of consumption experiences but the service of certain areas still had room for improvement.
Through surveys of inbound tourism in 10 typical destination cities in China, the report finds that sightseeing and holiday-making were still the key travel purposes, and online forums and word of mouth were key influence factors, while transportation, weather and other lifestyle information, travel products, and service descriptions were key factors in decision-making. Scenic beauty, heritage, and food were identified as preferred activities.