SkySea Cruise Line, a joint venture by Royal Caribbean Cruises and Ctrip, announced earlier its full 2018 deployment, highlighted by new homeports, including a one-month stint for the New Golden Era sailing out of Taiwan.
"We want to be a smart, contemporary brand with a key focus on food, service, theme cruises and also being the MICE leader," said SkySea's CEO Ken Muskat.
Joining Shanghai and Xiamen are Taiwan (Keelung), Qingdao and Shenzhen. The smaller homeports will allow the one-ship brand to be competitive in a less crowded sourcing landscape.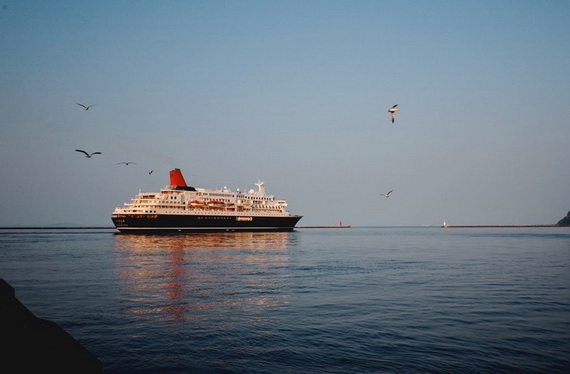 "There are advancements now in the second- and third-tier cities. It's a big opportunity because there is a lot less competition there. The travel agent community is focused on the newest and biggest, which does very well for some of our competitors," explained Muskat.
"The whole market has evolved a great deal," he explained. "We've moved away from charterers controlling the entire inventory."
SkySea is not only taking direct bookings, but working with smaller agents to sell small or large group lots. Also new is a revamped website as the Shanghai-based cruise line is now taking direct bookings on all departures as more guests turn into repeaters.
With a month-long deployment in Taiwan next October, the plan is to source Taiwanese passengers.
The August 8 deployment announcement, the earliest the company has ever rolled out itineraries, plays into a maturing market and allows SkySea to educate the consumer and agent partners on the benefits of booking early.
"Brand awareness is the key to future growth; the last two years were spent establishing the brand," Muskat continued. "Now it's focusing on growth, being successful, and we would like to add more capacity in the future."
Read original article