Shiji (Hong Kong), a fully owned subsidiary of Shiji, signed a Share Issue Agreement with the founding stockholder of Galasys PLC, purchasing 34,626,973 stock equity with GBP 10,907,496 (around RMB 94.1 million taking reference of the recent exchange rate), which gains 45.23% of the total stock of 76,556,693.
After completing the investment and shareholder change of the aforementioned public shares along with those held by WGLS, Shiji (Hong Kong) will hold 84.83% of Galasys stock equity, representing 64,943,311 of the total 76,556,693 stocks.
Tourism development is experiencing a golden time with the background of the new normal of China's economy. Holistic tourism destination stimulates both ends of production and consumption, creating a new engine for China's tourism growth.
With the guidance of the Travel Plus concept, different new development modes come out and holistic tourism destinations keep innovating and self-escalating. China's tourism market is entitled with new potential with the upsurge of theme park construction and explosive growth of entertainment and leisure consumption. Comprehensive resort destination will be the new trend and professional operators will play a great role in this process.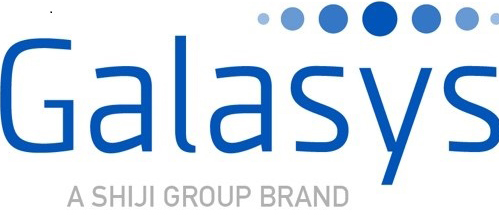 Galasys provides professional solutions of smart travel and information management systems, comprehensive and multi business theme park attractions to help with mode transformation and efficient operation. The total solution contains regional distribution systems and customer oriented integrated marketing services.
The holding increase of Galasys presented Shiji with great confidence in tourism destination industry. "With our current hotel, F&B and retail platforms, Galasys will complement Shiji's cross industry solutions, providing highly efficient system support and service for tourism destinations", says Shiji's COO Kevin King.
According to Michael Yin, the newly appointed Board President of Galasys, "the holding increase by Shiji is a milestone in the 20 year history of Galasys. As leading destination management solution provider, Galasys will further expand marketing share and revenue by consolidating the business foundation and R&D capacity taking strength from being part of Shiji. Galasys is also going to play a great part in Shiji's platform strategy.
This holding is another important move for the platform strategy of Shiji which will accelerate the construction of data driven consumption platform and help Shiji to complete its transformation from a software service provider to a platform operator.