Home
>
>
Airbnb pushes forward localization in China with a Chinese team
Airbnb pushes forward localization in China with a Chinese team
Airbnb in China has made its domestic business as important as its outbound business, and it has amassed 120,000 active property listings and drawn up to 2.5 million guests to those properties so far.
In June, Airbnb appointed Hong Ge to run China operations as vice president. He was the former director of the company's product and technology team in China.
After three months in the current role, Mr. Ge revealed Airbnb's strategy and operation in China in an interview with Sina Technology, that Airbnb has moved beyond just aiming for outbound travel to putting equal emphasis on developing domestic accommodation sharing, too. Airbnb has built a portfolio of 120,000 active property listings and generated some 2.5 million guests for those properties in China.
Airbnb China should be run by Chinese, not Americans
Mr. Ge told Sina that China is not only an important market for Airbnb, but also an integral part of Airbnb's mission.
He observed that many non-Chinese companies were not successful in China as they neglected the peculiarities of the Chinese market.
"You can think of Airbnb China as a Chinese startup invested by Airbnb. Its difference from other startups is that Airbnb China gets brand visibility and global network from the parent company as well." He said that Airbnb China has more than 100 employees currently, and all the product managers are local recruits. The company aims to finish building a team of 100 engineers by the end of next year.
He also mentioned that the China team came up with the new "story" feature released in May. "This exemplifies Airbnb's idea of putting the local team in charge of customizing products for its local users."
From outbound sector to going local
Airbnb chose to target outbound travel in its initial operation in China due to limited understanding of the Chinese market. "At that time, Airbnb had more than 3 million listings. The global network helped Airbnb tap into the Chinese market, and it was conducive to cultivating brand awareness among Chinese users." Mr. Ge said.
Since then, Airbnb has made significant inroads in the domestic sector in the past year, and the number of room nights booked for domestic listings is almost matching that of the outbound segment, Mr. Ge told Sina.
"After entering China, Airbnb has extended beyond the outbound sector and made the China domestic sector equally important. This is the only way to better serve Chinese users, whether they are traveling in China or around the world." Mr. Ge said.
However, with keen local rivals like C2C-oriented Xiaozhu and Mayi and B2C-oriented Tujia in the domestic shared accommodation space, Airbnb is significantly lagging behind in terms of domestic listings.
Mr. Ge believes that Airbnb will prevail in China with its unique advantages in brand recognition and global network. Airbnb maintains relatively high brand awareness and is perceived to have high-quality hosts and guests. "We do not believe that loyal users and reliable listings can be obtained just through on-ground promotion, sales promotion and price cut". Airbnb also boasts a global network of 4 million property listings worldwide in 65,000 cities across 191 countries and regions. "The advantage of global network simply cannot be replicated by other local platforms in China."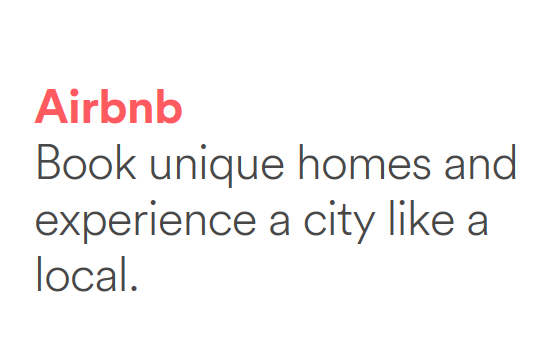 Building a localized customer support team
Mr. Ge added that the next item on Airbnb's agenda is to improve security and privacy. On one hand, both online and offline education on privacy and securities will be carried out with hosts on a regular basis. On the other hand, investment on customer service by recruiting extra manpower and providing better training to better handle security and privacy cases.
He told Sina that Airbnb is building a local customer service center in China. In addition to existing 7/24 customer support in Chinese language, Airbnb China will further promote the overall localization of customer service to improve the efficiency in addressing security and privacy issues.
Accommodation-sharing business in China
Mr. Ge believes that, unlike standardized high-frequency bike-sharing space, accommodation sharing is relatively low frequency and has few standards. "Home-sharing is entirely different from bike-sharing as the cost is much higher. This means we can never run home-sharing in the way bike-sharing is run."
He commented that Airbnb China, instead of blindly pursuing performance indicators in numbers, will focus on quality indicators to attract high-quality listings and guests, and keep the community active and the operation healthy.
Regulations have long been a bottleneck for the development of the accommodation-sharing industry.
China National Tourism Administration (CNTA) published standards for the Requirement and Evaluation of Tourist Accommodation on August 21, which stipulates that operators must conduct business with licenses and certificates required by local governments, and that establishment staff have to receive hygiene training and health examination required by public security authorities. The standards will come into effect from October 1 this year.
"China has been a global leader in accepting and promoting new economic practices and models, and Airbnb welcomes and supports all initiatives that are conducive to the development of the hostel industry, including the homestay industry," said Mr. Ge. "We hope the industry standards can be more open and inclusive of a great variety of accommodation segments."