TUI Group is one of the few travel companies keen to talk up the power of blockchain technology.
A blockchain is an open, decentralized database, where each transaction recorded is linked and made secure with cryptography. It is perhaps best-known at the moment through the cryptocurrency Bitcoin but anything of value can be recorded.
Chief Executive Fritz Joussen is an enthusiastic believer in the technology and its ability to transform the travel industry.
1. The end of travel intermediaries?
In theory, blockchain poses a huge threat to the many businesses that act as transactional intermediaries because they would no longer be needed.
Accommodations companies, global distribution systems, online travel agents and travel management companies dominate the intermediary space. Blockchain, according to Joussen, lowers the barrier to entry of new players.
Sabre, Expedia, and Airbnb don't really own hotel rooms or airplanes, and mostly just own their brands and tech. And how useful would those brands be if a better form of distribution technology came along?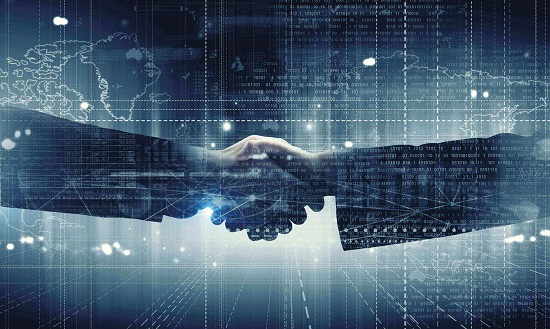 2. Blockchain fits with TUI's asset-heavy strategy
One of the reasons TUI is happy to get on board with blockchain is because it doesn't really cannibalize its business.
For years it has been working on building up its supply of differentiated content such as hotels and experiences that can't be found elsewhere. The theory here is that as travel becomes more commoditized, a company needs to be able to offer something that differentiates it from the competition.
3. Blockchain is cheap… and the savings are huge
TUI's investment cost less than €1 million ($1.29 million), a tiny sum, especially when you consider that the company sold its accommodation wholesaler Hotelbeds for $1.3 billion. Joussen is convinced that blockchain will make business-to-business services redundant, and if he is right the Hotelbeds deal would go down as disposing of an outmoded piece of business.
4. Blockchain can help TUI with new revenue streams
Blockchain technology is perceived by some to have the power to make companies that act as intermediaries redundant. On the other hand, that assumes that the intermediaries wouldn't be able to adapt or acquire their way out of the mess.
5. TUI is toying with making its blockchain public
At the moment, TUI's blockchain, which it uses for its hotel room management, is private. But Joussen said there's still a possibility that the company might open it up to the public.
If this were to happen it would have parallels to what happened to global distribution systems like Sabre, which were developed by airlines. Although given blockchain's egalitarian nature, it is difficult to see how this would be a money-spinner.
Read original article