ChinaTravelNews – Travel enterprises that value customer service will invest in developing innovative products that cater to specific consumer needs. To help expand the horizon of innovation in the travel industry, the 2017 China Travel Innovation Challenge will be held on Day 2 of the TravelDaily Conference (Sep 13-14, Shanghai). This innovative travel product contest is a highlight program of the annual travel-industry gathering in China, co-hosted by TravelDaily China and ChinaTravelNews.com.
Six companies that have prevailed through earlier rounds of this competition will showcase their product innovations. Each finalist will have eight minutes to present their product, and then face sharp and perceptive questions from the experienced product experts on the judging panel as well as the audience. The most innovative travel product of the past year and the winner of the 2017 China Travel Innovation Challenge will be named during the event.
2017 China Travel Innovation Challenge Finalists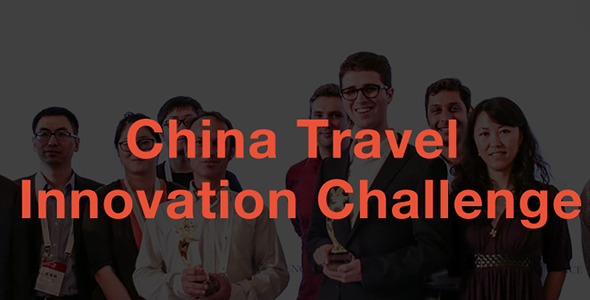 • Arrivedo
Arrivedo (arrivedo.com) is the first online platform for hotel recommendations that gives a voice to hoteliers. The firm enables hotels to organize their own neighborhood guides so that they can compete with Airbnb to attract travelers searching for a hotel that offers local experiences.
• i++ Travel Group
The HOHO-EU tool developed by outbound travel service firm Lulutrip provides the foundation for FITs without self-driving. The product uses software to automatically mix and match existing tour products so users can create personalized itineraries. Lulutrip merged with Woqu in 2017 to launch the i++ Travel Group (www.ipptravel.com).
• OTASIGN
Otasign.com was established in December 2016 by a group of senior travel industry professionals. The platform works with over 300 global OTAs to provide a one-stop platform for hotels to instantly reach targeted market segments. Otasign.com helps hotels expand market coverage and maximize and optimize their brand exposure worldwide.
• Babel Technology
Babel Technology (www.aibabel.com) is a high-tech company focusing on artificial intelligence. The company was founded by a Tsinghua University team and a serial entrepreneur. The company aims at providing simultaneous interpretation across languages and nations by leveraging artificial intelligence.
• Qiantech
Qiantech (http://www.lixiaoqian.cn) was founded in early 2015. Headquartered in Xiamen, the company has offices in Beijing, Xi'an, Fuzhou and Dallas. Qiantech focuses on building a complete AR guide. At present, the company is building a corresponding AR guide service for cultural tourism. The company is a leading innovator in the AR sector.
• Zumata
Zumata (www.zumata.com) is a technology company providing enterprise-grade solutions to help its clients simplify the complex process. Zumata's Hotel Booking API and Artificial Intelligence (A.I.) solutions leverage artificial intelligence and machine learning capabilities to provide travel companies a set of tools that maximize hotel bookings.
The panel of judges
Cindy Xiaofan Wang, CFO, Ctrip
Christopher R. Hemmeter, Co-founder & Managing Director, Thayer Ventures
Ted Zhang, Co-founder & CEO, DerbySoft
Herry Han, Partner & Co-Founder, Lightspeed China Partners
Jay You, Partner, Yuantai Investment Partners Evergreen Fund
Peter Wu, Senior Director and General Manager of Sabre Airline Solutions - Mainland China, Sabre
Click to learn more about the 2017 TravelDaily Conference.