Lazy Pig Trip (LPT) has completed an angel round financing backed by Oriza and Bojiang Capital, and the funding will be allocated to expanding its technical team and destination coverage, China's online media 36 Kr reported.
LPT is a platform for overseas independent travel suppliers founded in 2015. Its products cover all fragmented destination activities other than mass transportation, air ticketing and hotels. Xiaolong Wu, founder of LPT, told 36kr that it aims to be an OEM (original equipment manufacturer) for travel suppliers, which means it operates a mix of direct-sale stores and strategic partnerships, and offers its own unbranded products as well as sourcing standard products from suppliers.
Mr. Wu believes that the best direction for LPT is to focus on selling individual products targeting domestic tourism platforms including OTAs, traditional tour operators and e-commerce business.
The company has discerned issues in the segment it operates in. On the technical level, it observed low efficiency in the destination purchasing and distributing system, and that the different standards of overseas suppliers and China's OTAs and travel agencies made communication difficult and maintaining standards challenging when supply quantity is large. To solve this issue, LPT devised a GDS-like system connecting overseas travel agencies and domestic platforms, e-commerce and tour operators. All data and orders from the supply and demand ends are dealt with in real time to improve the efficiency in producing, supplying and selling fragmented products overseas.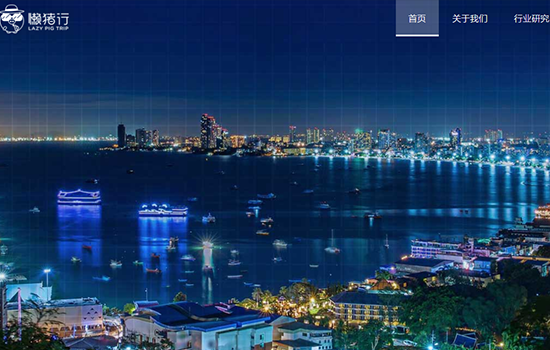 On the product level, small-sized business has limited profit margin under the traditional procuring system, and different platforms featuring similar inventories can hardly satisfy users' personalized demands. In answer to this, LPT has not only launched direct-sale stores at destinations to buy products at first-hand prices, but also developed and produced unique products of its own. According to Mr. Wu, the customer-based Q Travel Store on Tmall was launched to collect issues and feedback of China's customers, and to design better-received products and provide better after-sale services in response.
There is also the issue of not being able to deal with customers' problems immediately when they are overseas, as travel businesses only maintain basic buying and selling relationships with product suppliers and do not have a real presence at destinations. In response to that, LPT has set up tourist centers overseas providing Chinese-speaking services for Chinese travelers, and a hotline is also available for customers to seek help when needed.