HNA-Caissa Travel (Caissa) announced its interim results for the first six months of 2017 on August 24. The company grew its operating revenue by 30.84% to RMB 3.405 billion, and net income attributable to equity holders was RMB 134 million, an increase of 136.11%.
The results were driven by the structural recovery of outbound tourism as well as by its sales activity and wholesale business expansion.
During the period, Caissa continued to extend flight and railway catering services, generating a revenue of RMB 476 million, up 26.19%. Tourism business revenue grew 31.74% to RMB 2.92 billion, and property leasing business revenue increased 2.27% to RMB 8.4194 million.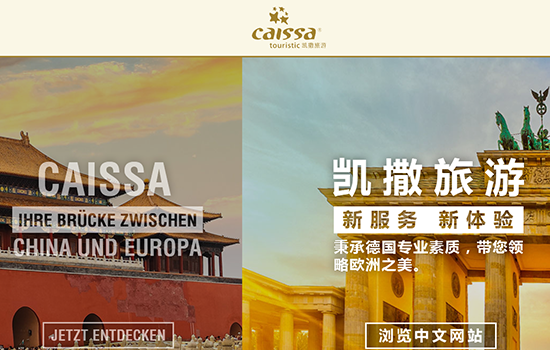 CAAC data in the first half of 2017 show steady progress in China's civil aviation industry. The total transport turnover increased 12.5% to 51.34 billion ton kilometers and the passenger traffic grew by 13.4% to 263 million. As for the international routes, the total transport turnover was 18.11 billion ton kilometers and passenger throughput was 26.709 million, up 12.5% and 6.1% respectively.
Amid intensifying competition, Caissa began to cooperate with Guilin Airlines, SF Airlines, Hongtu Airlines, SCAT Airlines, I-FLY Airlines, Delta Airlines, VIM Airlines and others. It has also connected to four routes from Huhehot, 13 routes from Ordos, four routes from Lanzhou and as well as the Beijing-Seattle and the Beijing-Detroit routes. So far, Caissa serves a total of 66 airlines worldwide.