ChinaTravelNews, Jerry Tang – How convenient it is to thoroughly explore a destination with a rental car, which probably explains why 4.07 million Chinese travelers hired cars in overseas destinations in 2016, up by 110% from just a year ago, as indicated in an Analysys survey released earlier this year.
Rentalcars Connect is a B2B specialist with ground transportation offerings. It offers partners the opportunity to connect with the market leaders, Rentalcars.com and Rideways, service brands that are part of the world's biggest online travel agency The Priceline Group. UK-based Rentalcars.com, formerly known as TravelJigsaw, was acquired by Priceline in 2010.
Rentalcars Connect is buoyed by the trend of growing outbound travel from China and increased usage of rental cars in their travel. "The Chinese are comfortable to travel. It's a market of free independent travelers and this trend is growing," said Rentalcars Connect's Head of China, Mr. Oliver Li.
China's outbound car renters are mostly well-educated, with decent incomes, and willing to explore the world. According to Rentalcars Connect, which has established its China headquarters in Shanghai, Chinese outbound travelers tend to rent cars with larger interior space for shopping sprees or trips with more family members. More than 95% of these Chinese travelers opt for automatic transmission vehicles and they are price sensitive and very much brand oriented.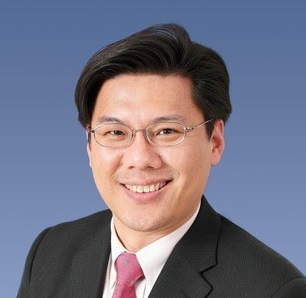 Oliver Li, Head of China, Rentalcars Connect
These consumers are getting more experienced in overseas car rental and demanding higher standard of services, according to Mr. Li. To accommodate the needs of this fledgling sector, the company is responding to specific requests from the Chinese group - it provides bespoke car rentals, including Chinese-language customer service, localized content display, and multiple payment methods.
This is in line with the Priceline Group's idea of offering a "holistic system", and make travel more than just boarding a plane, lodging in a hotel guest room or flocking to tourist attractions.
Optimistic of the company's growth in China, Mr. Li said that the country's burgeoning outbound tourism is the primary focus for the business, while the inbound and domestic sectors, relatively minor in its overall business mix currently, present potential for future development.
In the diverse regional markets of China, top-tier cities like Beijing, Shanghai, and Guangzhou show the strongest car rental demand, followed by Greater China regions such as Hong Kong and Taiwan. Nevertheless, the company sees a growing potential in China's lower-tier areas as well.
Leveraging partnerships to build its B2B business
In addition to Rentalcars Connect providing partners with its leading online B2C-focused car rental service Rentalcars.com, the company also runs its Rideways chauffeur platform. The Rideways brand was inaugurated in November 2016 and extended to China. The service aims at providing reservation of professional cars and drivers for Chinese tourists.
The eight-month-old Rideways brand has expanded its chauffeur service to more than 120 countries and 800 airports worldwide and it's still expanding rapidly on a weekly basis, according to Mr Li. Rentalcars Connect is currently not offering tour guide service to its partners, though it has started to distribute bus and train tickets on its Rideways platforms in some of its covered destinations.
The B2B space is increasingly competitive as more and more Chinese ground transport service providers like Hi Guides are now offering chauffeur services with drivers and even tour guides in addition to their car rental offerings.
Unlike Rentalcars Connect's ambition for global source markets, its competitors are just focusing on the Chinese tourists abroad by providing them with international driver license translation, Chinese-language assistance for picking up a rental car, free GPS navigation and others.
Car renters and chauffeur service users are indeed two different groups of consumers to some extent. Yet introducing more transportation solutions and dedicated services will be rewarding as localized services help to attract more user traffic in a targeted market.
On its main battle front of car rental though, the company is facing strong competition from aggressive local players. China's car-hailing behemoth Didi Chuxing signed a global partnership deal last year with vehicle rental firm Avis Budget Group just three months after it acquired Uber China. The agreement provides Didi's over 300 million registered users with car rentals in 175 countries.
In the meantime, Didi has also invested in car-hailing firms worldwide, including Lyft, Grab, Ola, and Careem, building up a global service network.
To counter keen competition, Rentalcars Connect plans to resort to deepened cooperation with its existing Chinese partners and explore new partnerships with more players on the ground. In a mix of B2B and B2C models, Mr. Li thinks that the company is more likely 'cooperating with' rather than 'competing against' the Chinese companies.
"A key strategic objective of our business is to develop partnerships in China. We want to partner with successful companies in China to support their global ambitions, " Mr. Li said. "It's for all forms of transportation on the ground and 'in-trip' experience."
As a subsidiary of the giant Priceline Group, which had its market capitalization surge to more than USD 100 billion for the first time on July 26 this year and holds an 8.9% stake in Ctrip, could Rentalcars Connect leverage the relationship and partner the Chinese online travel powerhouse? Mr. Li said Rentalcars treasures all the partnerships in China including Ctrip with no bias, at the end of the day, it's the consumers who buy from the company that provides best service and products.
In terms of suppliers, Rentalcars is very prudent in choosing only high quality and vetted service providers. The company is working with international car rental suppliers Avis, Europcar, Hertz, and others. It has also teamed up with some local suppliers in China to provide pick-up and drop-off services at airports.
Seeking stronger ties with airline partners
Whilst the company currently centers on its B2B distribution in the China market and works with local online travel agencies, it also plans to extend its services to more Chinese partners with large customer bases in industries like banking and airlines.
Airlines prove a great source of Rentalcars Connect's partnership pool. In June 2016, the company partnered with Etihad Guest, the multi-airline loyalty program of Etihad Airways, Air Serbia, Air Seychelles and Etihad Regional. Etihad Guest members will earn miles for booking a car on Rentalcars.com platform and get access to vehicles in over 55,000 locations in 163 countries with 24/7 customer service. Connect also has key partnerships with many Asian airlines such as Singapore Airlines, Scoot, Peach, JAL, ANA, Korean Air and Asiana Airlines.
So far, the company has partnered with more than 90 airlines worldwide, but will it be working with airline companies in mainland China as well?
Mr. Li said that Rentalcars Connect wants to develop customized solutions for the Chinese airlines. Among its numerous efforts, the company has recently established a Chinese local entity to set up partnerships with the Chinese airline companies. Admitting the challenges in linking up with the airline platforms in technical and commercial terms, the company is still aiming at reaching partnerships with Chinese carriers' loyalty programs and bolstering their ancillary revenues.
China's outbound sector still the key pillar for Rentalcars Connect
The Analysys survey showed that 28.4% of the Chinese outbound car renters had an annual income of RMB 150,000-250,000 (USD 22,286-37,144). As China's outbound travel sector continues to perform robustly, Rentalcars Connect will stay focused on this promising market in the next few years.
The company intends to learn more about the Chinese market and the consumers' needs and strengthen its tie-ups with local players. Supported by parent Priceline's global sourcing capabilities, it plans to negotiate and get greater car rental deals for the Chinese consumers.