A Dutch designer aims to tackle China's smog problems by fitting ofo's fleet of sharing bikes with devices that suck up pollution and purify the air.
Daan Roosegaarde announced the ambitious project earlier this year at the World Economic Forum in Dalian, a porty city in northeast China's Liaoning Province.
His Rotterdam-based company, Studio Roosegaarde, has signed an exclusive partnership with ofo and Chinese design platform TEZIGN to develop the new smog-eating bike.
The ofo collaboration is the next step in Roosegarde's ongoing Smog Free Project, which has already had some success in China since his signature Smog Free Tower was unveiled in 2015.
The seven-meter tower uses positive ionization technology to attract smog particles while simultaneously pumping out clean air.
Roosegaarde says this system is the only way to capture harmful PM2.5 and PM10 particles which traditional filters can't effectively do.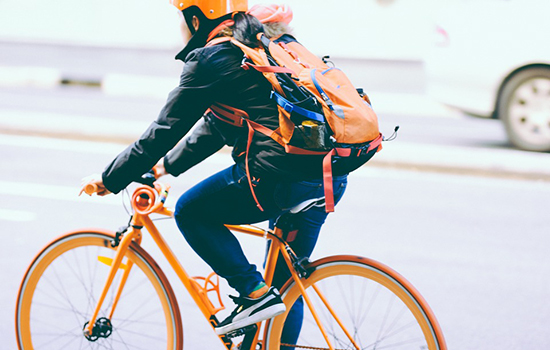 "This is the only way to capture smog particles in a safe, low energy, large volume way," Roosegarde told CGTN, "The tower, which sucks up 30,000 cubic meters per hour, uses 1,100 watts which is the same as a water boiler in your home. So very little power. We are now researching to apply this principle on the bicycle."
The Smog Free Towers have been installed in parks in Beijing and Tianjin in collaboration with central government and their scientific impact has been validated by the University of Eindhoven.
The smog-eating bicycles are still just a design concept at the moment but will use the same technology the Dutch designer developed for his "green" towers.
A screen is expected to be fitted to the bike's handlebars that absorbs surrounding dirty air and purifies it, powered by the cyclist pedaling.
Roosegarde aims to have a prototype ready by the end of the year and his design team is also looking at ways they can adapt ofo's existing fleet of bikes.
The aim is then to make a package proposal to local authorities across China which would see a number of towers and bikes made available with the aim of reducing air pollution by between five and 15 percent in the short term.
Read Original Article