Home
>
>
Triploc closes A round financing, aiming to be the eBay of outbound independent travel
Triploc closes A round financing, aiming to be the eBay of outbound independent travel
Triploc has raised tens of millions of yuan from PurpleSky and Mingxiang Ventures in its A-round financing. In the last year, the number of users of Triploc had increased from 200,000 to 1.2 million.
Outbound tour service social platform Triploc has raised tens of millions of yuan from PurpleSky and Minxiang Ventures in its A-round financing, following the Pre-A round of financing earlier this year.
The fund raised will be invested in the business development of its customized travel engine Make, as well as developing local services at destinations and increasing the number of destinations in its coverage.
In the last year, the number of users of Triploc had increased from 200,000 to 1.2 million.
The transaction volume on Triploc is said to have increased by 20 times so far this year compared to the same time last year. Tripbloc expects to generate monthly transaction volume of 15 million yuan by the end of the year for the local tour specialists offering their tour services through the platform, and each transaction could be worth 1,500 yuan.
In the past year, Triploc had officially started to commercialize the platform for local tour specialists worldwide. Triploc App is designed to serve outbound travelers while the Specialist App is a tool for local individuals and companies in the destinations.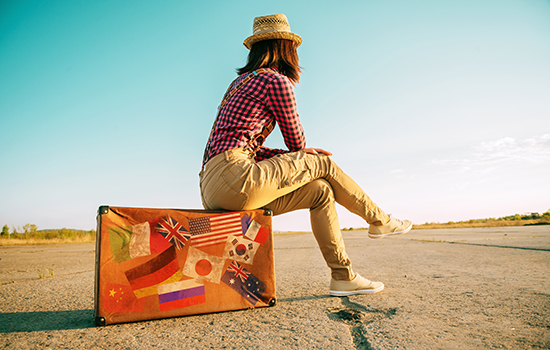 Rui Zhang,founder of Triploc, believed that officially launching the App for local tour specialists has built the foundation for its development strategy of creating an "eBay-like global platform for destination travel, where local individuals or companies can list their service and carry out transactions. It is intended to be more than a car hailing app or tour guide service provider.
Currently, the Specialist App has integrated personal home pages, service news, data consulting, transaction management, mobile IM, short videos and pictures for local display and trading. It covers 14 types of destinations service such as car rentals, homestay, travel escort, experience, booking agent, translation, travel filming and itinerary planning.
The platform also lets local tour specialists shoot and share short videos and pictures and link them to their service listing. Triploc hopes to create a closed transaction circle of service, specialist and content, so users looking for one type of service will automatically be linked to the other two types in the circle, to make the service more convenient and interesting than traditional standardized travel services.
According to Mr. Zhang, local specialists will release more and more content in the future, and the Triploc App will become the domestic platform covering the most extensive real-time content overseas in the form of short videos and pictures about food, landscape, culture and life. Most importantly,the content can help convert to e-commerce beyond the social function.
Tripbloc projects that the annual transaction volume in 2018 will reach 200 million orders. In addition, the English version of the Triploc App will be launched to better serve users around the world.