Jinjiang Hotels, BTG HomeInns Group and China Lodging Group (Huazhu) were ranked as China's top three hotel groups in 2016, according to a Top 60 China Hotel Groups ranking released by China Tourist Hotels Association (CTHA) on July 19.
The top 60 hotel groups list was ranked by the number of guest rooms each hotel group operated in 2016, with operational performance of these groups in the year taken into consideration. A spokesperson of CTHA said that the candidates for this ranking included hotel management companies (groups) in China that have gained regulatory approval for hotel operation, signed management contracts, and started operation as of December 31, 2016.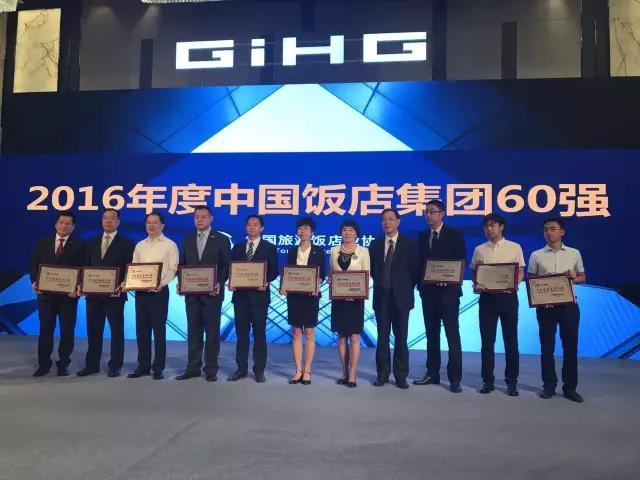 Mr. Rungang Zhang, president of CTHA, concluded four points on the Top 60 China Hotel Group ranking in the year as follows:
1. Asset restructuring played a crucial role for the hotel group ranking in 2016.
2. The size of mid-range and budget hotels determined the ranking.
3. The industry oligopoly was obvious and the scale and geographical headquarters of giant groups were unprecedentedly concentrated.
4. Hotel groups that have scaled up through organic growth were worth noticing.