Hotel apps and mobile capabilities have become a vital part of guest experience and a key contributor to overall hotel guest satisfaction, according to the J.D. Power 2017 North America Hotel Guest Satisfaction Index Study.
While that may be a positive development for an industry that has been building out its apps and mobile functionalities, use of mobile sometimes leads guests to book via online travel agencies, which contributes to lower guest satisfaction, according to the study.
"As mobile usage becomes increasingly ubiquitous for guests, the challenge for hotels becomes twofold. First, they must persuade guests to book directly with them, and second, they must encourage easy utilization of this technology," said J.D. Power travel and hospitality practice lead Rick Garlick. "By forging direct relationships, hotels can become guardians of the guest experience, but at the center of these relationships is an establishment's mobile strategy."
The industry last year saw most of the major hoteliers roll out direct booking discounts tied to loyalty program membership. Those initiatives were an attempt to lower customer-acquisition costs, which, according to a report from Kalibri Labs, accounted for 15 to 25 percent of overall guest-paid revenue in the U.S. in 2016, compared to 5 to 10 percent in the 1990s. The J.D. Power study found that 75 percent of hotel rewards members were likely to book direct with a hotel versus 45 percent of nonmembers, but bookings via OTA channels are still on the rise.
The percentage of online reservations made using mobile devices has grown to 25 percent, up from 14 percent in 2014, and business travelers and younger travelers are the most likely to use mobile reservations. However, 38 percent of guests who have a hotel's app on their devices don't actually use it during their stay, even though it leads to greater guest satisfaction.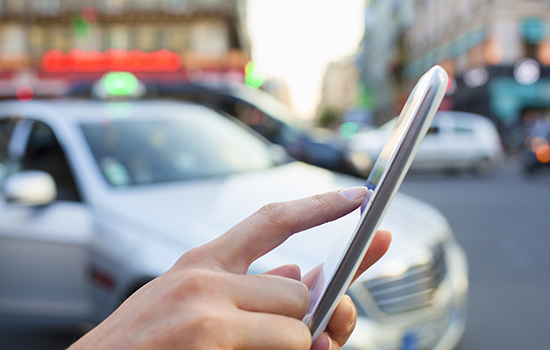 Brand results for J.D. Power's survey
Marriott International dominated the luxury tier, as both its Ritz-Carlton and JW Marriott brands scored 888. Four Seasons Hotels and Resorts, too, scored above average for the tier (887). InterContinental Hotels & Resorts (852) and W Hotels (849) scored lowest in the tier.
In the upper-upscale tier, Hyatt earned the top rating, 864, besting the top score for the segment last year held by Omni Hotels & Resorts (856). Other high scorers included Kimpton Hotels (858), Marriott Hotels & Resorts (858) and Hilton Hotels & Resorts (855). Delta Hotels and Resorts (818) and Sheraton Hotels & Resorts (818) took the bottom slots.
Hilton Garden Inn (866) led the upscale tier, while Aloft (857) and Hyatt Place (852) grabbed second and third, respectively. The lowest-scoring brands in the segment included Crowne Plaza Hotels & Resorts (824), Four Points by Sheraton (824) and Radisson (817).
Drury Hotels earned the highest score in the upper-midscale segment for the third consecutive year, 880, more than 20 points above any other brand in the segment. Other high scorers in the tier included Hampton by Hilton (853) and Holiday Inn Express (841). Comfort Inn (814) and Ramada Plaza (799) scored lowest.
Wingate by Wyndham (833) scored highest in the midscale segment for the third consecutive year. Following just behind were Best Western (829) and AmericInn (822). The lowest scorers in the tier were Quality Inn (784) and Ramada (772).
In the economy segment, America's Best Value Inn (818) beat the average score of the midscale segment (805). Microtel Inn & Suites by Wyndham (790) and Days Inn (756) came in second and third, respectively, in the economy segment. The lowest-scoring economy brands were Rodeway Inn (709) and Knights Inn (684).

In the extended-stay tier, Staybridge Suites (862) earned the highest score among upscale brands and Candlewood Suites topped the midscale brands (849). Residence Inn (848) was the lowest scorer among upscale brands, and Extended Stay America (736) was the lowest among midscale brands.
Read Original Article