With its new brand, OYO is becoming a bit more like conventional hotel chains. Does it have what it takes to succeed?
In December 2016, OYO, India's largest budget hotel aggregator, announced yet another change to its business model—an entry into fully managed hospitality through a new brand, "Townhouse". And it was a complete departure from OYO's strength: budget hotels.
On paper, the new business model is one of the oldest in the business. OYO plans to lease existing hotels and guesthouses, refurbish them and then operate them itself for a few years. The owner of the hotel gets a hefty guaranteed fee and additional revenue share. While OYO hires the staff, runs the hotel and manages customer experience. Unlike the aggregator model, growth would be slower but more controlled. This business model mirrors that of several larger players such as Sarovar Hotels & Resorts and Marriott International. Since it is a proven business model, raising funds from private equity players for this business shouldn't be too difficult either.
For OYO, Townhouses aren't just rooms. But also co-working spaces and cafés that will drive demand to the hotel. OYO claims those are its moats, along with its budget hotel aggregation business.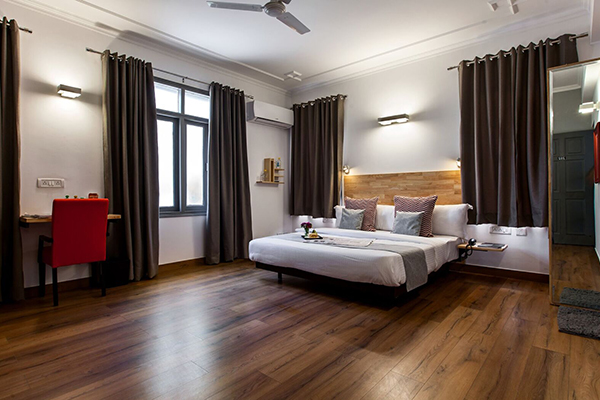 Photo Credit: OYO
OYO, so far, has five Townhouses. Four across NCR and one in Bengaluru. The aim is to reach 100 by the end of the year, sources say. A tall ask. And this is why. OYO approaches each property owner, pays Rs 75 lakh to Rs 1 crore as lease for a period of three-five years.
Let's do some back of the envelope calculations here. The average lease is Rs 75 lakh. The total cost of refurbishing each room in a 40-room property is Rs 80 lakh. Apart from the rooms, the café, the lobby, painting the insides and the outside, re-tiling, setting up a kitchen, which complies with standards, all cost a good sum of money. According to competitors in the same space, it all amounts to Rs 75 lakh-80 lakh. The capex spend comes up to Rs 2.35 crore. If OYO, in the first year, needs to recoup just the capex, it will have to record an occupancy of about 45%.
"For premium to mid-range hotels, the occupancy is between 50-65%, depending on the brand," says the industry observer.
It has a 300-person strong division called "Micro Market". It is a section rarely talked about by OYO or its CEO Ritesh Agarwal. It has been kept out of the limelight because not only is it one of OYO's biggest strengths but also easily replicable by competitors, should they choose to. Yet, the company is so gung-ho on it that it has been trying to hire a "CEO" to lead the team.
"Now, their role has changed," says the second former OYO employee quoted above. "Earlier, even for corporate clients, the focus was on mid- and lower-management employees. Now it is to get the C-suite. The ones who are allowed to spend Rs 4,000 a night," he adds. Not only is the target audience different, the micro market team also has more room to play around with discounts (since it is selling Rs 4,000 rooms, not Rs 1000-2000 ones).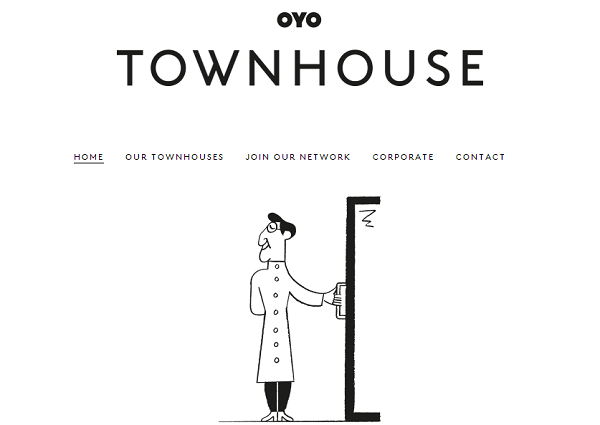 The genesis of Townhouse can be traced back to an internal OYO meeting around August 2016 attended by a few of its top employees. A big corporate customer had recently dropped out and OYO was worried. Though the occupancy rate was moving upwards very gradually, the budget hotel business had taken a beating. But Agarwal, the CEO, had a plan. Not too long before the meeting, OYO had launched a variant called Flagship. It was version 1.0 of Townhouse. OYO, officially, denied that it was losing any corporate clientele.
"Our client-base has grown over 250% in past year with repeat business rates of 94%," writes Tejpal in the email.
"And the biggest problem. At the Rs 3,500 range, won't I just stretch my budget just a little and book a LemonTree or an IBIS? Why a Townhouse?" asks the competitor.
Oyo's next funding round may depend on how well it answers that question.