Vanke acquires 36% of a giant tourism project in Yunnan
Vanke, a developer known more for its ski resorts than tourism real estates, recently acquired a 36% stake in a large tourism development program in Yunnan.
After a three-year hiatus in the tourism sector, Chinese real estate developer Vanke recently acquired a 36% stake in a 6,618 mu (4.41 sq km) tourism development project in southwestern Chinese province Yunnan.
The deal was made after Vanke snapped up 40% of Huashangzhijia Investment when Yunnan state-controlled urban construction and investment company Yunnan Metropolitan City Investment (YMCI) gave up its first right of purchase for the stake.
Huashangzhijia holds 90% of Laoyingdi Tourism and Resort, the developer of Taiyangshan International Eco-Tourism Resort in Chengjiang County, Yunnan. As a result of the transaction, Vanke indirectly owns a 36% stake in the Taiyanshan resort. The financial details of the deal are undisclosed.
Located by the Fuxian Lake about 70 km away from downtown Kunming, the Taiyangshan resort is a comprehensive eco-tourism and leisure travel project featuring conservation, sports events, wellness center, cultural entertainment, business conferences and exhibitions, catering, shopping, and short- and long-term stays.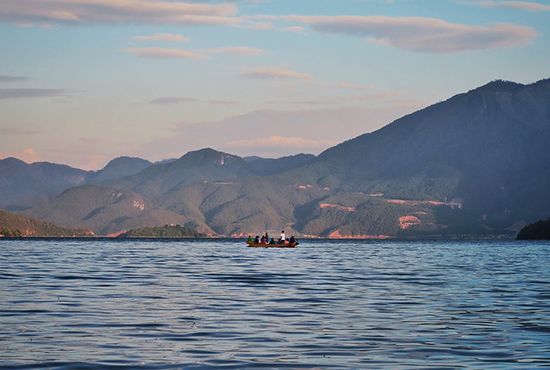 Vanke is better known for its ski resorts than tourism properties.
The developer announced on its 30th anniversary in August, 2014 that it embarked on developing ski resorts with the Lake Songhua Resort in Jilin province, as the company transitioned from a residential developer to a service provider in the urban area.
Works on the Lake Songhua Resort began in 2013 and the resort was opened in December 2014. The project covers 20 sq km and involves a total investment of RMB 40 billion.
The first phase development has delivered ski slopes, cableways, hotels, shopping streets and apartments. The entire development will take 20 years to complete.
Since then, Vanke has sealed project agreements for the Beidahu Ski Resort and the Shijinglong Ski Resort in Beijing.
As the tourism industry grows rapidly in recent years, Chinese property-based firms like OCT and Wanda are transforming into the "tourism plus property" model.
An analyst said that Vanke has been leveraging its tourism projects to boost development and sales in nearby properties rather than really getting involved in travel operation.
However, as large-scale land will be harder to come by in most top-tier and secondary Chinese cities, the company needs to strengthen its property-based travel operation and upgrade its "tourism plus property" model. (Translated by Jerry)