Away, a luggage maker based in New York, has raised USD 20 million in Series B funding. Past investors participated again, including Forerunner Ventures, Accel Partners, and Global Founders Capital, and Comcast Ventures. This round brings Away's total funding to USD 31 million.
Steph Korey, co-founder and CEO, says the company has sold $20 million in luggage — shipping 100,000 bags — since its founding in February 2016.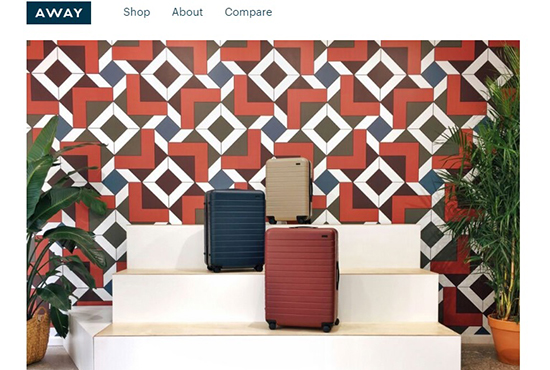 It aims to keep costs down by selling directly to consumers rather than through retailers. That lets it competitively price its bags typically between USD 225-295.
ChinaTravelNews reported last year that Travelmate Robotics is creating the first autonomous suitcase that's able to seamlessly operate in crowds and different environments. The Travelmate suitcase is best described as a robot companion that goes with travelers.
Separately, our reporter Nicole Sy to talked Hong Kong-based Bluesmart Inc. on the smart suitcase industry and what it takes to enter the burgeoning Chinese travel market.
Away expects profitability by the end of its second year as it aims to take a small slice of the $32 billion global luggage market.
Read original article