The ITB brand has finally arrived in China: Around 600 companies, destinations, organizations and travel service provider from nearly 70 countries and territories will be represented in China's new three-day business to business travel trade show.
ITB China will take place annually on the grounds of the Shanghai World Expo Exhibition and Conference Centre in a partnership with TravelDaily China, China's leading online news portal and event organizer for the travel industry.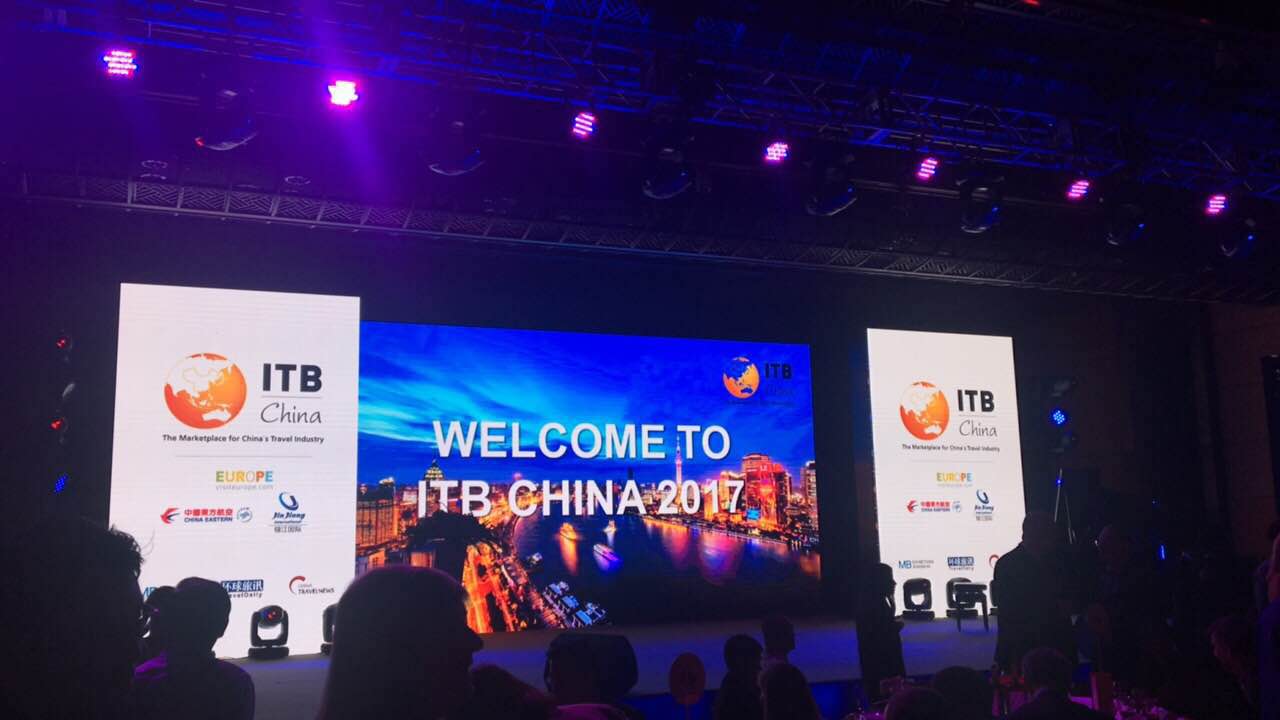 The 12,000 qm area of exhibition space has been sold several months ahead of the event. ITB China is the Chinese off-shoot of annual ITB Berlin, the World′s Largest Travel Trade Show, and its sister show, ITB Asia, in Singapore.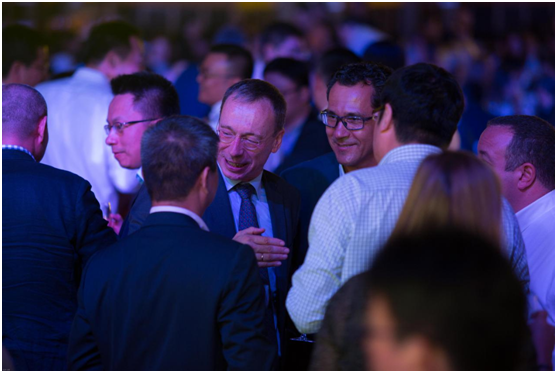 The inaugural event has attracted around 600 exhibitors among which 28% are offering MICE products, 34% leisure, 31% Corporate and 7% travel technology solutions. More than one third of the exhibitors made their way from all over Asia and China to the first ITB China. Around 40% coming from European countries, 10% from the Middle East and some 10% from the Americas.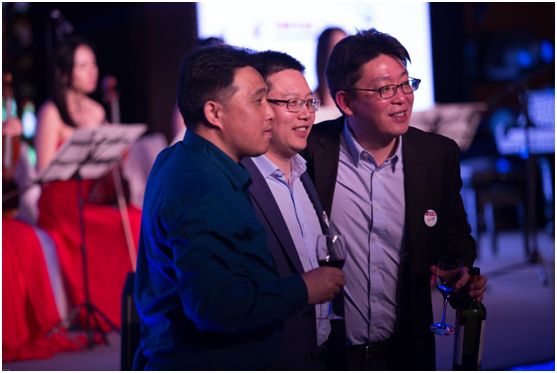 Dr. Christian Göke, CEO, Messe Berlin, said: "This is an opportune timing for the tourism industry to seize the prospects offered by China's vibrant economic growth. ITB China has come at the right time. Our new marketplace for China's travel industry creates an international platform with a strong focus on Chinese buyers and sellers and covers everything the industry has to offer – MICE, NTOs, business travel, tour operators, OTA's and travel tech companies."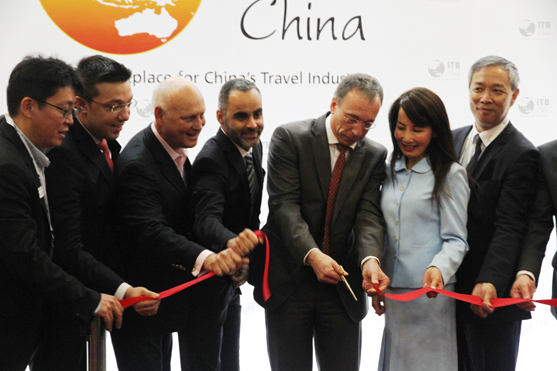 Today Dr. Martin Buck, Senior Vice President, Messe Berlin; Eduardo Santander, Executive Director, European Travel Commission; Rungang Zhang, Secretary General & Vice President of China Tourism Association and Jane Sun, CEO, Ctrip.com officially opened the first edition of ITB China during a ribbon-cutting ceremony at the Shanghai World Expo Exhibition and Convention Centre.
Top-quality buyers to be present
ITB China's exhibitors will engage with 600 top-quality buyers from China. They are coming from all over the country to visit ITB China in Shanghai and represent more than 180 different Chinese companies eager to discover the product range of the show's exhibitors.
The list of confirmed buyers companies contains some of China's biggest travel industry players, such as Ctrip, Caissa, Utour, Alitrip and many more. More than 10,000 buyer-seller appointments have been pre-scheduled before the event. In addition, ITB China expects some 100 international trade buyers adding the event's buyers numbers up to around 700.
Strong inaugural partner line-up
Europe is ITB China's partner destination and sets the focus on showcasing the variety of the continent's touristic products. A dedicated Europe Pavilion will feature a multitude of national presences paired with strong individual attendances of major European destinations.
Eduardo Santander, Executive Director, European Travel Commission said: "European destinations acknowledge the need to remain competitive in China. Only through deeper cooperation with Chinese authorities and an increased commitment of the European tourism sector supporting targeted joint public-private marketing initiatives like the partnership with ITB China, Europe will succeed in fostering more travelers from China."
China Eastern Airlines, being one of China's top three airlines, is ITB China's official partner Airline and will be granting exclusive airfares to ITB China's attendees. The strong partner line-up is rounded up with the Jin Jiang International Hotels, one of the world's biggest hotel chains, being ITB China's official partner hotel will have its brands presented on the ITB China show floor.
Powerful conference program
Attendees of ITB China 2017 can look forward to an exciting conference program. The ITB China Conference is the platform where newest trends and innovation of Chinese and the global travel industry are presented. It runs parallel and will be jointly organized with TravelDaily China.
One of the highlights is the speech of Mr. Rungang Zhang, Vice-Chairman and Secretary General of CTA- China Tourism Association, China's biggest travel industry association.
The impressive keynote line-up on the opening day of the conference will be furthermore enriched by a keynote held by Mr. Friedrich Joussen, the CEO of TUI Group.
An exclusive CEO interview of Ms. Jane Sun, CEO of Ctrip, will be held by the founder of Phocuswright Inc., Mr. Philip Wolf providing in-depth insights on China's biggest online travel agency.