Airbnb, a home-sharing star company founded in August 2008, has so far raised around USD 3.4 billion and has made 13 acquisitions since 2011, according to Crunchbase.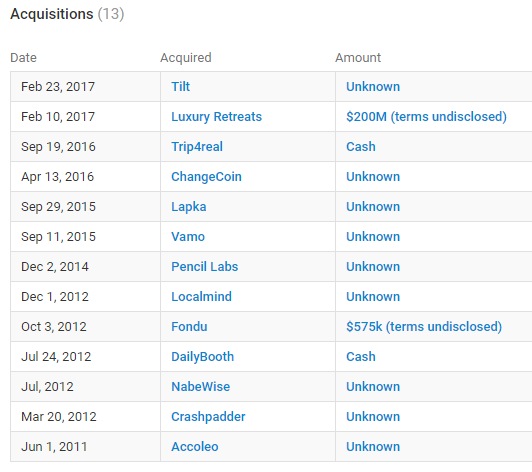 Could the company take this a step further, and look to get its hands dirty by expanding into actual on-the-ground management? Such a move is not as crazy as it might first appear.
Companies like Sonder or Pillow would make sense if Airbnb wants to keep to its bread and butter of urban rentals.
If instead Airbnb wants to make a big splash, acquiring a company like Vacasa would certainly make some waves.
If on the other hand Airbnb wanted to follow its Luxury Retreats acquisition with a more luxury brand vacation rental management company, companies like Utopian or Invited Home start to look more appealing.
Or will Airbnb go in the opposite direction? Now that it has made a big move into the luxury distribution space, will it expand in the other direction (e.g., hostel distribution)?
If so, the acquisition of a site like Hostelworld could be next.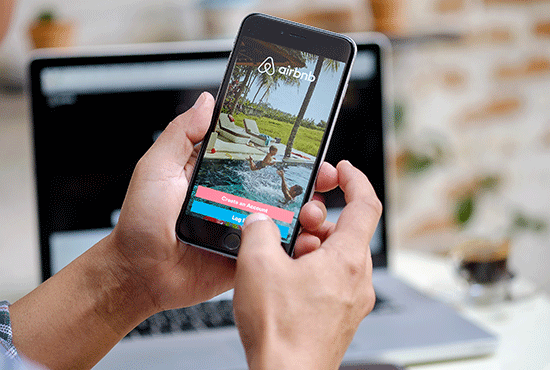 With Brian Chesky explicitly saying that in the future he expects less than half of Airbnb's revenue to come from its existing business of short-term rentals, where might the company look next?
The most obvious area is flights. If the idea really is to become something akin to the "Amazon of travel," then owning not just where travelers stay, but how they get to there makes a lot of sense.
So what about buying an airline? Crazy? Perhaps not once you realize Airbnb is valued at $31 billion, while JetBlue's market cap is just over $7 billion.
So you got to a new city and have a place to stay. Where are you going to eat? This is not entirely a new question for Airbnb.
Companies like EatWith, Meal Sharing, and Gnammo all seem to fit with the community-like ethos of Airbnb, making them good potential targets for the company.
All of which leads us to the most extreme conclusion possible. If you take Airbnb's exhortation to "Don't just go there. Live there." literally, you can't live somewhere without a job, right? So could Airbnb help you get that job?
Acquiring an on demand job platform like Upwork could help them do just that.
But even then, you aren't really "living there" yet are you? To truly live there, you need to live there. So could Airbnb get into the home buying market?!
Zillow's market cap is currently under $6 billion.
Read original article